A Rhode Island elementary school lent Matt Lauer a helping hand last month — and on Wednesday, it was time to return the gesture.
During Matt's Tour de Red Nose in May, when he biked from Boston to New York City to raise money for children in need, students and faculty from Hope Valley Elementary School in Rhode Island cheered on the anchor as he rode by their school.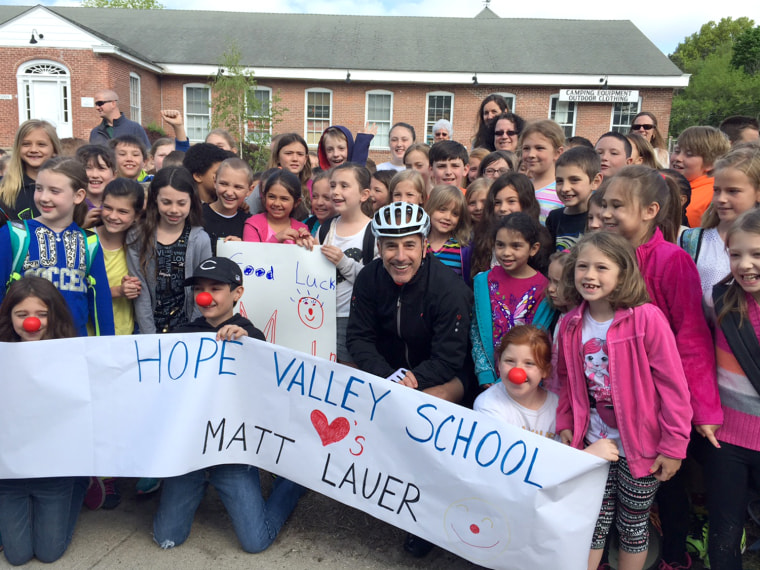 "When Matt left, I remember him looking at me and just giving me this look with his hand to his heart saying, 'Thank you,'" Hope Valley's principal Joe Gencarelli said. "It felt like we needed to do something."
He emailed everyone at school and in a few days, he has raised a meager $161. Though the money could help the school, they decided to donate it to Red Nose fund to help others instead.
"That's the lesson that they're all taking away," Gencarelli said about his students' efforts. "They're helping to make a difference in the world."
Fortunately, what goes around, comes around.
"There are a lot of things you really need at this school right here, but you were teaching a lesson on generosity," Lauer said. "It really got to me. And so we wanted you to know that generosity is a two-way street."
Just in time for Father's Day, Lauer gave Gencarelli the news Wednesday that Home Depot is paying for and building a new playground for his elementary school.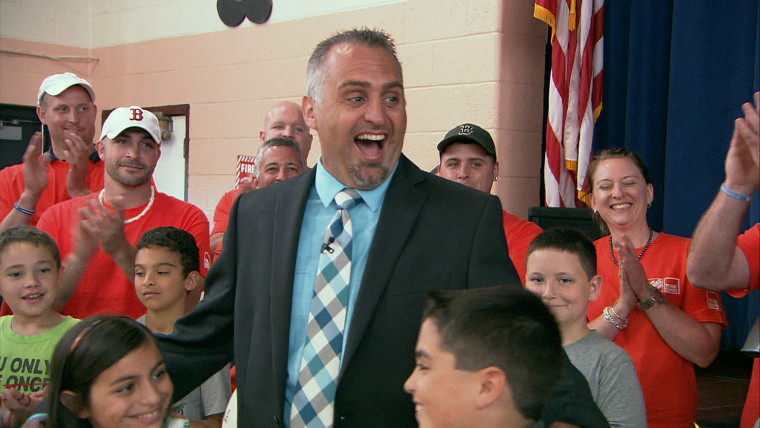 "A beautiful new playground," Gencarelli said on TODAY, with his wife and two children by his side. "Looking forward to it. Thank you very much."