Want to get trendy this spring? It's easy! Just get "dressy."
No matter what your style, the dress is a must-have item — and we've got the looks to prove it.  Take a stroll with us through fashion history and you'll discover modern versions of all-time favorites, including the shirtdress, flapper-style favorites, the shapely shift and the retro halter — plus the "it" dress of the season.  Find out about the newest looks and how to wear them in our weekly fashion update.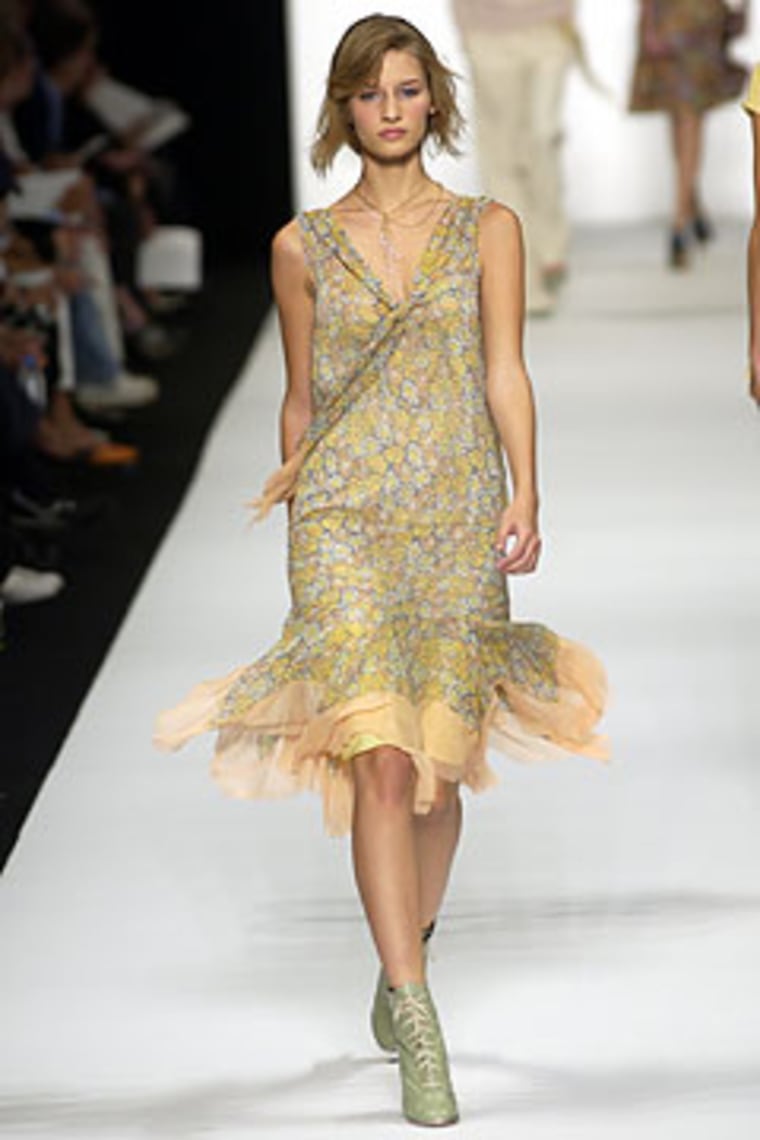 Frill-seekers
Call it romantic, feminine or flirtatious. There's a new wave of stylish floral frocks, complete with a hemline of fluttering layers of chiffon that compliment your every move and we call it the "it" dress of the season! Best of all, you'll find variations of this trend that are appropriate for every hour of the day. For the office, opt for a dress with a sleek, slim line and a moderate flutter that you'll wear under spring's de rigueur cardigan sweater. For afternoon brunches and weddings, look for a dress with intricate bias seams — very flattering — or a 1920s-inspired drop waist (very ladylike!). For evening, the sky's the limit. You'll find that sexy layers of ruffles and chiffon, including asymmetrical hemlines, are a surefire shortcut to oodles of chivalrous charm.
Spring's ultimate dress is available at every price point.  A few we love: Marc Jacobs, Laundry by Shelli Segal and Carmen Marc Valvo. Want to ease yourself into the trend?  Opt for a floral print skirt with the same fluttering hemline and wear it with a V-neck sweater.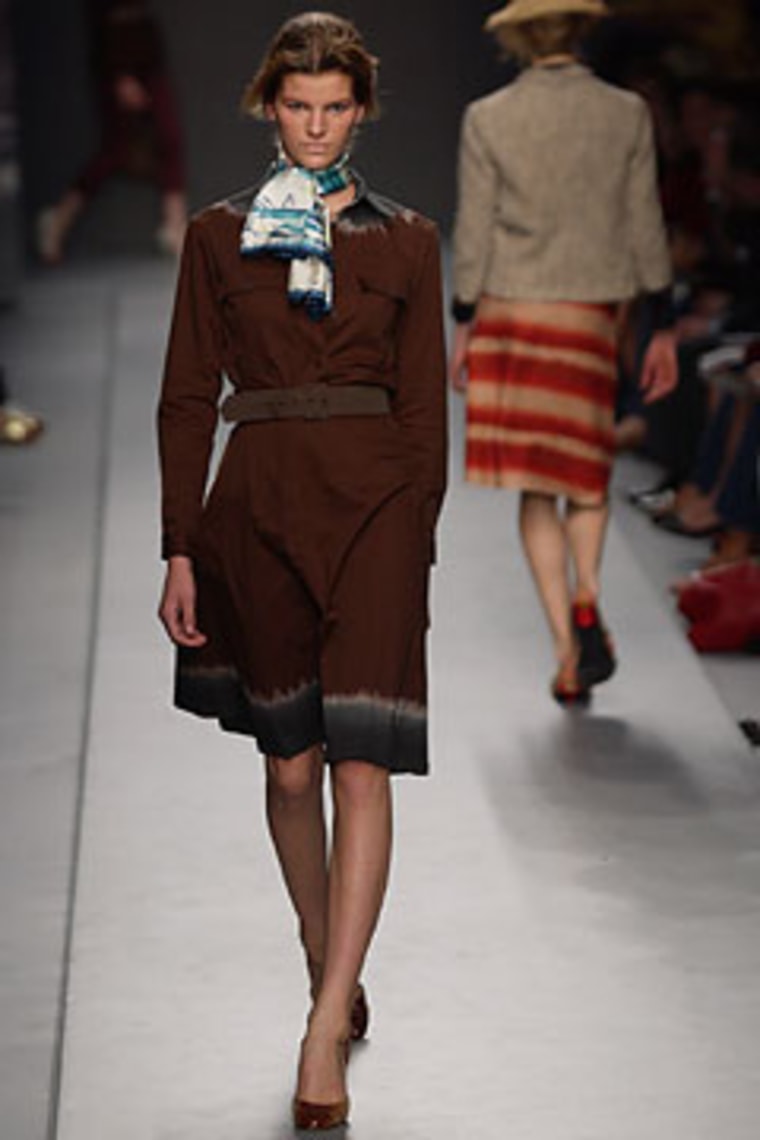 Our picture shows Prada, but who can afford that? But there are plenty of less expensive alternatives. If you're a classics shopper, you won't be surprised to learn that the shirtdress has been a long-time mainstay of catalogers such as Chadwick's. This season, you can also turn to Talbot's for lovely versions of the shirtdress in linen and poplin, while Nordstrom's and Newport News offer fun options in bright colors and floral prints.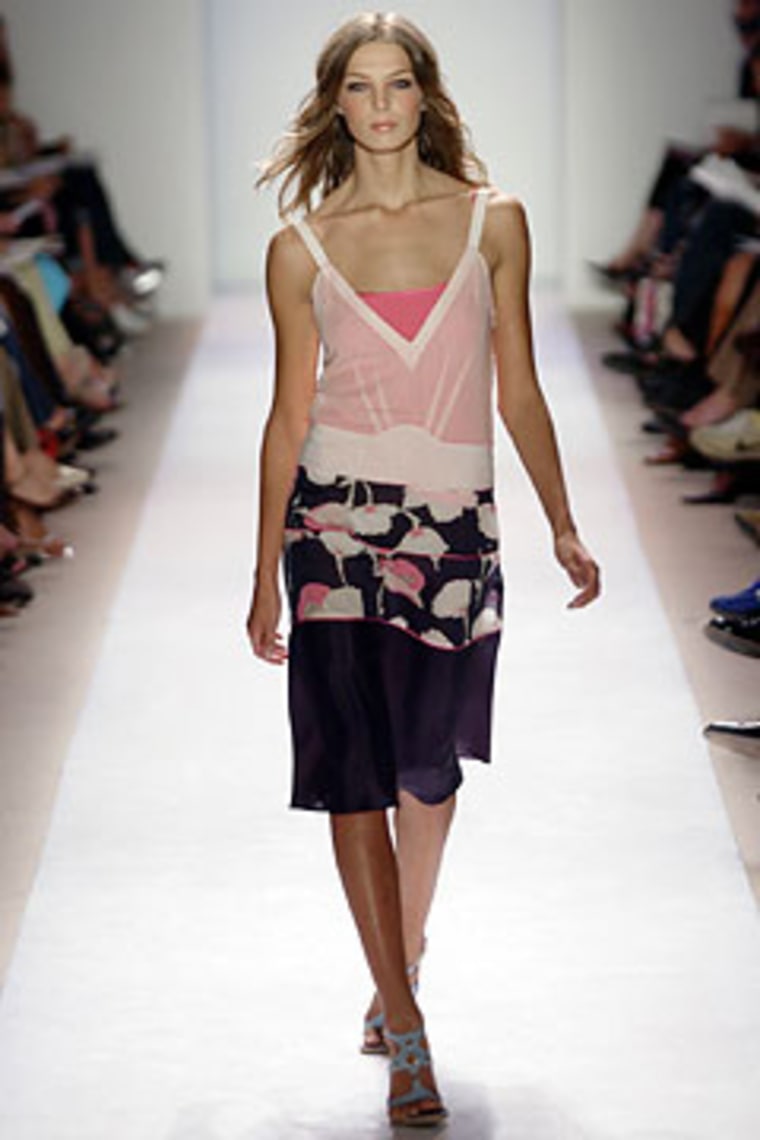 You'll also find this style at all price points; expect to pay more, though, for fringed and bejeweled evening versions. A couple we love: BCBG Max Azria and Diane von Furstenberg. If you're a vintage fan, you just might have enough time to scoop up an original before the trend hits the streets.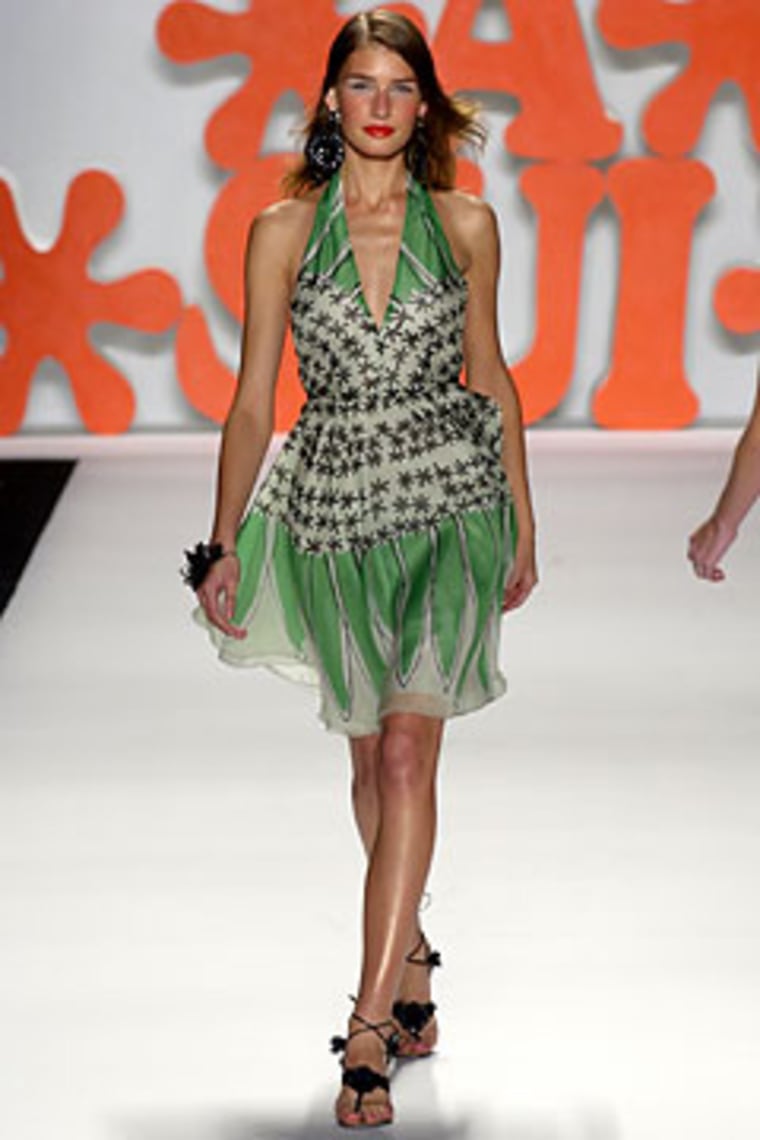 The halter dress is everywhere! Our picture shows Anna Sui; you can find others, including gorgeous spring solids and prints, from Lauren by Ralph Lauren, Ann Taylor, ABS by Allen Schwartz, Laundry by Shelli Segal and Boston Proper.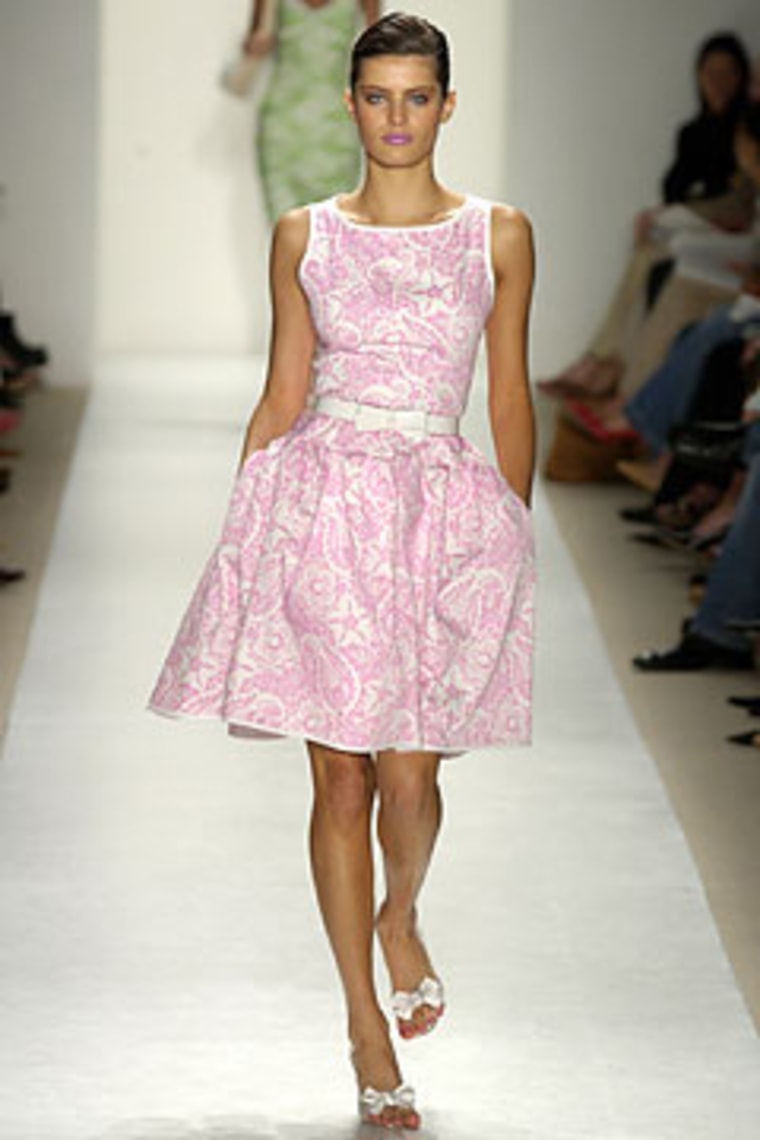 Our cinched-waist stunner is from Oscar de la Renta. You'll find beautiful, shapely shifts in vintage-inspired colors, prints and fabrics at most department stores.  Fancy, feminine prints in shift styles are perennial bestsellers by Lilly Pulitzer. And for clean, modern takes on both trends, look no further than the windows of your nearest J. Crew or the Gap.
Judy Gordon is a New York-based style consultant and the "Today" show's style editor. She has been covering the fashion and beauty beat for the past decade. To learn more, you can visit her Web site, , which highlights style trends in America.