Thanksgiving and Black Friday just weren't enough.
With a string of retailers pushing their sales ever earlier on Thanksgiving Day, Wal-Mart is shifting gears this year by extending its Black Friday discounts through the entire weekend.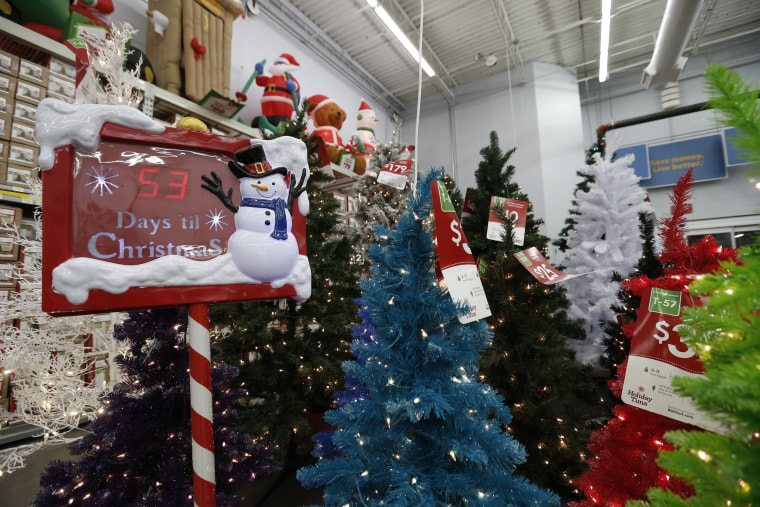 Still, that's not to say the retailer will miss out on the Thanksgiving buzz. Wal-Mart will once again kick off its Black Friday deals at 6 p.m. Thursday, in line with competitors such as Target and Sears, and one hour later than Best Buy, Toys R Us and J.C. Penney. 

"Black Friday is no longer about waking up at the crack of dawn to stand in long lines," said Duncan Mac Naughton, chief merchandising officer at Walmart U.S. "It's become a family shopping tradition where everyone shops at some point throughout the weekend." 
On Thursday, Wal-Mart will kick off its sales event with discounts across a number of categories, including toys, DVD and Blu-ray movie, and kitchen appliances. Sample deals from this group include an Elsa doll from "Frozen," which will sell for $28.88 and 800 DVD and Blu-ray movie titles that will sell for between $1.96 and $9.96. Two hours later, it will offer markdowns across electronics such as a Beats by Dr. Dre portable speakers, for $99.95, or a $100 savings.

Wal-Mart will then give shoppers 30 percent off on entire categories from 6 a.m. to noon Friday through Sunday, and hold additional sales on categories such as mobile phones and diamonds also on those days.
The retailer will also hold online sales throughout the weekend, kicking off at midnight Thursday, and will offer free shipping on its top 100 gifts. Target last month announced that it will offer free shipping on all online purchases through Dec. 20. 

Some retailers, including Wal-Mart, Amazon and Target, have already kicked off Black Friday sales in some capacity. Like Wal-Mart, Target will also extend certain Black Friday deals through Saturday. Some retailers, however, have declined to open on Thanksgiving Day.
"You've seen a number of retailers pull forward their events … and you're seeing a lot of activity, which tells me [this holiday is] going to be very competitive," Mac Naughton said.
Wal-Mart is trying to stabilize its U.S. business, which has posted a string of disappointing same-store sales figures. Last holiday, its same-store sales fell 0.4 percent.

For 2014, Wal-Mart spokeswoman Deisha Barnett said the retailer has increased its Black Friday inventory in every category.