Claire Hudson got the best tip of her life this week, but it wasn't about the money.
At first, the 25-year-old waitress at Mac's Grub Shack in Spring Hill, Tennessee didn't even notice the note scrawled on the back of the receipt left by a "very sweet couple" who'd ordered beers, a burger and hot dogs.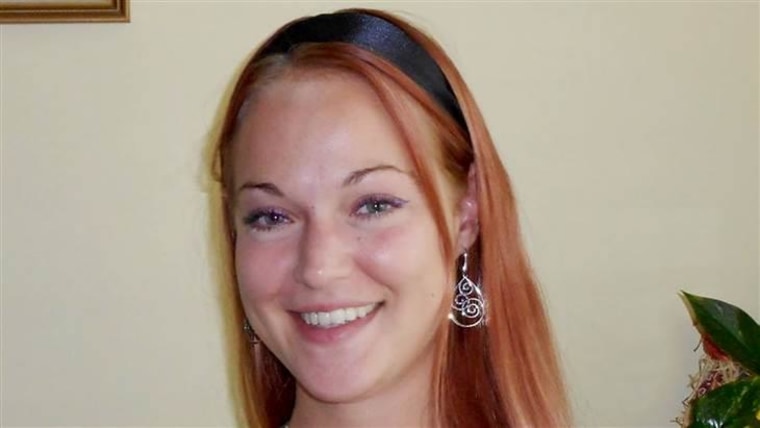 "Today is my brother's b-day," read the note. "He would have been 36 today. Every year I go eat his favorite meal (hot dogs) and tip the waitress his age. Happy b-day Wes."
Hudson says she was "deeply moved" by the message.
"I didn't even see their receipt until after they left!" she told TODAY.com.
"I've been a server for several years and this is the best tip I've ever gotten," she added. "Not because of the money, but because of the meaning."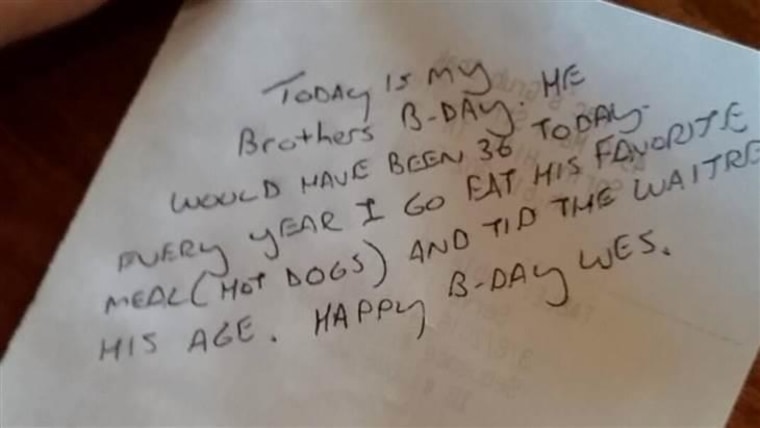 She posted the picture to Reddit, where it quickly got noticed, as people were moved by the story.
"I love Reddit and felt like it was a great picture that should be shared," she said. "I had no idea it would get that much attention! I think it's fantastic that so many people liked it, but I mainly wanted to share the sweet memory."
Hudson hopes they can give the diner a lasting legacy for his brother, in food form.
"The owner of my restaurant, Michael McCray, is trying to contact the patrons and find out what Wes liked on his hot dogs so we can add it to the menu," she said.
This article was originally published Mar. 10, 2015 at 4:24 p.m. ET.