Americans, need to get a few things off your chest? Here's your chance to tell us how you really think about the elections.
We won't judge. We'll just share your thoughts with millions of people — anonymously, of course.
NBC News has created a site to solicit voter opinions, ElectionsConfessions.com. People can either share their views about the presidential campaign by calling in and leaving a voicemail at 424-353-2016 or sharing a photo or sending a text to the number instead. Posters must be 18 or older to participate and message and data rates may apply.
The project has received more than 3,000 texts and calls since NBC News launched it earlier this week.
Republican front-runner Donald Trump is by far the favorite subject among people who have posted or called in.
Many have joked (we think) about their plans to move abroad should the blustery billionaire win the White House. One person sought out help from Canada's new charismatic new prime minister.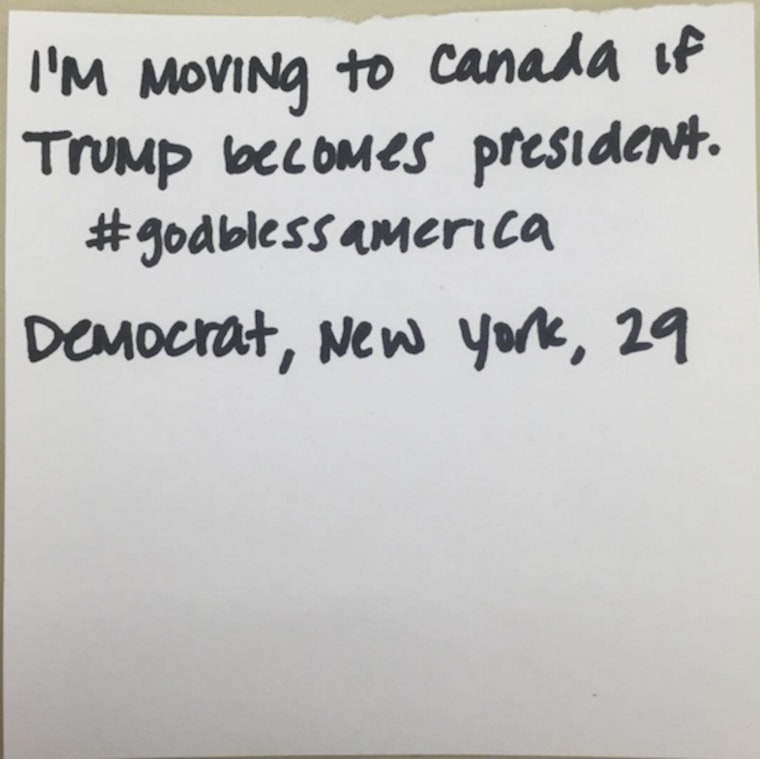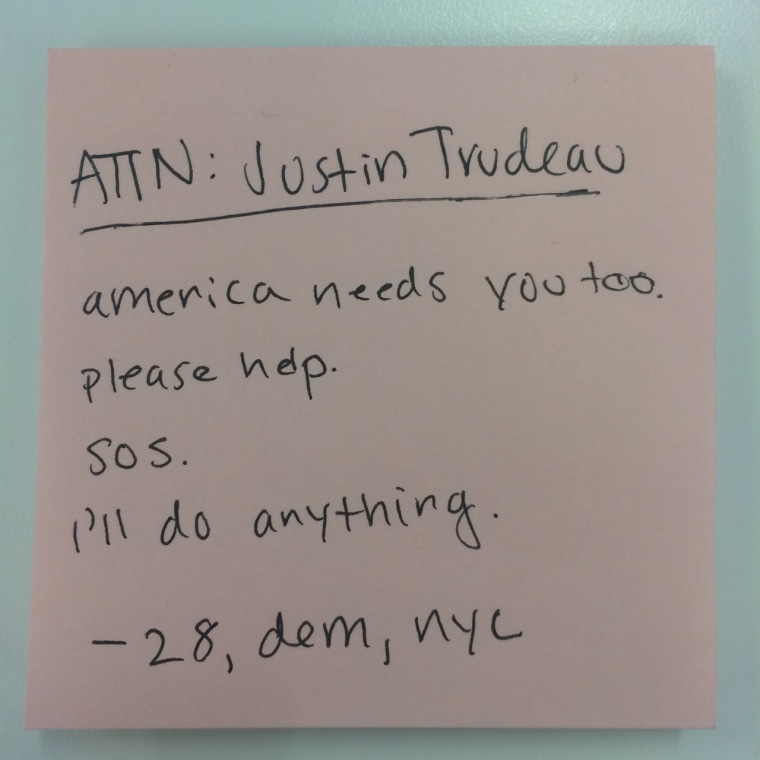 Others posted about their vehement support for Trump. A 71-year-old Republican woman called in to say Trump "has the arrogance to actually pull this country together." She also wanted people to "leave Trump alone."
Another, a U.S. Army officer, said Trump is "exactly the leader myself and my colleagues have been waiting for."
Some expressed concern about Trump's past as the star of a reality show.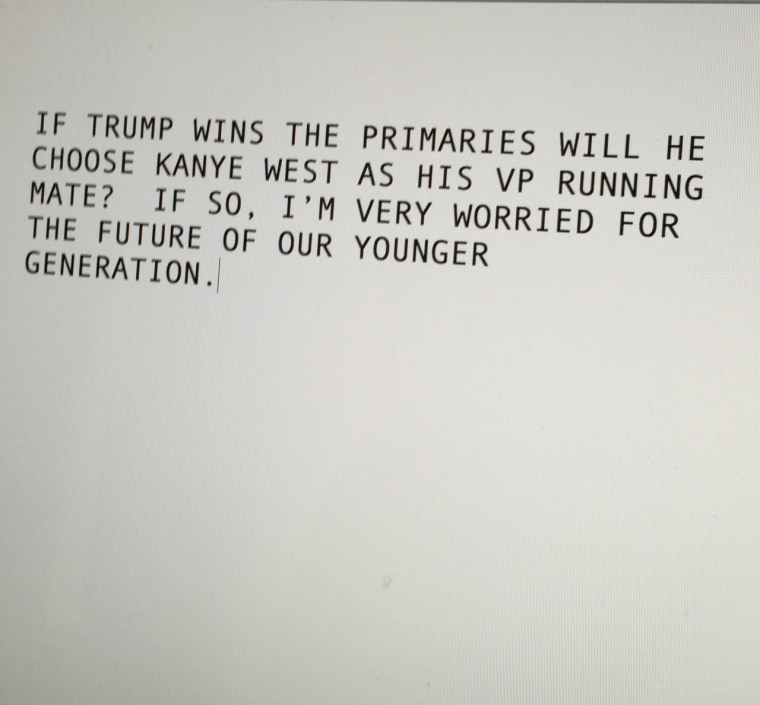 While the site is technically courting "confessions," many people have used it to explain why they are supporting their favorite candidate.
Supporters in the Hillary Clinton and Bernie Sanders camps have been particularly vocal, though many have expressed how they feel torn between the two democrats.
"My brain says Hillary but my heart says Bernie," says one.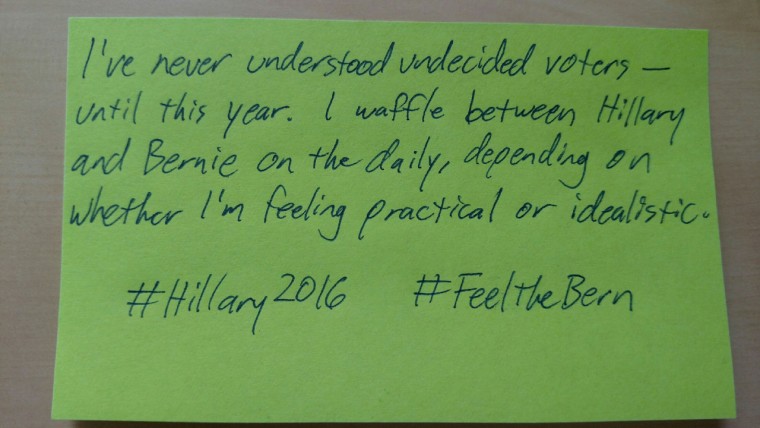 And in some cases, democrats feel sympathy for those in the other party: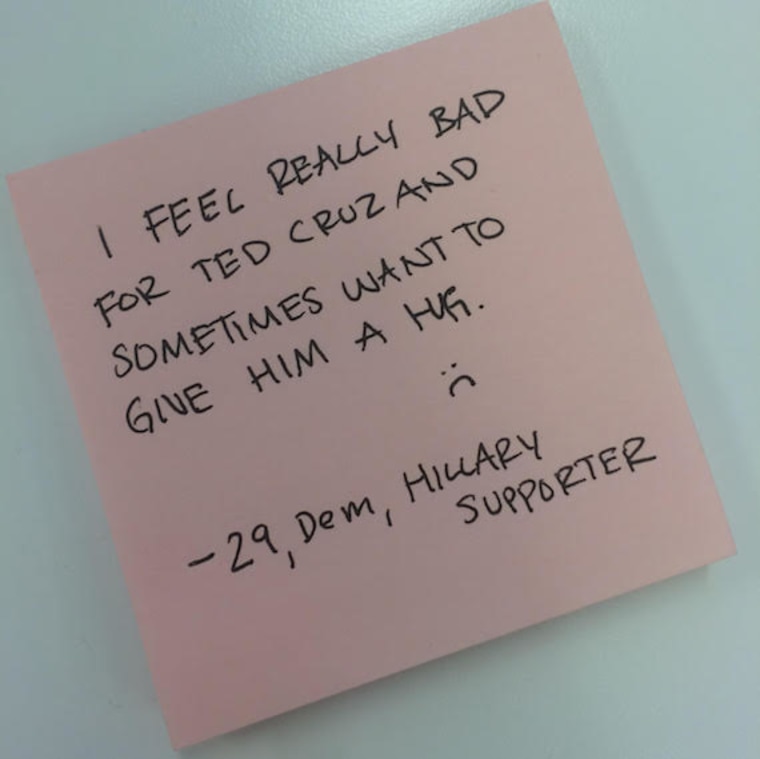 Here are a few other of our favorites. Take a look and then add your own Election Confessions to the group!