A high school volleyball player is being praised for an unforgettable performance, but it's not her athletic skills that have everyone talking — it's her voice.
When a technical problem delayed the playing of the national anthem before a recent match at Holmes High School in San Antonio, Texas, one player jumped to action and offered to sing instead.
Marina Garcia's rendition of the song, captured on video by one of the coaches, has since gone viral.
"No music, no prep time, no problem!" the Northside Independent School District wrote on Facebook, adding that Garcia, a senior at Holmes High School, "delivered an amazing rendition to the delight of her teammates and the audience."
RELATED: 13-year-old Laura Bretan stuns 'America's Got Talent' with soaring opera performance
Garcia, 17, told TODAY that she's a fan of Adele and wants to be a professional singer.
"That's always been my dream," she said. "I've been singing since I was very little. I guess you could say it came naturally."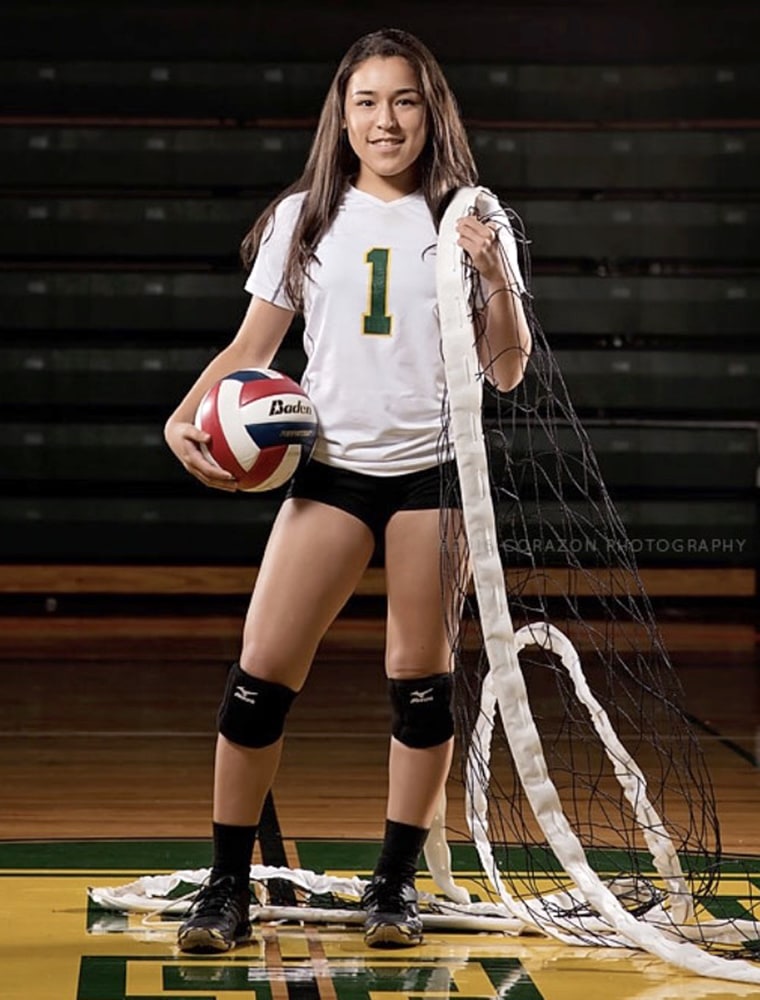 She added that it was her mom who yelled from the stands and told her to sing, once she realized that the sound system wasn't working.
RELATED: Adele invites fan on stage, has no idea she's Grammy-nominated pro
"I was ready to play, not sing," she said. "I was pretty shy at first, but then I realized this was an opportunity for me, so I went up and grabbed the mic and started singing."
Now Garcia, whose team won the match last Friday, has fans of her own.
"Wow... to just pick up [a] microphone and sing... what a blessing she has been given!" one commenter wrote on the school district's Facebook page. "The talent to sing and play volleyball!"
"So amazingly beautiful, it brought tears to my eyes!" another person wrote.
Garcia said she'll also be singing at her team's final home game on Tuesday.
We can't wait to see the encore!