Tim Gardner, whose wife Vicki Gardner was injured in the Virginia TV news shootings, tells TODAY's Willie Geist he witnessed the incident on live television.
"I was," Gardner revealed when asked if he was watching Wednesday's WDBJ broadcast. "I immediately tried to call her on her cell phone...it was a pretty bad few minutes."
Alison Parker, 24, and Adam Ward, 27, were conducting an on-air interview with Gardner when they were fatally shot by 41-year-old Vester Lee Flanagan II, a former colleague and reporter at WDBJ, according to the Franklin County sheriff's office.
Gardner, executive director of the Smith Mountain Lake Regional Chamber of Commerce, is currently in good condition, according to a hospital official.
RELATED: Alison Parker's boyfriend honors slain reporter who 'brought a smile out of me'
Asked if his wife recalls the incident, Gardner replied that "she remembers everything that happened."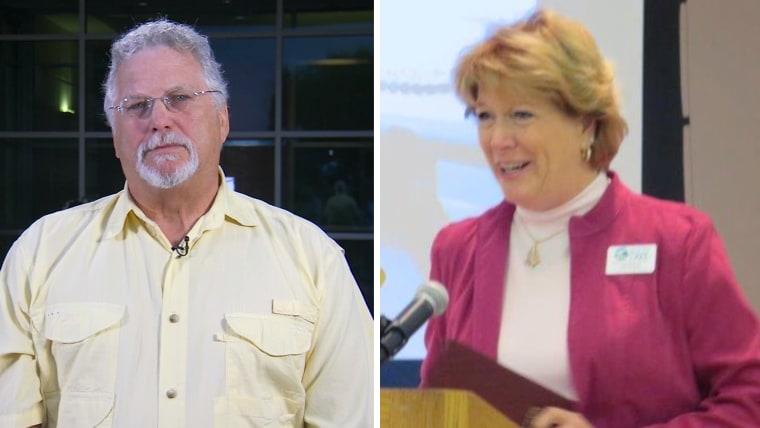 "I spoke with Vicki for about three, four minutes while she was being transported to the emergency room at Roanoke Memorial," Gardner explained. "She explained what had happened to her and that she didn't know how she survived, but she did, and that she loved me."
Gardner also said that his wife will likely make a full recovery, but it would "take time."