After Minnesota Vikings kicker Blair Walsh had angry fans lashing out at him for missing a game-winning field goal in the playoffs last weekend, a group of kind first-graders wrote letters to lift his spirits.
It meant so much to Walsh that he wanted to thank the big-hearted tykes in person.
The grateful kicker visited Northpoint Elementary School in Blaine on Thursday to thank the children for their kind words after the roughest day of his football career.
Walsh, 26, left the visit with all the students' uplifting drawings and letters, and a stuffed animal, too.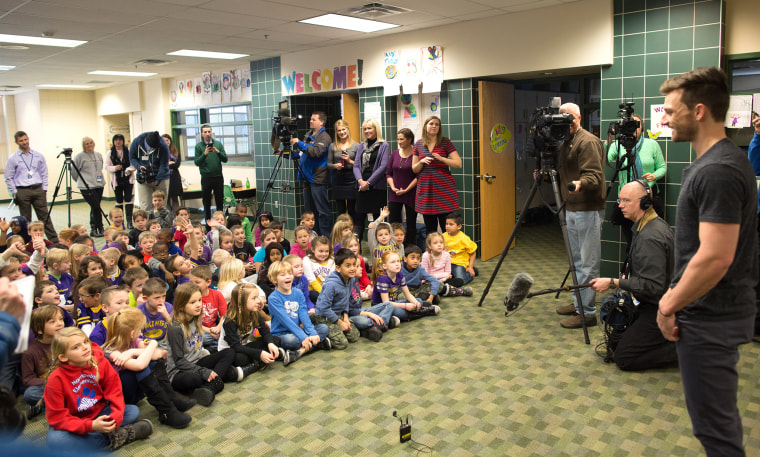 "These kids really made a difference in my life so I thought I'd come and help make their day,'' Walsh said in a statement from the Vikings. "For them to show this empathy and kindness towards me is remarkable."
With 26 second left in the NFC wild-card game against the Seattle Seahawks Sunday, Walsh missed a 27-yard field goal that would have sealed the game for the Vikings. Minnesota lost, 10-9.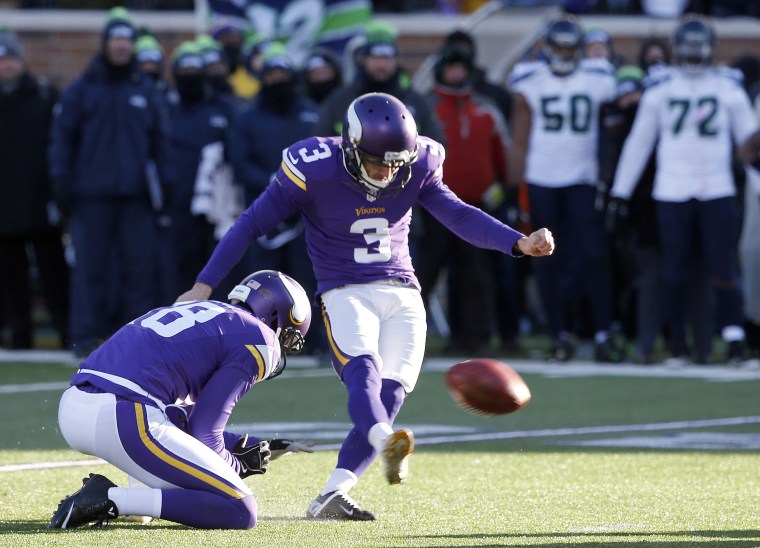 While outraged fans ripped him on social media, Northpoint Elementary first-grade teacher Judie Offerdahl saw the moment as a way for her students to learn about empathy, according to the Minneapolis Star Tribune.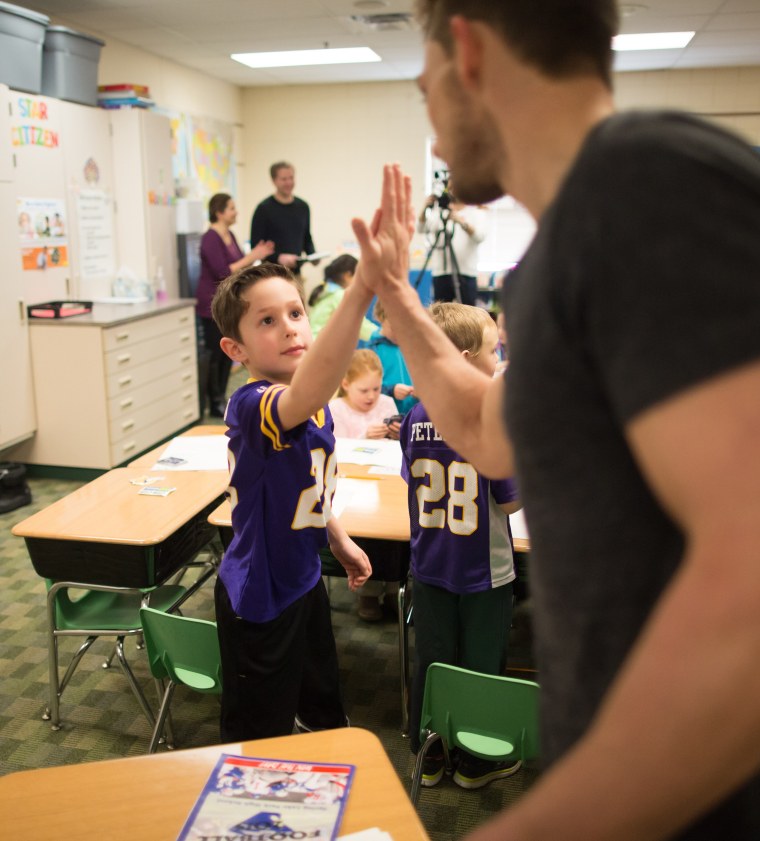 The class wrote Walsh letters of support that ranged from heartfelt to funny, all with the intention of boosting his spirits.
"I know that it can be hard to get through things that are sad, but you have to try and try again,'' student Sofia Doffin wrote, according to the Star Tribune.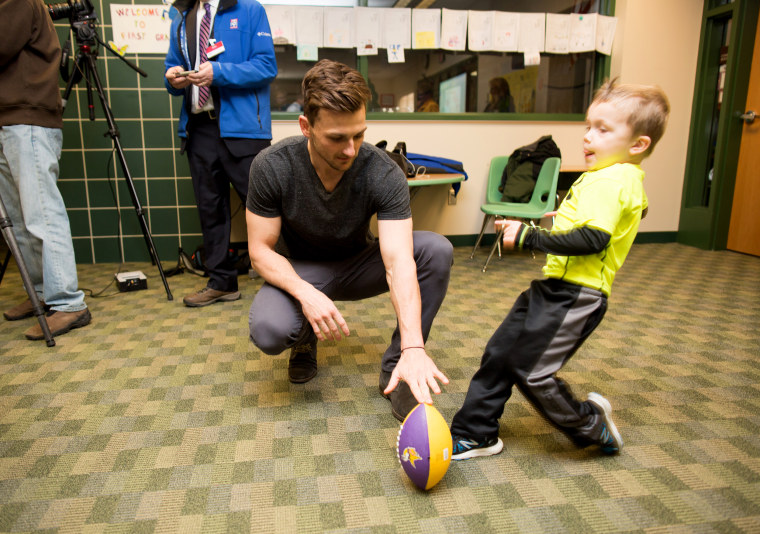 "Everyone makes mistakes sometimes. One time I made a mistake when I was doing a cartwheel. I felt embarrassed. You can still help the Vikings win the Super Bowl next year."
First-grader William Ofori told Walsh, "You are handsome. Don't worry. It's just a game."
Classmate Tasha Lee let Walsh know there are other things in life, writing "Keep on trying. Puppys are cute."
Walsh thanked the class and also answered some of their burning questions.
He left with the knowledge that Sofia Doffin summed up with her initial message to him earlier this week.
"It's nothing really to cry about,'' Sofia told the Star Tribune. "It's just a game."
Follow TODAY.com writer Scott Stump on Twitter.