On Monday, November 13, former Vice President Joe Biden will appear on all four hours of TODAY to discuss his book "Promise Me Dad: A Year of Hope, Hardship and Purpose," and how his family overcame the personal pain they faced with the loss of Biden's son, Beau, while he was in office.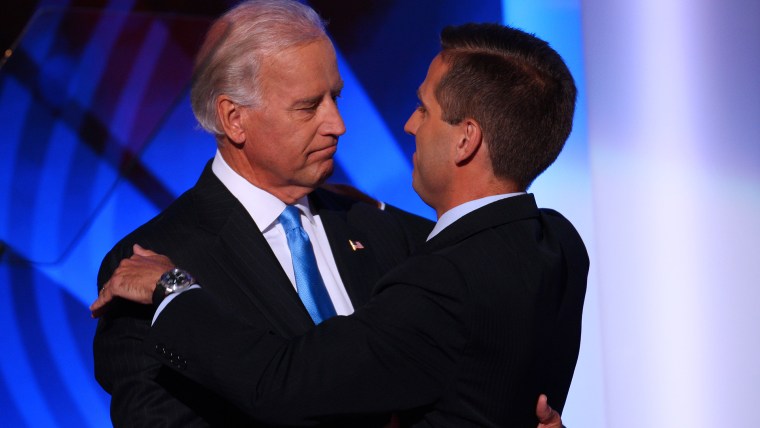 In addition, NBC News will transform Rockefeller Plaza into the #AmericanPromiseTour plaza where a live special event will be moderated by TODAY's Matt Lauer and Savannah Guthrie. The anchors will help facilitate a community discussion between selected audience members and the former vice president.
The conversation will continue when Biden and his wife Dr. Jill Biden will sit down with TODAY's Megyn Kelly on Megyn Kelly TODAY to speak about the loss of Beau, one of the former vice president's sons from his first marriage. He passed away in 2015 at age 46 after battling brain cancer.
They will top off their appearance by joining Kathie Lee Gifford and Hoda Kotb during the fourth hour of TODAY.
The conversation doesn't stop there — we want viewers at home to get involved! How has former Vice President Biden inspired you? Have you gone through a similar experience of losing a loved one to cancer? Did he give you hope after a personal hardship? Submit a letter to Biden through the form below or via Twitter using the hashtag #LetterToJoe.
Planning on coming down to the plaza? Here's what you need to know!
The live show starts at 7 a.m., but join the line before 6:30 a.m. for a better chance to meet the hosts and be seen on TV. RSVP for your visit and get further information about the special live event here.