SPOKANE, Wash. — When Army veteran Blaine Bart returned home from combat duty in Iraq, he found himself confused and angry.
"I isolated. I drank a lot. My first marriage just fell apart," Bart said. "Psychologically, I was just gone."
In Iraq, Bart had been part of an engineering group that helped clear bombs and improvised explosive devices, or IEDs. He fought in the Battle of Fallujah, and was wounded three times by friendly fire. Back at home, he found he couldn't figure out how to clear his own life.
"I said, 'I don't know what's wrong,'" Bart recalled, his voice cracking, "'but I know something's really wrong. And I need help.'"
Navy Seabee combat veteran Dave Strand was deployed to Vietnam during that war, and was part of the Navy's construction team in the field, "on the receiving end" of rockets and mortars. One rocket, Strand said, threw him through the air.
"I thought I had just torn muscles," Strand recalled, "and found out 40 years after the fact that I'd broken my tailbone in two places."
Back at home, Strand said, he bunkered down as a school art teacher for 39 years. But inside, he was struggling.
"I didn't have tolerance for people that were stupid," Strand said, "that put me in harm's way." Strand said he was "very angry," but "I never realized the 'why.'"
Bart and Strand were experiencing a problem familiar to some combat vets: post-traumatic stress disorder or PTSD. They found help at a facility for veterans near home, in Spokane, Washington.
The Spokane Vet Center is a small stand-alone building approximately 20 minutes from Spokane's downtown, on the banks of the Spokane River, across the street from a recreational area.
The signage is the words "Vet Center" in red, white and blue. Entering the building, you immediate notice a warmth and welcoming feeling. The lobby is decorated with signs and artwork and displays, the hallway with display cases of military service memorabilia.
Most prominent is a hand-painted sign near the ceiling that reads, "Keeping the Promise." Some of the signs and art are hand-drawn by Strand and bear his signature. There are shelves and bulletin boards full of pamphlets, booklets, flyers and forms, offering pathways to various services. Most of the Vet Center's staff of 11 are veterans themselves, as are many of the volunteers.
Spend a day or two there and you will see a lots of evidence of a wide variety of services, activities and opportunities. There's help applying for benefits from the Department of Veterans Affairs, known more casually as "VA benefits." There are classes in photography, how to tie fly-fishing ties, retreats with yoga sessions, and white-water rafting, snow-skiing and mountaineering trips.
Here, they give you tools. It changed my perspective.
Curly Lawson, a readjustment counselor at the Vet Center who is a U.S. Air Force veteran, said the staff tries to facilitate what combat vets want.
"Our vets come to us sometimes," Lawson said, "and they'll say, well, can we possibly have this or can we maybe do that. And we find a way, we find a way to say 'yes.'"
Amanda Adams is a clinical social worker at the Vet Center and also its military sexual trauma counselor. She said she spearheads women veterans programs at the Vet Center, including a Women Warriors Retreat for women veterans who served in combat or who have experienced military sexual trauma. She credits Lawson for doing the same with outreach to the LGBT community.
"I think that's really important," Adams said, "in recognizing those pockets of the veteran population that perhaps feel disenfranchised and don't feel like they're welcome to access regular services."
Most important to all who come, though, is the free counseling. Often behind closed doors, they have one-on-one or group sessions and same-day walk-ins.
"A veteran walks in, he's in trouble. We will have a counselor for him or her right away, same day," said David Baird, a Navy veteran and therapist, who runs the Center as its director.
In constant motion throughout our visit, he gave us a tour.
"We see on average between 14,000 and 15,000 visits a year at this Vet Center," Baird told us. "We will not turn them away. We can't turn them away. It's our sacred duty to not turn them away, but to see them that same day, and to sit down with them and come up with a road map of, 'Hey, what's the next step?'"
Sometimes, the counseling involves raw talk, about things unspeakable, except with others who know and understand.
On the day we visited, the Vet Center's group of combat veterans who served as medical corpsmen and medics talked to NBC News about that in a group interview.
Bill Pelosi a Navy corpsman in Vietnam, explained, bluntly.
"Nobody'll ever know what it's like to have a 19-year-old Marine die in your arms. Hollerin' for his mother that's 8,000 miles away. Nobody can ever know what their eyes look like, the expression on their face," Pelosi said. "Nobody can understand." He then gestured at the others in his group. "These men can understand."
We recorded a group interview with 10 Vet Center clients, including combat veterans who served in Iraq, Afghanistan and Vietnam, and two "Gold Star" parents who lost a son to combat.
"We came for bereavement counseling and it saved our lives," said Kim Lallier, whose son, Jarrod, who served with the Army in Operation Enduring Freedom in Afghanistan and was killed in action on Father's Day in 2012.
"It was a lifeline," she said.
"It was nice to hear, 'You know what? It's okay to be mad. It's okay that you want to go punch something. It's fine,'" said her husband, Gary, Jarrod's father. "There are certain normals that are normal in that situation. And I think that helped, so that it wasn't bottled up."
"This place is peace. Safety. Non-judgmental. Home," said Terri Fowler, who served with the Army in Iraq and Afghanistan.
"Here, they give you tools," said Donald Sohler who served with the Army in Iraq, was seriously wounded and spent a year in a hospital bed and wheelchair. "It changed my perspective."
"I think that being a hard-headed jarhead like I was, or probably still am," said Nick Jeffries, who served in the Marine Corps in Iraq, "it was impactful enough that it changed my mentality on therapy and counseling and all of those things, that, you know, are looked down upon."
Scot Frazer, who served in the Army in Afghanistan, said he had thought that he could manage his challenges on his own.
"It wasn't until that combat vet sitting across the desk said, 'Hey, knucklehead,'" Frazer said, laughing at the memory, "'you don't have all the answers. Have you looked at it this way?'"
"I feel like I'm going in the direction that I should have started fifty years ago," said John Agee, who served in the Army in Vietnam.
"This place, [these] people, they know what you've gone through," said Darrell Loeffler, who served in the Marine Corps in Iraq, "because they've gone through it themselves. And that's super helpful to me."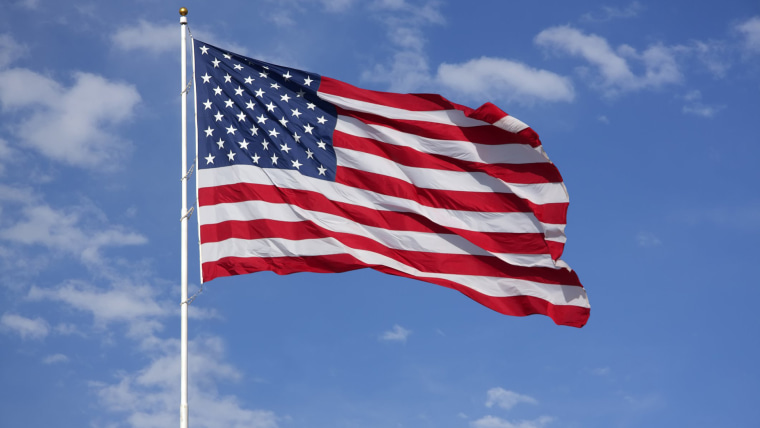 Bart and Strand both agreed that was key to their getting help.
"With everybody here being military," said Strand, "you don't have to explain."
"Sitting down with a Vet Center counselor was the first time anyone could ever level with me," Bart said, "and say, 'Healthy? Maybe not. But totally normal, considering what your experience has been.'"
Over the course of our visit to the Vet Center, the key steps to healing combat veterans emerged from many conversations with clients and staff: getting out of the house, reconnecting with fellow vets, and being of service again (volunteering in service missions, such as clearing brush with local firefighters, for example).
What may surprise some is that everything you've just been reading about is not only part of a federal government program but the Department of Veterans Affairs, better known as "the VA"
Although you won't find a Department of Veterans Affairs logo on the building or its signage, the facility that bills itself simply as the "Spokane Vet Center" is in fact part of the VA. In fact, it's part of a national VA program called the Vet Center Program, under its Readjustment Counseling Service.
There are now 300 Vet Centers nationwide, a number the department says has doubled since 2000. There are also 80 motor-home-like vehicles, which travel the countryside, to reach veterans in remote areas.
The program has existed since just after the Vietnam War, following "readjustment counseling," the concept of seeing combat vets' mental health problems not necessarily as disease, treatable only with medication, but as natural emotional reactions to traumatic combat experiences. It's treatable, the staff shows, through talk-therapy, support, human connection and compassion.
Dr. Arthur Blank, a draftee Army psychiatrist who served in Vietnam, ran the program in its early days, and remains a supporter. When we asked him in an interview why haven't more people heard about this program, Blank said part of the reason has been deliberate intent.
"They keep a relatively low profile," Dr. Blank, now a psychoanalyst practicing in Chevy Chase, Maryland, said. "Whenever they raise the profile a bit, the inflow of clients is such that it can be hard to keep up with. This has to do with the fact that treating with counseling and therapy PTSD is labor-intensive. And it really appears that there's no way to not have it be labor-intensive."
Dr. Blank acknowledged a troubling paradox: if you publicize it too much, there's a danger that it could overwhelm the system.
But Michael Fisher, who runs the Vet Center program at its headquarters in Washington, D.C. as chief officer of the Department of Veterans Affairs' Readjustment Counseling Service, said things are improving.
"Every year, it's getting better," he said.
Fisher, a Pennsylvania National Guard veteran who served in Iraq, once sought out that help himself, as a Vet Center client in Baltimore, Maryland.
"The Vet Center saved my life," Fisher said. "It gave me purpose."
Fisher said the continuing challenge is reaching all the combat veterans who need help.
"We need to go out and tell our story in more ways," Fisher said, "to be able to get that word out."
A few years ago, it was hard to find information about the program anywhere on VA's website. Now, there's a whole webpage dedicated to it and a map of all locations across the country. There's even a Vet Center call center, reachable at 877-WAR-VETS (877-927-8387).
One of the Spokane Vet Center's Vietnam veterans groups known as the "Muddy Boots" group requested that we interview them so they could deliver a message to the public: getting the word out about the Vet Center program is critical, because it could save the lives of veterans who might be contemplating suicide.
According to most recent statistics, on average, about 17 former U.S. military service members commit suicide each day. Of that number, only six have accessed any VA care.
It's a deadly situation. But we have a solution — right here.
"If there are too many barriers to service, they don't get service and they take their own lives," said Joe Burks, a Navy veteran who served in Vietnam. "And this is a horrible, horrible legacy for our country."
Some of the Muddy Boots vets told us the Vet Center saved them from that fate. They shared their deeply personal stories in the hope that it could help others.
"I probably would not be here," said Gene Boyer, an Army veteran who served in Vietnam. "I probably would've killed myself by now."
Bob Viens, also an Army Vietnam veteran, said he had gotten close.
"I was sitting on the edge of my bed. And at the last couple seconds before I pulled the trigger, I just broke down, Viens said, pausing and choking up. "Then I knew I needed to come in here."
"I get suicidal," said Burks. "Nowhere else in my life, but I can walk into this group and say, I've been kind of on the edge. I've felt suicidal this week. And it's understood. And I can say it here."
"It's a deadly situation," said Strand. "But we have a solution — right here."
Both Strand and Bart credit the Vet Center with helping them develop an understanding of what they were experiencing, and say that with that understanding came tools to manage their behavior, and heal towards better well-being.
"I know I wouldn't be here today in this room," Bart told us during our interview, "had I not sat down with a counselor."
Now Bart's helping save others. He's become a therapist at the Spokane Vet Center.
"I'm floored every day I wake up and I get to come to the Vet Center and give back and help veterans," Bart said. "It's the reason I get out of bed in the morning."
"Here I was able to find a place that cared," said Strand. "A place of understanding. A place that I could feel the camaraderie that I had back in Vietnam. And it means the world to me."
"As a guy, I hate to be that emotional to say that I'm that dependent, 'cause I like to be in control of my own little world. But if I didn't have the group, I would be definitely lost."
If you or someone you know needs help, please contact the National Suicide Prevention hotline at 1-800-273-8255, anytime. And if you know a combat veteran who may be struggling, they can reach the Vet Center Call Center, reachable at 877-WAR-VETS (927-8387).