What would you do to help out a co-worker? Stay late to finish a project? Bake brownies for a birthday party? Write an endorsement on LinkedIn?
How about losing 25 pounds to donate a piece of your liver? That's a sacrifice one man made for his former colleague in Texas.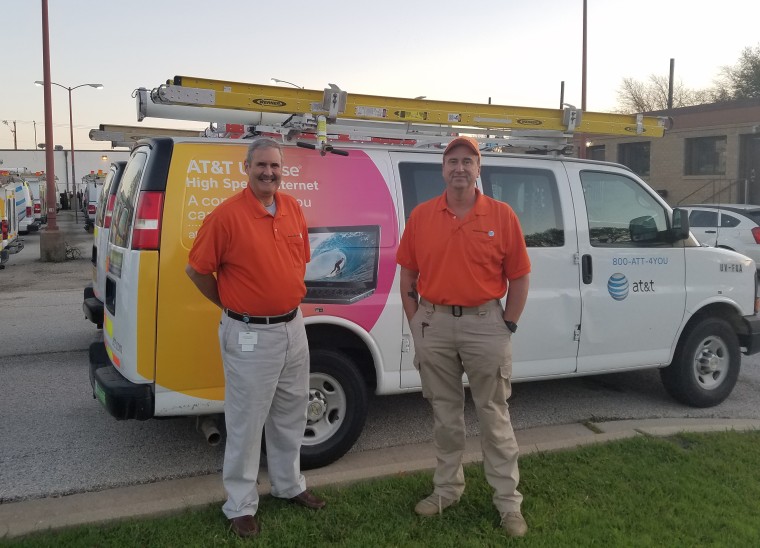 After years of battling cirrhosis, a serious disease of the liver, that left him chronically fatigued — landing him in the hospital nine times in 2014 — Brian Burkett, 53, was running out of options. The genetic nature of his disease eliminated potential donors from within Burkett's family, and while he had joined the transplant list, he was told that the matching process could take years.
RELATED: Utah girl meets the bone-marrow donor who saved her life
After hearing about the living donor program — an option not often discussed, as few are willing to undergo an invasive surgery by choice — Burkett decided to take matters into his own hands. He sent an email to his work and church networks in Fort Worth, Texas, asking anyone who might be interested in becoming a donor to contact him. "There was no expectation of a response," Burkett told TODAY. "Hope, but no expectation."
Mike Snyder, 48, a U.S. Army veteran who had worked under Burkett at AT&T before Burkett changed roles in 2014, responded within minutes. "I said yes before I even told my wife," he told TODAY. "She knew as soon as I said it that it was the only thing I could have done."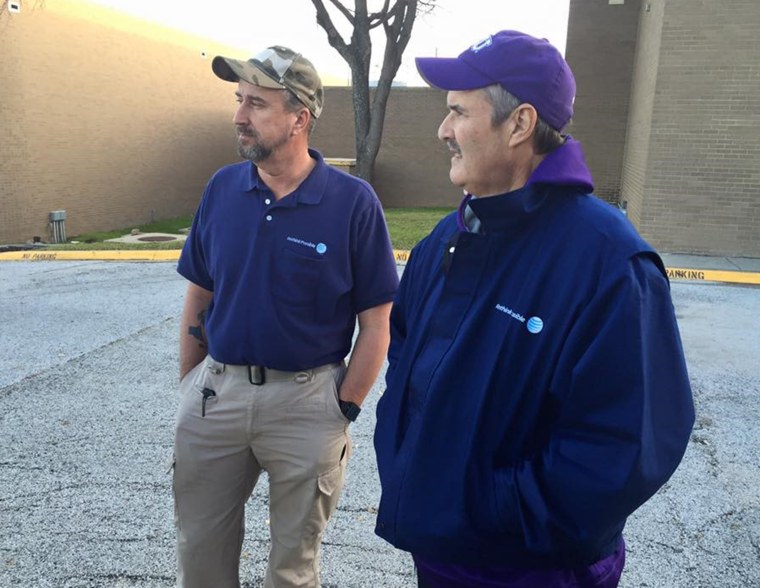 Snyder was the right blood type, height and weight to serve as Burkett's donor. But there was a problem. "They told me I had a fatty liver," said Snyder. "I would have to lose about 25 pounds in order to get that fat off of there.
"I said, 'OK.'"
RELATED: Mom hears son's heartbeat 3 years after his death when she meets organ recipient
For three weeks, Snyder followed a strict low-calorie, high-protein, military-style diet and worked out religiously, often twice a day. The high stakes made his extreme tactics bearable. "I did 17 years in military and two tours in Iraq," said Snyder. "I thought, 'I can do this.'"
Snyder lost the weight, but was told that he no longer had enough liver volume to donate and still sustain life. He stayed determined, maintained the weight loss and came back several weeks later for a checkup. Sure enough, the chief surgeon at Baylor Hospital changed his mind.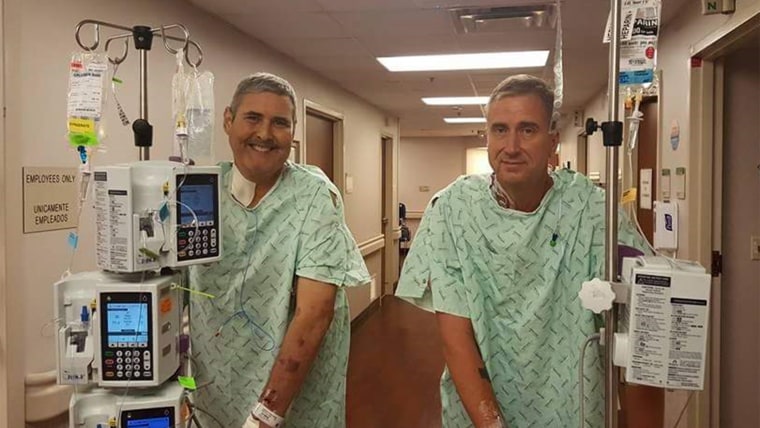 Snyder successfully donated 70 percent of his liver to Burkett in September 2015. Both men's lives have since changed for the better. "I get to watch Brian every day, see the change in him and how well he's doing," said Snyder. "It's a blessing."
RELATED: Illinois man makes life-saving liver donation to woman, sparking a romance
What was previously a strong working relationship has become much more. "We were co-workers initially. Then we were friends," said Burkett. "Now, we're family."

In fact, Burkett's definition of family has broadened overall — from the work and church community members who cared for him while he was ill, to the hospital staff who made him feel like a person and not just a patient. "Our whole world enlarged," Burkett said.
He urges others to "erase the lines" that keep them from connecting. "This has been an opportunity to to see life differently and understand how much we can impact others through the most simple things," he continued. "We all struggle due to our time and responsibilities, yet when we either serve another or receive such kindness, both are transformed."