Skydiving isn't a stunt for the faint of heart, but when you do it at 101 years old, you're pretty much a superhuman.
Meet Verdun Hayes. On May 13 he became the oldest person in the world to complete a 15,000-foot tandem jump, according to Guinness World Records.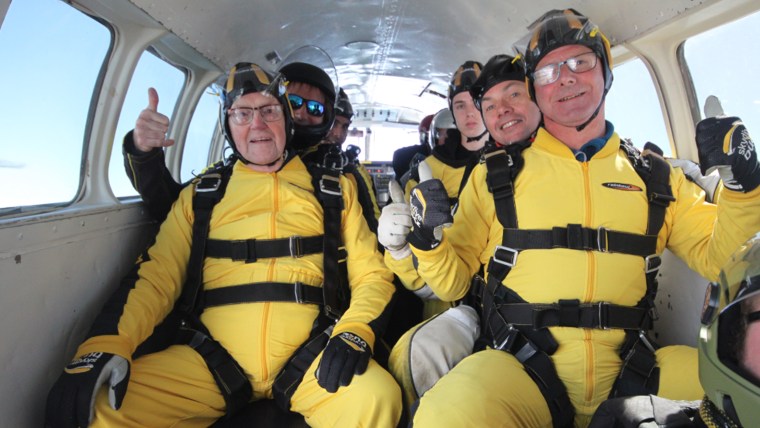 "I felt just over the moon," Hayes, from Devon, England, told TODAY. "I wanted to beat the world's record, which I have done."
And he wasn't alone. Hayes completed the jump with eight family members and two close friends at Dunkeswell Airfield in England.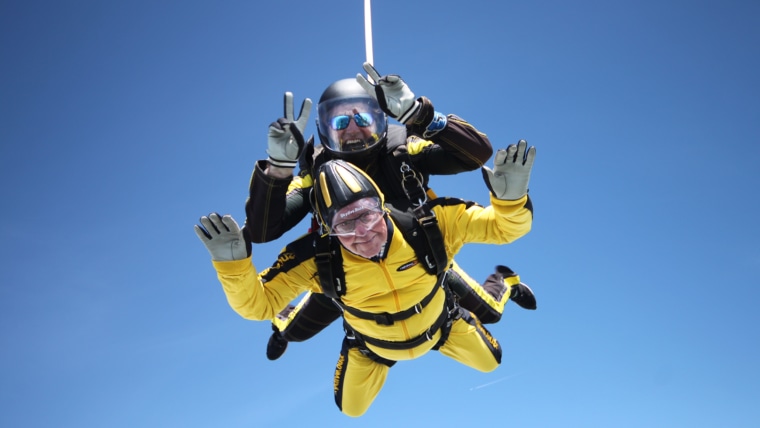 "He was probably the calmest one on the plane," Hayes' grandson-in-law Ian Honnor told TODAY. "He had no fear and just loved it. He just wanted everybody to enjoy it."
For the most part, everyone did. Honnor, who helped plan the outing, said that while a few family members probably wouldn't skydive again, nearly everyone in the group would if given the chance.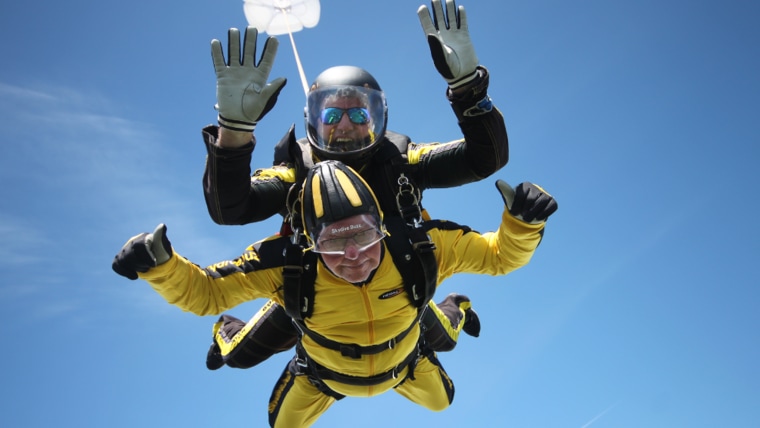 The best part? This wasn't Hayes' first time jumping!
"His family kept telling him he wasn't allowed to do the jump," said Honnor. "At about age 100 he decided he was old enough to make his own mind up."
At 100, he became the oldest man in Britain to complete a tandem skydive. That's when he decided to shoot for the world record.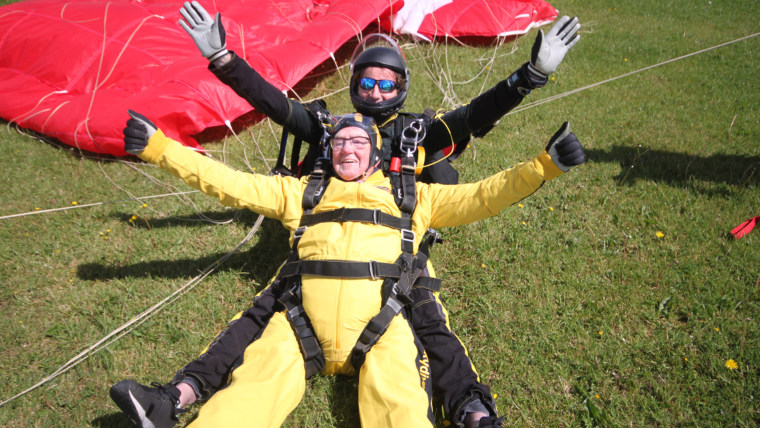 "Because it's such a big event, it was decided that as many people in the family as we could possibly get were going to go in support of him," Honnor said. "He had four generations of his family in the air at the same time — they ranged from age 16 to 101."
The family threw Hayes a big party to celebrate his achievement.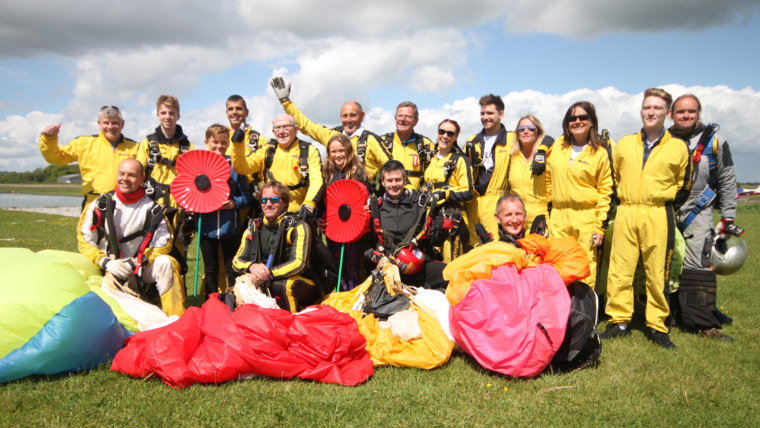 Hayes even had some advice for those hoping to achieve the same thing at his age.
"Just keep your mind fully occupied and your body as fit as you possibly can," said Hayes. "Those are the two great things."
RELATED:
The world's oldest person is 117! In her honor, 5 longevity secrets
George H.W. Bush takes a skydive: That's one way to celebrate 90!
Carrie Underwood goes up, up and away for amazing skydiving experience