Jesse Ventura, former governor of Minnesota and the newest member of MSNBC, joined 'Lester Holt Live' Wednesday night for his first installment of "Homeland Terror Watch." Ventura is asking viewers to share their concerns about homeland security in their neighborhood, and MSNBC will look into them.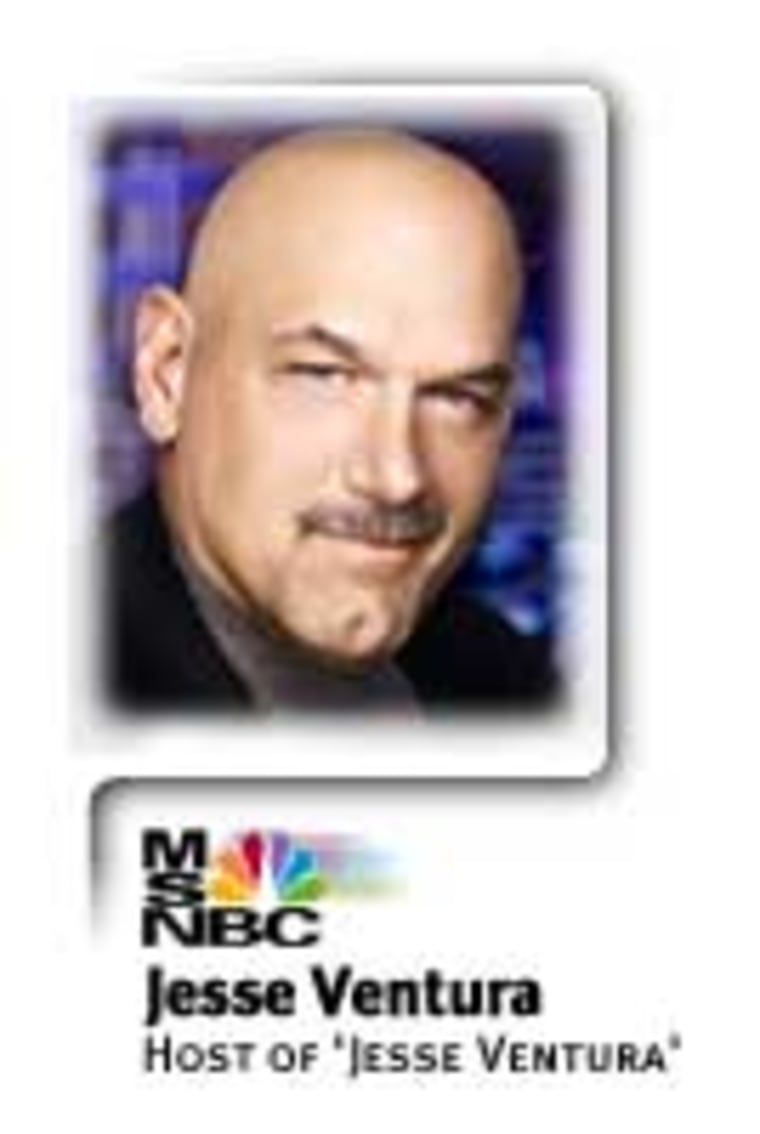 LEE, A TRUCK driver from Michigan, is concerned about the threat of a terrorist using a truck for an attack. "Anyone with knowledge of the trucking industry and trucks could hijack a load of very dangerous material and cause a great deal of damage. I would like to protect our nation from this type of attack, but I don't have the resources to do so," Lee says.
The main guard against truck attacks in the past has been to barricade major government buildings and landmarks. But Ventura points out that not everything can be barricaded, and while the focus has been more on airport security rather than trucks, that is now changing.
According to Brian Turmail, of the Transportation Security Administration, the TSA last week launched a comprehensive program to ensure that all drivers who are licensed to drive hazardous amounts of goods must first successfully complete a background process. They are looking for a range of criminal convictions that are the likely indicators of someone who is most likely to create or cause an act of terrorism in the United States. And individual truck drivers like Lee can help as well. "The government is now giving $20 million to the American Trucking Association for a program known as Highway Watch," says Ventura. "Lee, this is where you can be in a position to stop the next terrorist attack."
John A. Legler of the American Trucking Association says that thousands of drivers have been trained in the program and are observing and reporting information that is being reviewed and acted upon by government and law enforcement.
You can e-mail Jesse Ventura with your homeland security concerns at his homepage. And join Ventura on 'Lester Holt Live' Thursday night at 9 p.m. for his latest Hero of the Week.