There were still kinks to be worked out Wednesday night at what David Lee Roth called "the final dress rehearsal" for Van Halen's upcoming North American tour.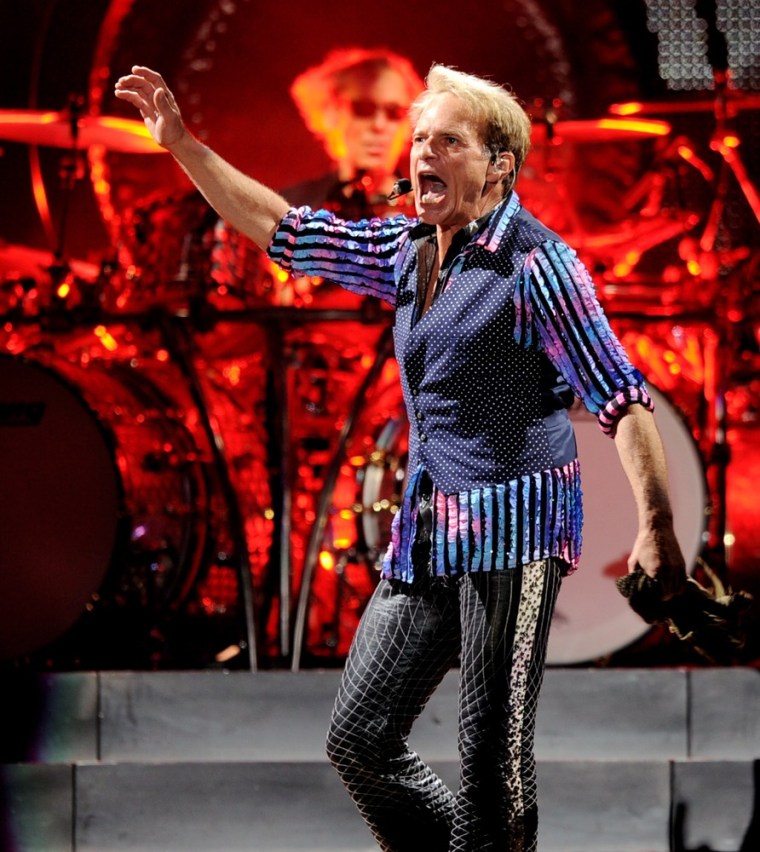 Onstage at the Forum in Los Angeles, Roth happily admitted, "I forgot the f---ing words!" halfway through "China Town," one of several songs the legendary hard-rock outfit played from their brand-new studio album, "A Different Kind of Truth." ("Get to the chorus," the singer urged his bandmates. "I know those words.") But with just over a week before the tour kicks off next Saturday in Louisville, Ky., Van Halen seemed concerned with making a bigger-picture point last night: They were proving they're ready to entertain arenas packed with hardcore fans.
Van Halen Announce Album Release, Tour Dates
Billed as a "Friends and Family" event, the 70-minute performance followed two earlier invite-only gigs, one in January at New York's tiny Cafe Wha? and the other last week at L.A.'s Henson Studios. But this show was the reunited Van Halen's first inside a venue as big as those they'll be playing over the next four months, and they definitely took advantage of the Forum's roomy dimensions -- think confetti cannons, loads of high-def video and an enormous checkered flag like the one Roth waves in the clip for "Tattoo."
Clad in a succession of sparkly jackets and what appeared to be a pair of pleather yoga pants, the frontman shimmied across the stage in full Diamond Dave mode; during "Everybody Wants Some!!" he even revived his old samurai-sword act. And though Alex and Wolfgang Van Halen declined to take solos last night, Eddie Van Halen offered up a typically virtuosic mini-concerto that reminded you of all the astonishing things he can still do on the guitar.
Van Halen Debut New Video 'Tattoo'
So what'd they play? Hits, of course: "You Really Got Me," "Runnin' with the Devil," "Panama," "Ice Cream Man." They all sounded great, especially "Dance the Night Away," with pitch-perfect vocal harmonies from Eddie and Wolfgang, and "Hot for Teacher," which Roth introduced by tossing handfuls of Hanukkah gelt into the crowd. (Speaking of the crowd, last night's included Duff McKagan and Jerry Cantrell of Alice in Chains, not to mention Tone Loc and the blond surfer dude from TMZ.) Even the new stuff worked, though not as well as "Jump," which closed the show on a note of mock-heroic grandiosity that is, was and evidently always will be Van Halen's signature stance. Get your tickets now, folks.