When Allie Allen's hair started falling out from radiation treatment for brain cancer, she decided to embrace it by shaving her head.
But the Collierville, Tennessee, teen was still nervous about attending her homecoming dance with no hair — until her date shaved his head too.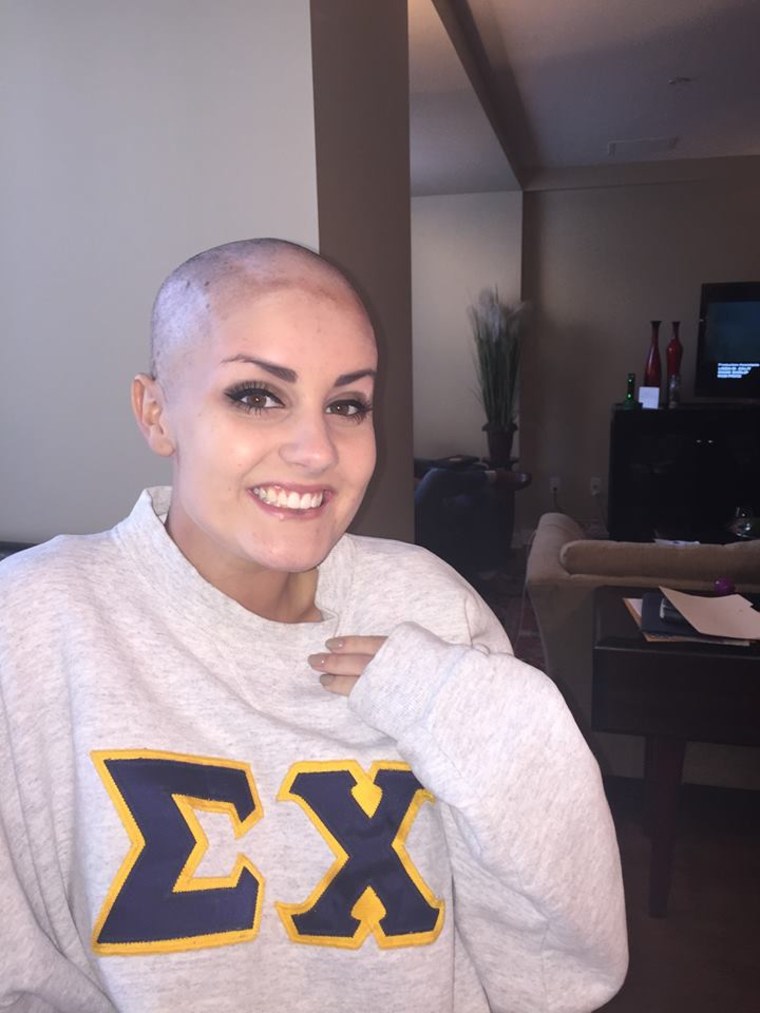 "It was so sweet of him," Allie, a junior at Collierville High School, told TODAY.com. "He really didn't have to do that, even though a part of me felt relieved that I wasn't going to be the only bald person at the dance."
RELATED: Hospital nurses rally to give cancer patient a surprise wedding
Allen, a popular member of the school's dance team, was diagnosed with cancer in January 2013.
After undergoing her latest surgery in August, she'd hoped to hold onto her hair at least until her 17th birthday on September 22.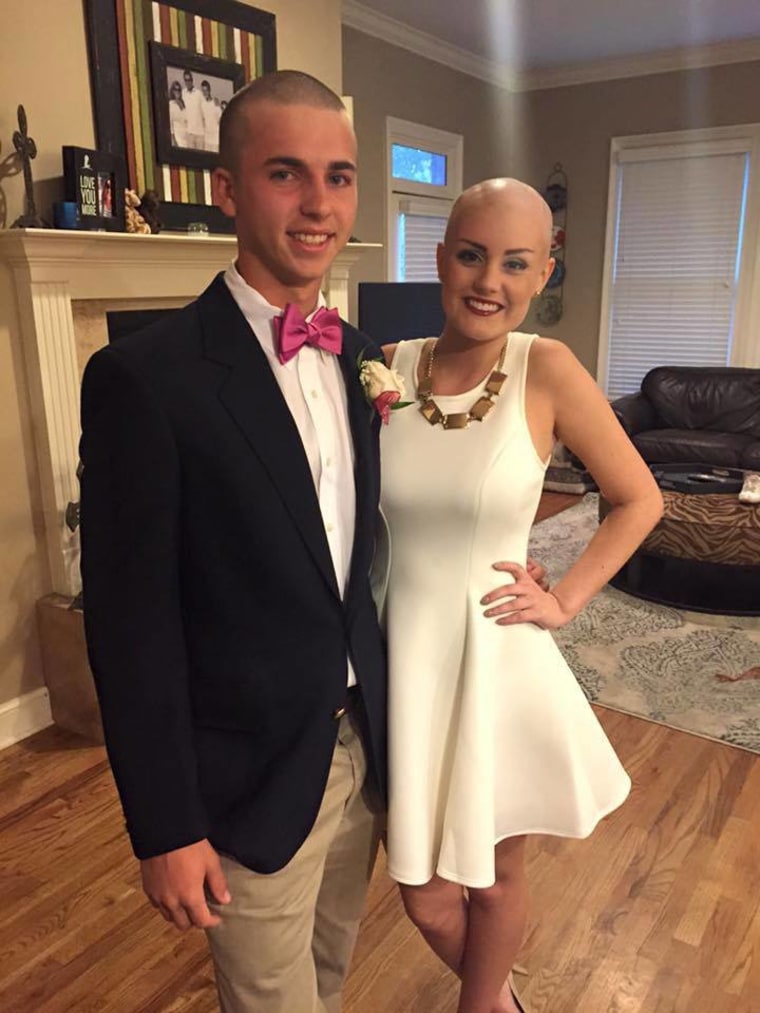 She ended up having to shave it off the day before.
RELATED: 11 healthy habits to reduce your breast cancer risk
But the blow was eased when her date, Brayden Carpenter, an 18-year-old senior and friend since grade school, buzzed his dome on the same day.
"I figured if she's not going to have hair, neither should I," Carpenter told TODAY.com. "She still looked beautiful and it didn't matter if she had hair or not. It's just hair. It grows back."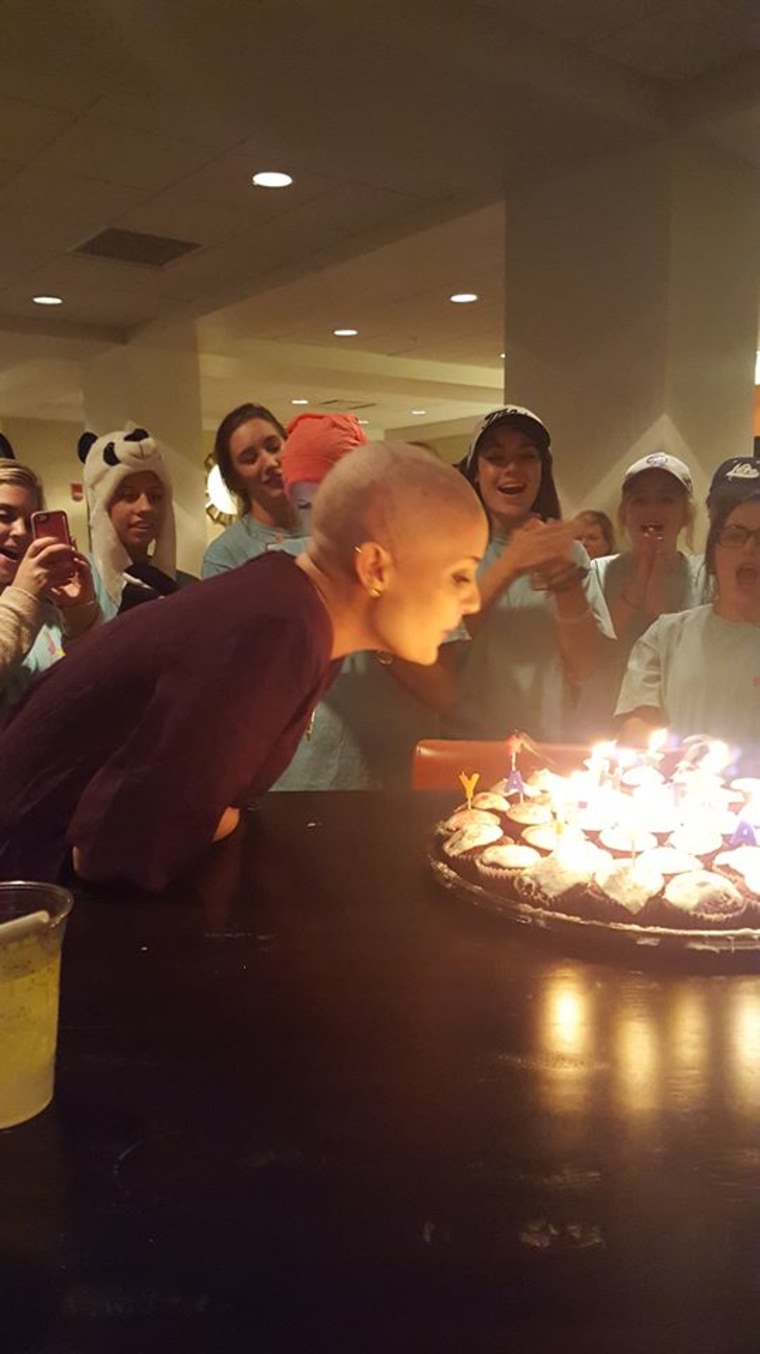 Allie and Carpenter have been friends since she was in sixth grade and he was in seventh. He's been by her side since she was first diagnosed, and asked her to the September 26 dance around the time she started radiation.
She asked him if he minded that her hair would be falling out and, of course, he didn't.
"He's just a genuine and nice guy," Allie's mom Debbi, who herself is battling breast cancer, told TODAY.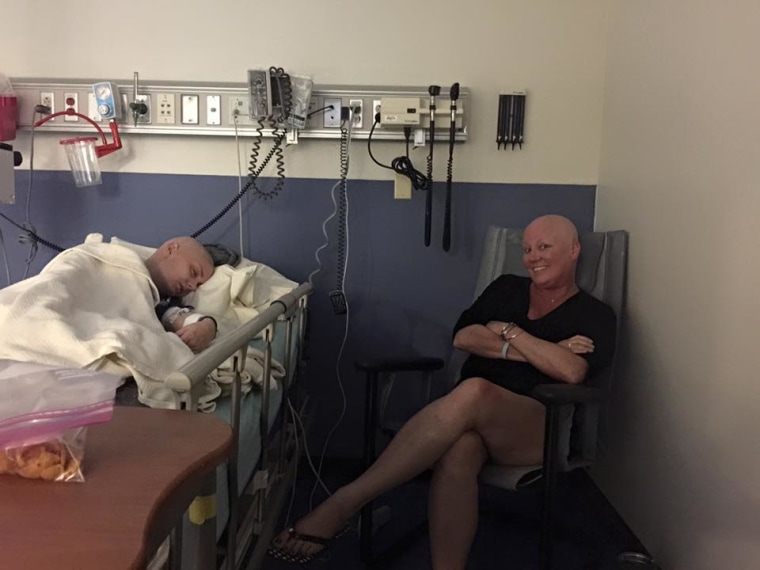 Carpenter even drove to them to the dance separately, just in case she wasn't feeling well and wanted to leave early.
They didn't, though, and had a great time hanging out with their friends.
"She was like a celebrity," Carpenter said. "Everyone wanted to talk to her."
Allie has a big group of friends on her dance team, who continue to cheer her on even when she's not dancing.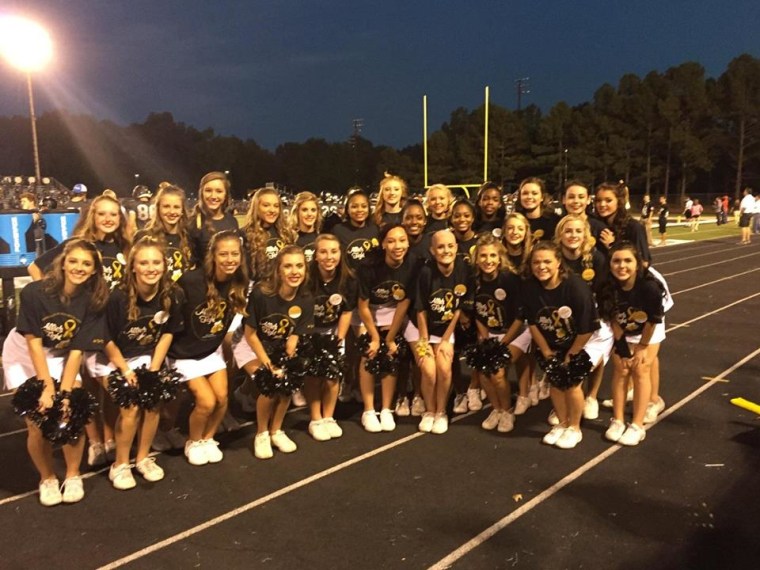 "She sits there in her uniform and watches her team dance at football games, which has been really difficult for Allie, but she's been a great sport," Debbi said.
Her battle has inspired her to pursue med school after she graduates high school.
"I've learned so much through this process and want to explore more, while hopefully helping other people," she said.