In March, Valerie Harper, the actress best known to TV fans as Rhoda Morgenstern on "Rhoda" and "The Mary Tyler Moore Show," announced on TODAY that she had been diagnosed with a rare form of cancer, and it was terminal.
But on Thursday, clips from a new interview with Meredith Vieira revealed a shocking turnaround. Based on recent tests, the 74-year-old Harper — who had been diagnosed with leptomeningeal carcinomatosis, a form of cancer that strikes the membranes surrounding the brain — may have beaten back the cancer for now.
"I'd say that we're getting pretty close to a remission," neuro-oncologist Dr. Jeremy Rudnick, Harper's physician, told her. 
"It defies the odds," he added. 
The revelation is part of an hour-long documentary about Harper's battle with cancer which airs Sept. 19 at 10 p.m. on NBC. In it, Harper discusses how she's faced the disease, using traditional chemotherapy alongside acupuncture and Chinese tea.
Despite the good news, Harper and her husband Tony Cacciotti learn she is not cured. Dr. Rudnick explained that the cancer can "develop resistance to the therapy," so that these results mean largely that Harper has bought some time before the cancer recurs, or becomes resistant to the current therapy.
Which means she's still terminal, but with a bit more life to live yet: "It's not a matter of if (the cancer becomes resistant)," said Dr. Rudnick, "it's a matter of when."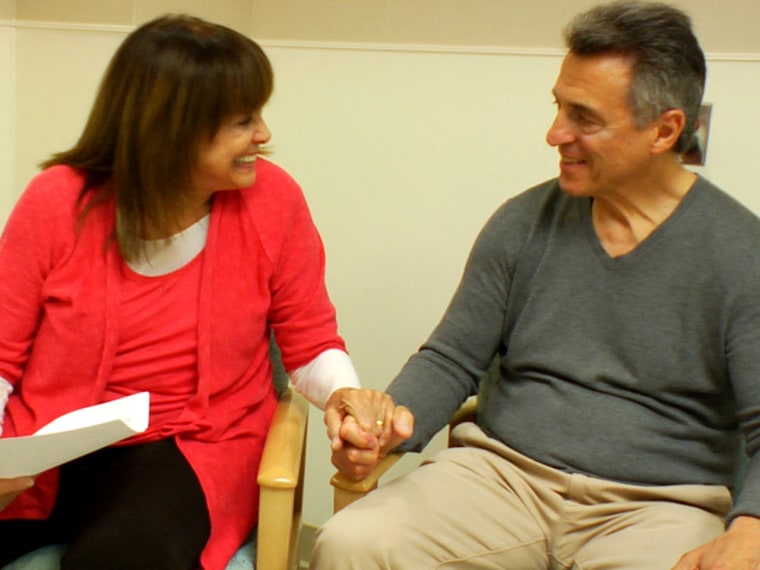 So it's a matter of managing her cancer, said Harper, who with Cacciotti notes that the gift of time is what's important here. Said Cacciotti, "Going from having three months to live, or less; we're into our sixth month, and now there's even hope beyond right now we're looking at...."
"We're looking at Christmas!" said Harper. 
Since announcing her diagnosis, Harper has kept busy, publishing a memoir ("I, Rhoda") and filming an episode of "Hot in Cleveland" with former co-star Mary Tyler Moore and other "MTM Show" cast members. (That's set to air on Sept. 4.) 
All of which signals hope for the future, however long that future may be, for Harper.
"Life is about buying time," said Dr. Rudnick in the documentary.
"Exactly," agreed Harper. "That's what I always say."