For anyone who has thought of giving up on a dream, meet Pascale Honore.
Twenty years ago, Honore was in a car accident that left her paralyzed and confined to a wheelchair. But she didn't let her injury slow her down or change her lifestyle.
"I've always been active, so I had to be active in a different way," Honore, 51, told TODAY.com "S--- happens and you get on with it. After rehab, I started to look at what I've got, [rather than] what I haven't got."
One thing Honore did have was a person who was willing to go to great lengths to help her accomplish a dream.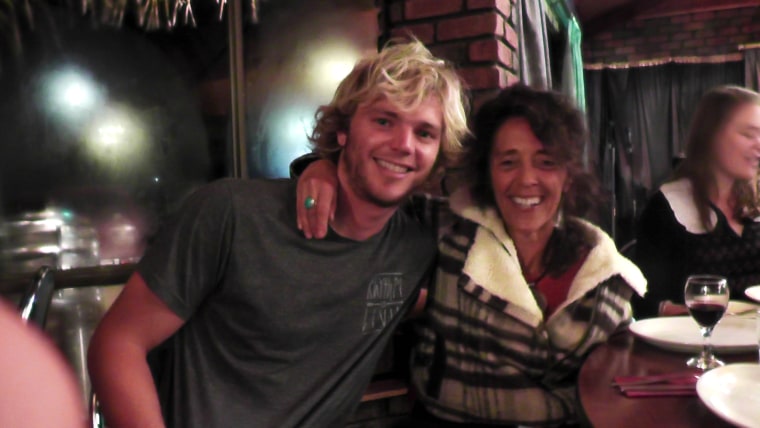 As someone with a lifelong affinity for the ocean, Honore, a French native who settled down in Australia, enjoyed watching her sons Tom and Morgan take up surfing and longed to experience what they did. Tyron Swan, a friend of her sons and a professional diver, suggested he could help.
So Swan and Honore headed to the water, bringing along "floats and life jackets and ropes" to rig something so that they could hit the waves together. It turns out the first thing they tried — duct tape — was the answer.
Swan was able to strap and secure Honore to his body with a roll of duct tape and a backpack purchased from a local K-Mart, and a surfing team was born.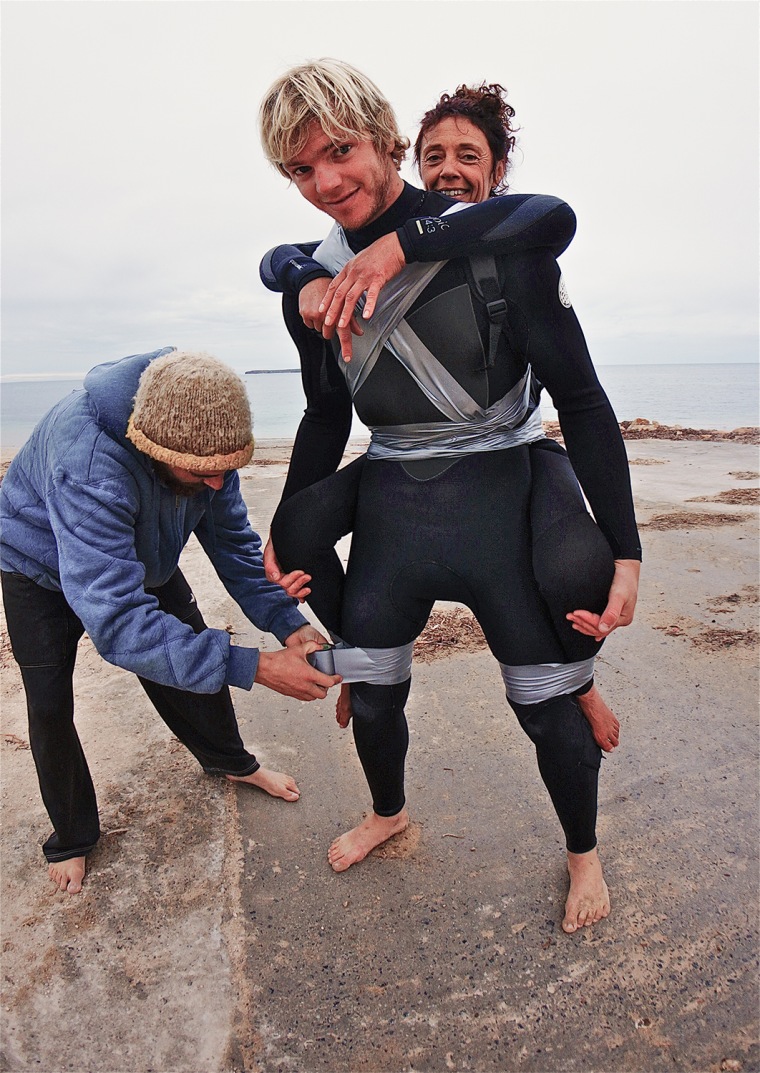 The two began their unique endeavor in December 2012, initially using a jet ski to take them out on flat water for several practice runs before successfully riding waves at a renowned local surfing spot. They have been surfing together even since, pursuing waves at various Australian beaches with the goal of one day traveling to famous international surfing destinations.  
Swan, 24, who has been a surfer since he was a teenager, said the only adjustment he had to make to surf with Honore on his back was getting used to carrying her weight.
"All my muscles had to adjust for a bit," he said. "It just takes a lot more time...You can't really keep moving around. You've got to pick one wave and go for it."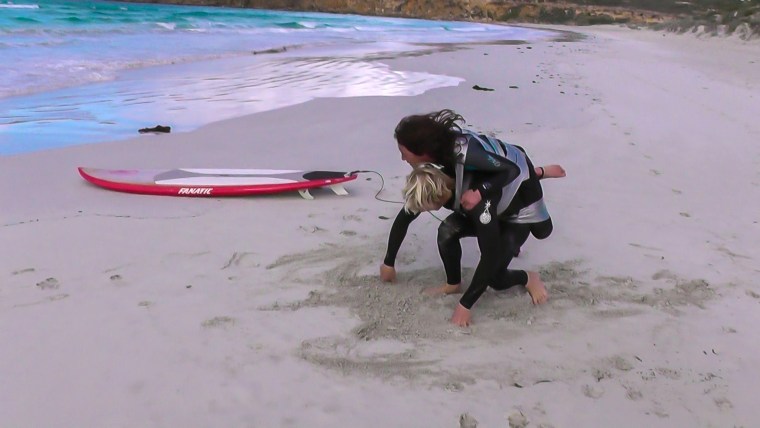 And while Swan joked that having Honore with him is "a bit like having a backseat driver," he enjoys surfing with her because, "If I get a good wave, she's experiencing the same thing I am."
For her part, Honore describes surfing with Swan as "utter freedom for me, and communion with the ocean," adding that at times it even feels like his body is her own.
"Even if I was on my feet, I would probably never surf such big waves," she said.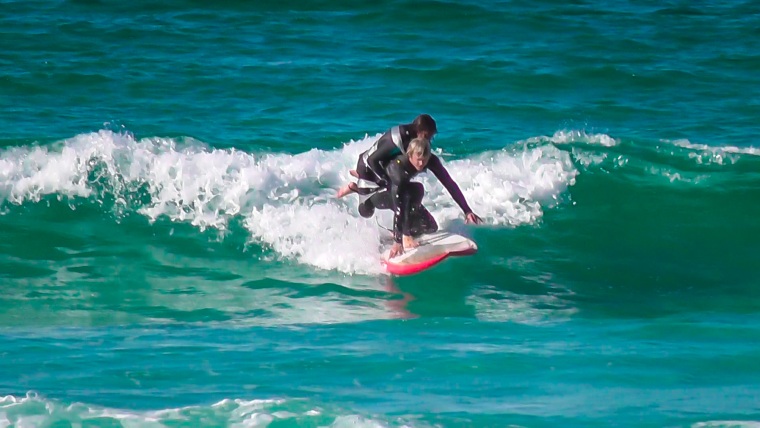 Swan and Honore have a deep bond, and Honore says it would be hard to imagine surfing with anyone else.
"He's become a good mate. I trust him, I trust his surfing. He's also aware of everything regarding my disability," she said. "I could surf with someone else, but because it was his idea...I guess that's what makes it special."

The pair's story has earned them international media attention, as well as their own 2013 short documentary film, "Duct Tape Surfing." A follow-up is currently being filmed of the two taking on bigger waves off the coast of Western Australia.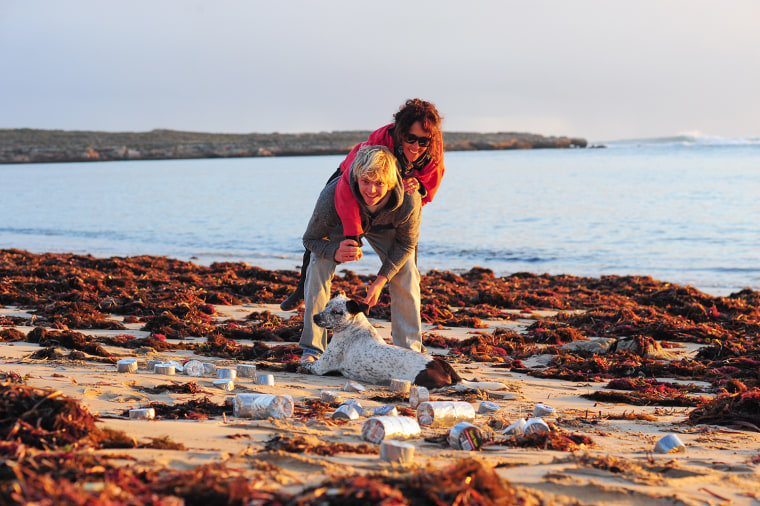 Honore said she is glad that many have been inspired by her story, and that she hopes she can serve as an example that people should "have dreams and follow them, whatever it takes."
And while others may view her as "crippled," she says the fact that she doesn't see herself that way has allowed her to have such a life-changing experience.
"The fact that I'm in a chair, which everybody sees as a big challenge, [hasn't prevented me from] doing something that some able-bodied people may never do."