On Friday, NFL Commissioner Roger Goodell addressed the controversy over how the league has handled players accused of domestic violence for the first time. But despite Goodell pledging he would "get it right," not everyone feels his promises went far enough.
Goodell vowed during the press conference in Midtown Manhattan that the league would revise its personal conduct policy. He also said that everyone in the league would take part in education sessions on domestic violence and sexual assault.
"I got it wrong in the handling of the Ray Rice matter, and I'm sorry for that," he said. "I got it wrong on a number of levels, from the process that I led, to the decision that I reached. But now I will get it right and do whatever is necessary to accomplish that."
Goodell also announced that the NFL would be forming partnerships with the National Sexual Violence Resource Center and the National Domestic Violence hotline in an effort to change how society deals with domestic violence and sexual assault.
The press conference, however, has been criticized by people on social media for lacking real, immediate, specific action. And the National Association of Women is still calling for Goodell to step down.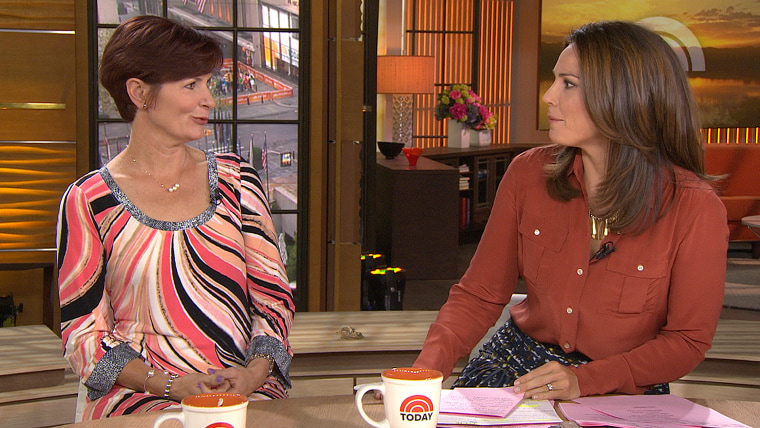 USA Today sports columnist Nancy Armour sat down with TODAY's Erica Hill to discuss Goodell's press conference.
On the depth of Goodell's press conference: "There was nothing there. There was really nothing of substance." she said. "Really, all we got was, 'We're going to try really hard and we're going to talk to a lot of experts.'"

On the fact that the league waited a week to hold a press conference: "I think part of it is just some tone deafness. The NFL is the most popular league in the country, by far. And ratings last week were at record highs," she said. "I don't think they really recognize or appreciate truly the anger and the unhappiness."

On whether Goodell stepping down would change anything: "It would maybe make some people happy in the short term," she said. "I don't necessarily know that Goodell is the whole problem, but he's the face of the problem."

On whether the NFL's reputation can stay intact after this: "If nothing else, it has started a conversation that is not going to end, which is a good thing. If the NFL doesn't get this figured out pretty soon, it's a slow drum beat, and who knows what happens in five years or 10 years or 15 years?"

Goodell said he hopes to have a new domestic violence policy in action by the Super Bowl this season, which would be February 2015.