It's in the moments of stress that our mettle is most tested, and on Tuesday the world got to see what American runner Abbey D'Agostino was made of.
WATCH this interview on NBCOlympics.com
D'Agostino, you may recall, collided with New Zealand's Nikki Hamblin, and both ended up on the ground, injured, with no chance of winning the 5,000-meter race they were running. But something inspiring happened in that moment: D'Agostino helped Hamblin up so they could at least finish the race.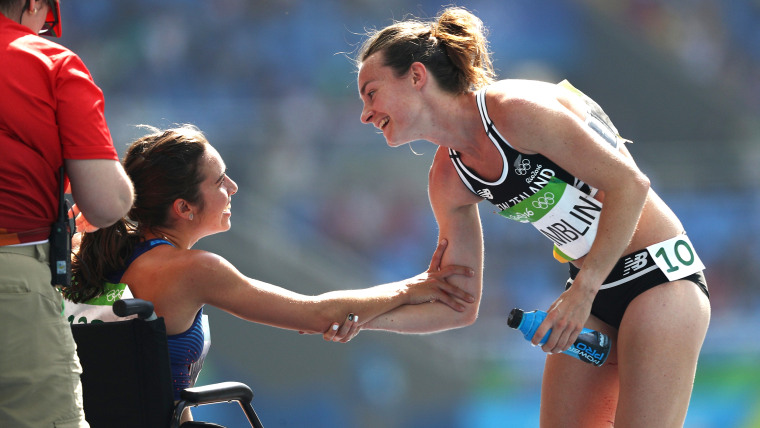 "The thing about that moment was everything happened so fast. And it's just, all I know is I got up and my first instinct was 'OK, turn around, we gotta finish this,'" D'Agostino, who hails from Topsfield, Massachusetts, told TODAY Thursday. "I don't think that was me, I think that was literally the spirit of God in me, like, 'Let's go.'"
It couldn't have been easy to get up at all, much less help another and then go on to finish the race: D'Agostino had torn her ACL (anterior cruciate ligament) during the tangle. She had to go another full mile with that injury in order to complete the run. But she had Hamblin (who later helped her back up) by her side.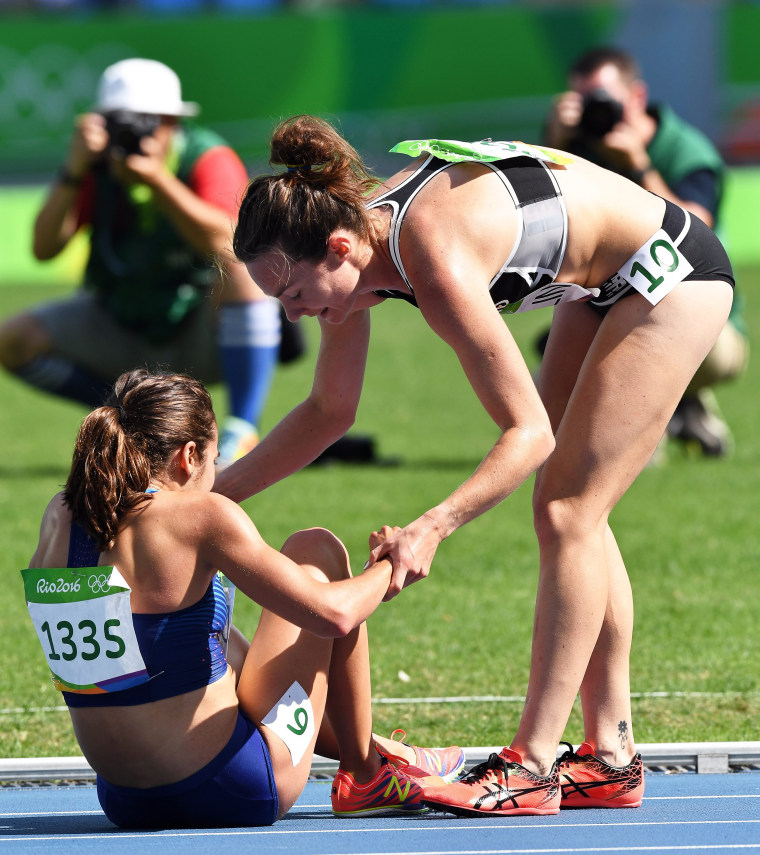 Afterward, D'Agostino said, "We just thanked each other. I think we were both speechless at the fact that we were able to share a moment like that. We both realized it was about so much more than our performance that day."
D'Agostino faces surgery when she gets home, and as she showed on TODAY, she's got a brace on her leg. But while her knee will heal, the memory will live on.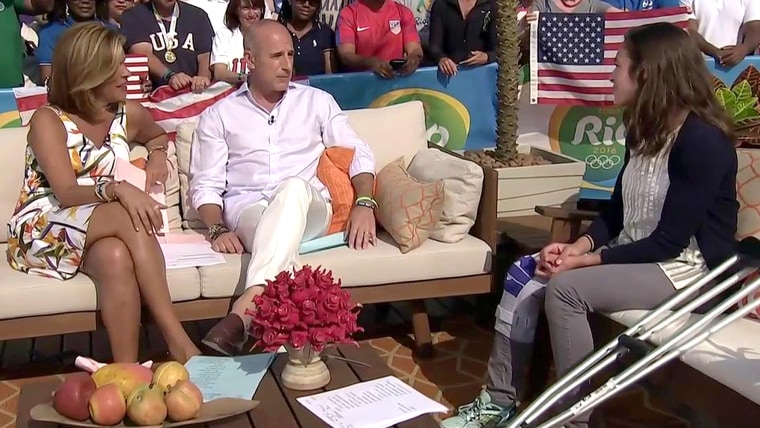 "It's encouraging that a simple act of kindness just resonates with people," she said. "We see it and we know that that's what this is about. That's what the Games is about."
Follow Randee Dawn on Twitter.