An amateur mixed martial arts fighter is accused in the death of a U.S. airman who was fatally struck outside a Florida bar.
Ross Johnson, 23, of Carterville, Illinois, has been charged with manslaughter in the death of Air Force Airman 1st Class Dayvon Larry, 31, of Malone, Florida, authorities said Tuesday.
It was not immediately clear whether Johnson had legal representation, and the area public defender did not immediately respond to a request for comment.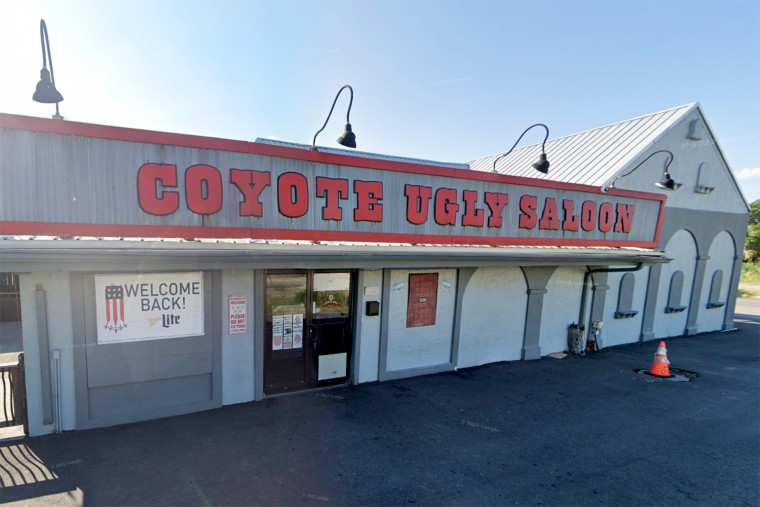 Fights broke out Sunday both outside and inside the Coyote Ugly Saloon. Larry did not participate but may have known someone involved in an argument that preceded the fights, according to an incident report from the Panama City Beach Police Department.
Larry was punched once in a parking lot near the bar, police said.
Security personnel broke up the fight outside, found Larry and called first responders, who administered CPR before they took him to a hospital, where he died, police said.
Johnson was identified as a suspect based on security video, police said. Investigators said he gave conflicting narratives about what led up to his altercation with Larry but ultimately confessed, police said in a statement.
Coyote Ugly did not respond to a request for comment.
Larry was from Malone, a small town 70 miles north of Panama City Beach, police said.
A spokesperson for Tyndall Air Force Base, Florida, confirmed an airman died Monday but did not identify the person.
Police identified Johnson as an MMA fighter.
This story originally appeared on NBCNews.com.