Editor's note: In conjunction with a TODAY broadcast segment about a former sorority member speaking out against the troubling culture she experienced, we showed an image of Kappa Kappa Gamma sorority. Kappa Kappa Gamma was not intended to be featured, and the woman who spoke out was not a member. We apologize for including an image of one of their houses in connection with the report.
The University of Louisville's Delta Zeta sorority wants you to know that they are more than what stereotypes might have you believe.
In a series of photos posted to Facebook on Jan. 27, members of the sorority pose with a cliche scrawled on one hand and a truth about themselves written on another.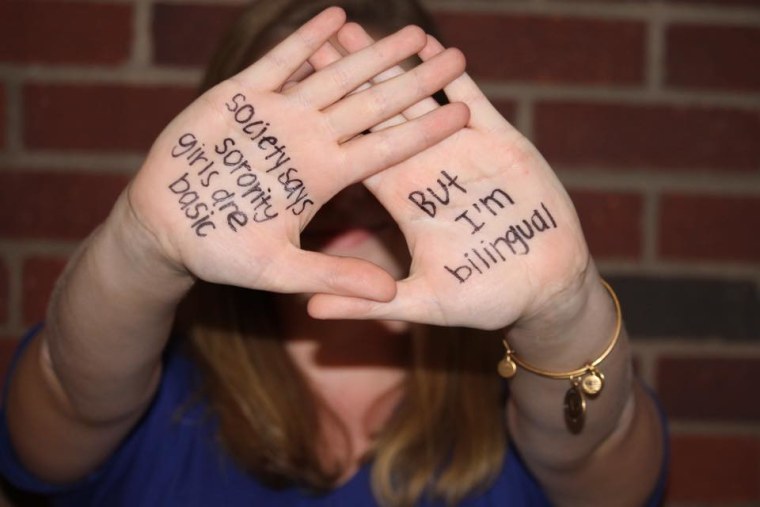 "Dumb blonde," a message on one woman's hand says.
"But I have a 4.0 GPA," counters the other.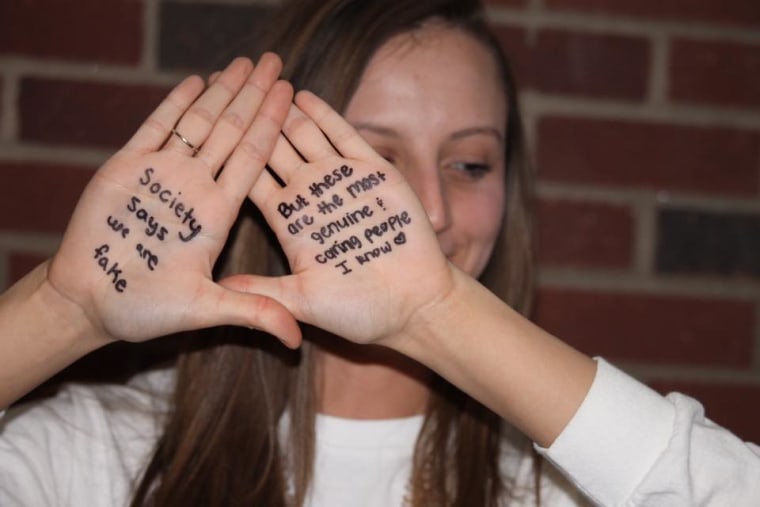 RELATED: Meet the inspiring student with Down syndrome who's changing sorority life
"Society says all I do is party," another woman wrote. "But I have 3 jobs."
The young women are not the first to attempt to overcome long-perpetuated sorority stereotypes; a sorority at Ohio University recently unveiled a similar campaign.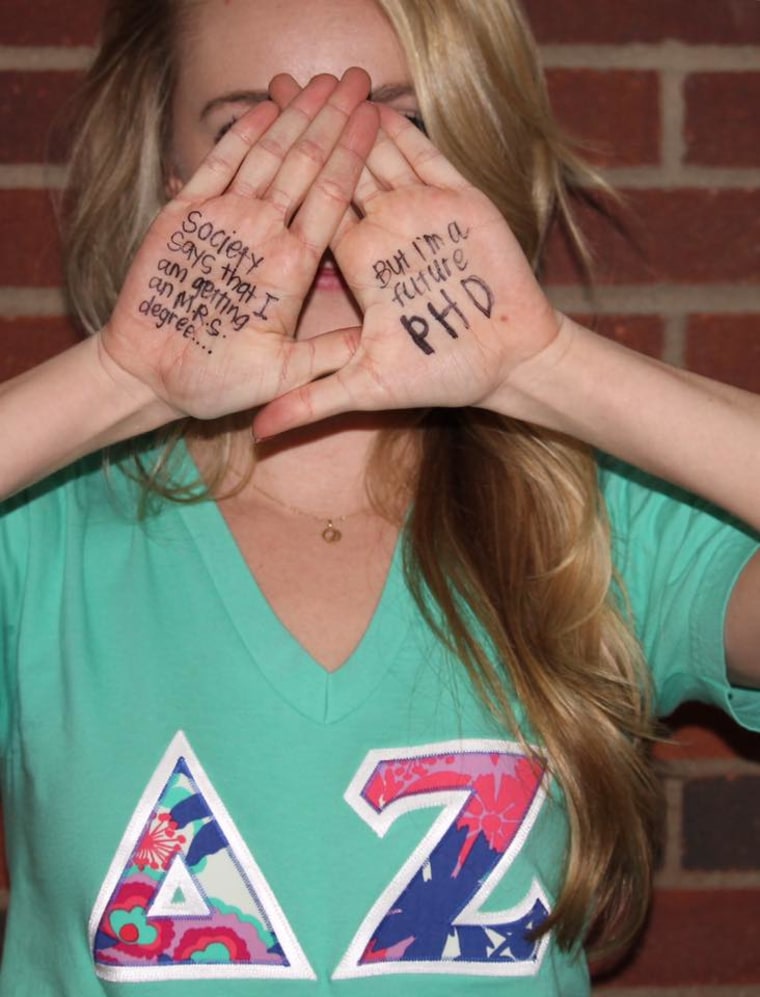 RELATED: Would you want your child to join a frat or sorority?
Sarah Stegman, the president of Louisville's Delta Zeta Beta Gamma chapter, told TODAY.com her group was inspired by others that had participated in the trending #BreaktheStereotype campaign.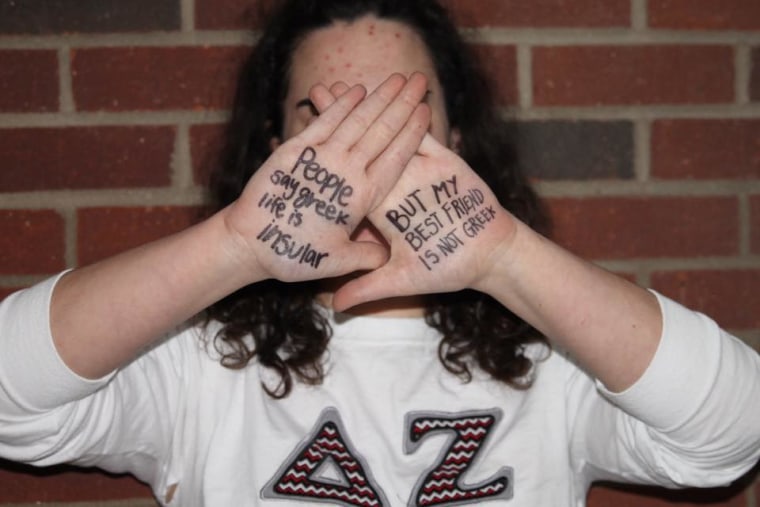 "We want people to know the reality, which is quite the opposite of the stereotype that most of society has about us," Stegman said.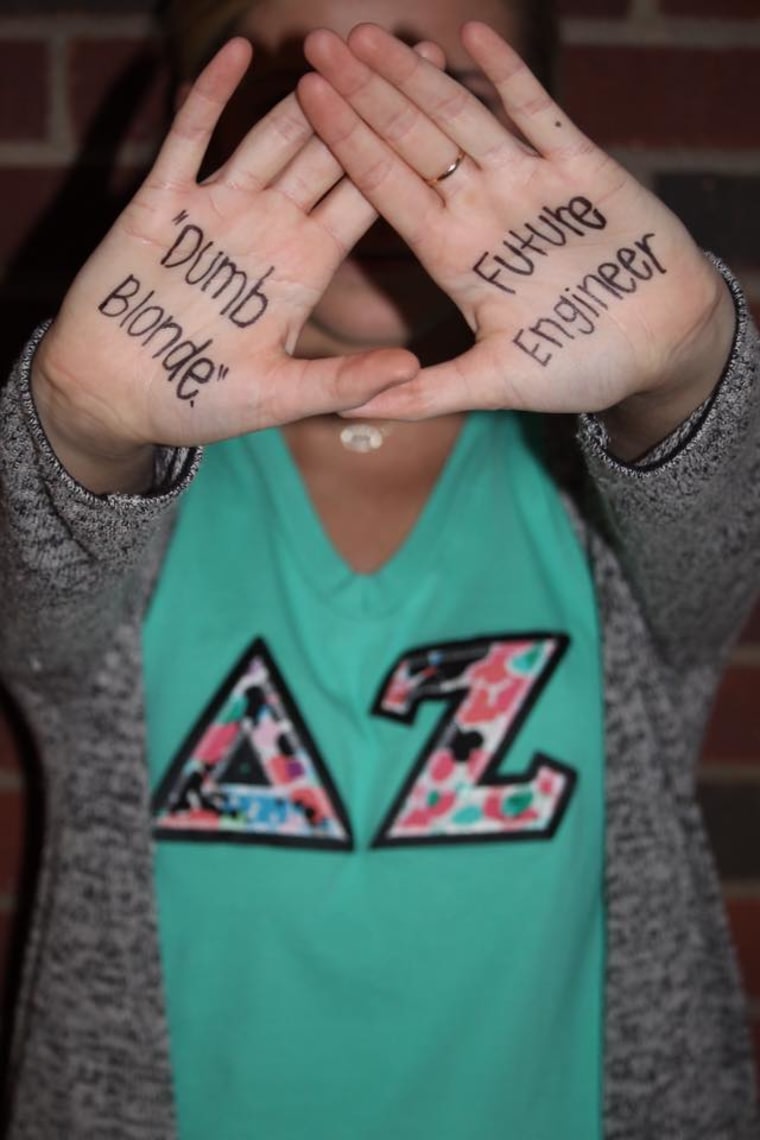 "The media often portrays sorority women, and Greek life in general, in a negative light."
In fact, the 140 Delta Zetas at Louisville, she said, were "a privilege" to know.
"[They are] the most driven, intelligent, caring, and talented people I have ever met," Stegman said, adding that many worked one or two jobs in order to pay their tuition and bills.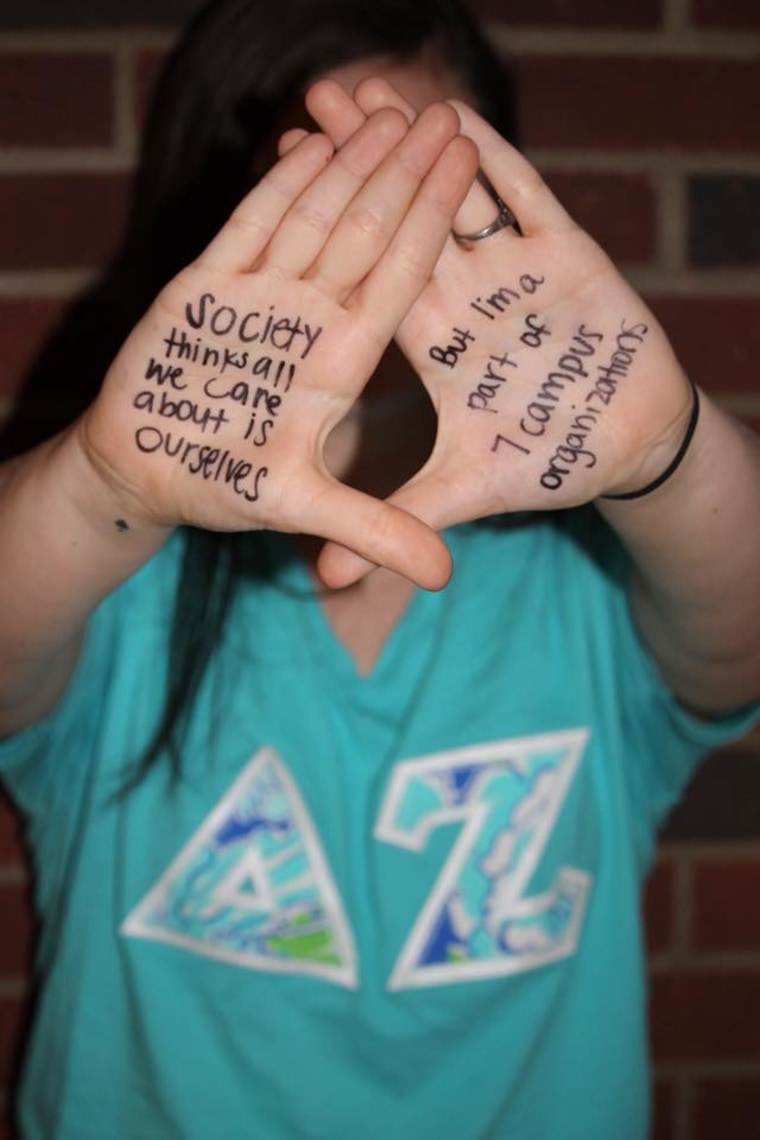 Half of the members have GPAs over 3.5, and the sisters also volunteer and are active in campus activities, she told TODAY.com.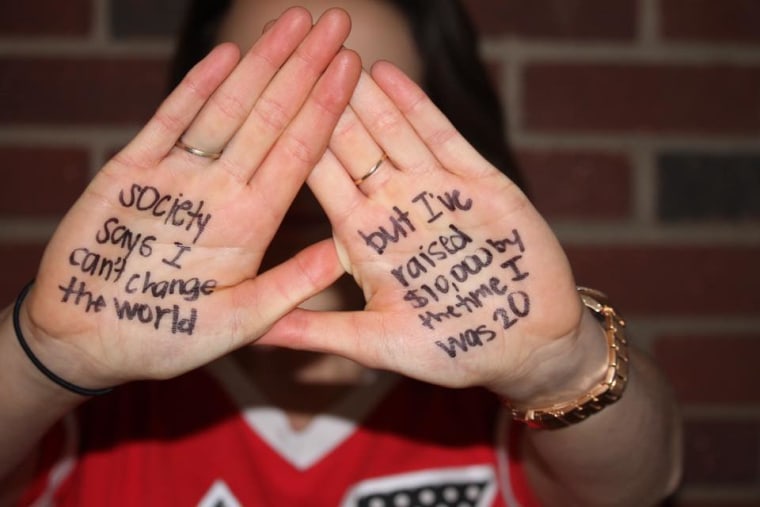 Delta Zeta hoped to get other sororities at the school involved by hosting an event during which women can pose for their own cliche-shattering pics.
Their efforts were already getting wide notice. More than 5,000 people have liked the photos on Facebook, and local WLKY.com did a story about the campaign.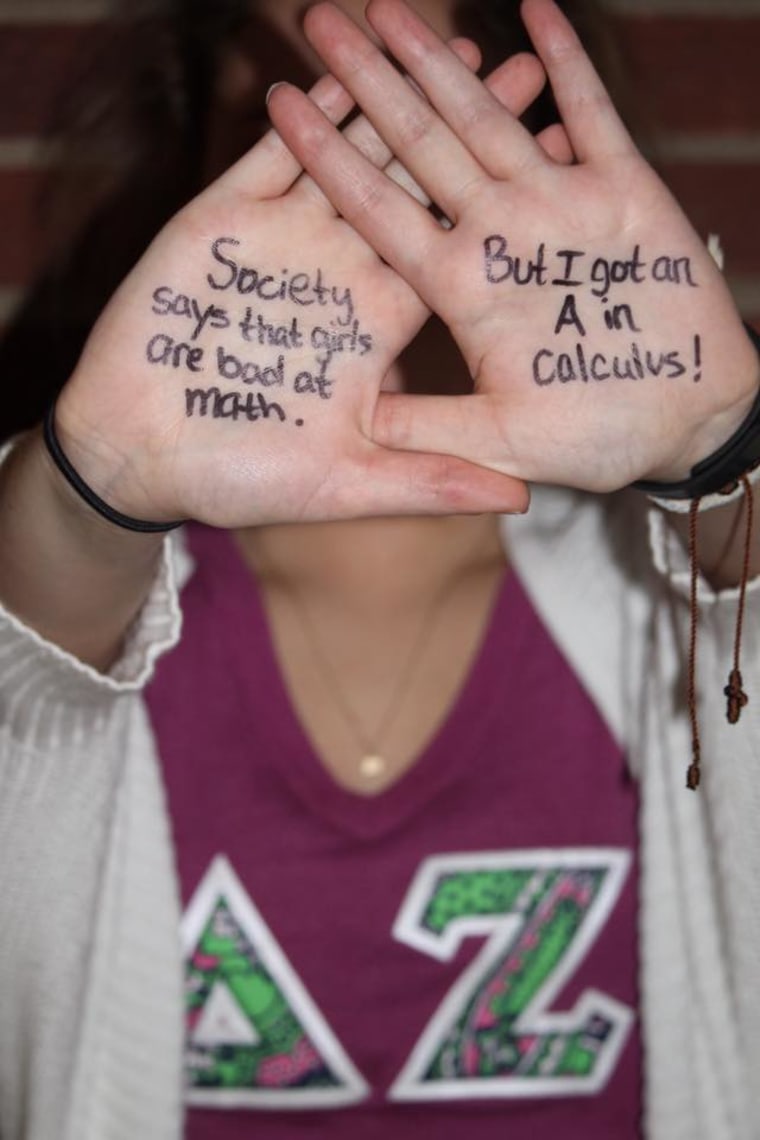 Stegman said the response has been "incredible" and that it "speaks to the truth behind the message."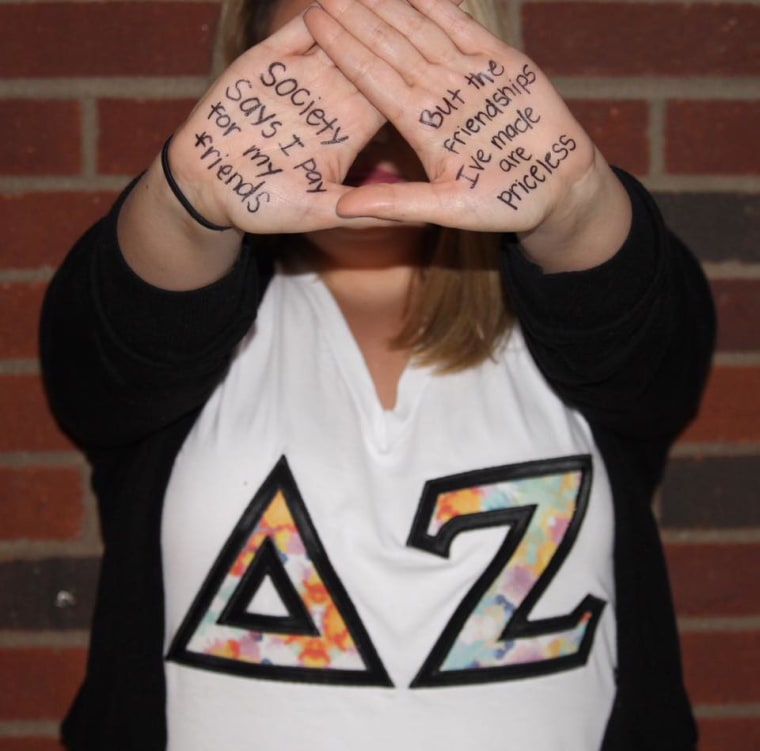 RELATED: Alabama sorority garnering controversy
"We believe that Greek life is about brotherhood and sisterhood, improving ourselves and improving the world around us."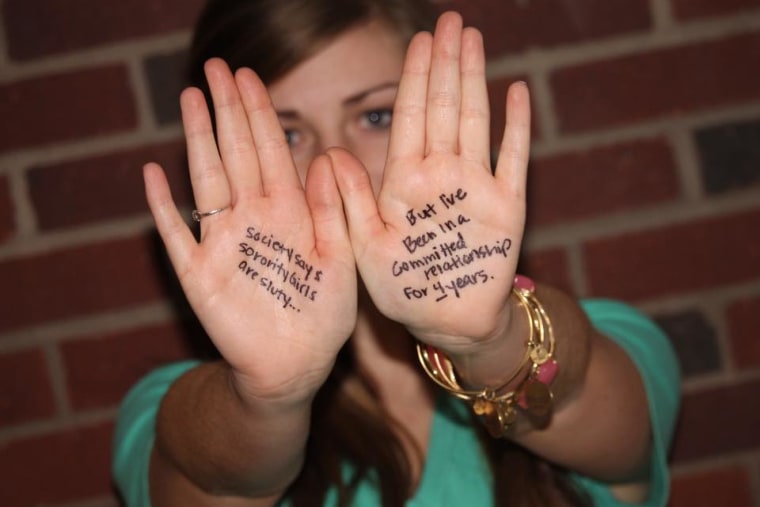 Angela B. Taylor, assistant provost for student affairs and assistant dean of students, said the Louisville administration was delighted by the sorority's creativity.
"It speaks to the intelligent and independent women at the school," she told TODAY.com.