William Watts Biggers, the co-creator of the popular "Underdog'' cartoon from the 1960s about a caped superhero and his shoeshine-boy alter ego, died at 85 on Sunday.
Biggers died at his home in Plymouth, Mass., of undisclosed causes, family friend Derek Tague told The Associated Press. Also a novelist, Biggers was part of the team that created "Underdog'' while working for New York City advertising firm Dancer Fitzgerald Sample on an assignment for General Mills to come up with television cartoons to promote its breakfast cereals.
Underdog began on NBC in 1964 and ran in syndication until 1973. It featured Shoeshine Boy, who turned into the heroic Underdog whenever his love interest, Sweet Polly Purebred, was under duress from villains like Riff Raff and Simon Bar Sinister. Underdog usually spoke in rhymes like his famous saying of "There's no need to fear; Underdog is here!"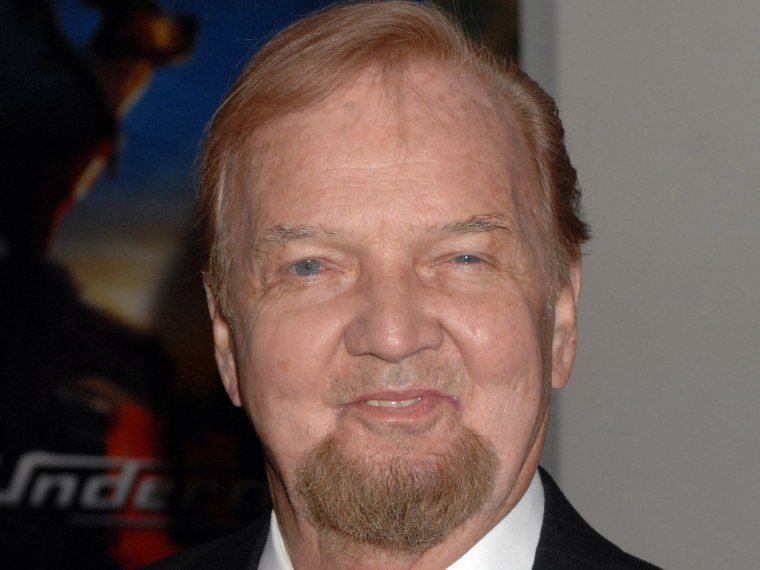 Despite finishing its television run in 1973, the character has endured into the 21st century. In 2007, a movie based on the cartoon was released. It starred "Game of Thrones'' actor Peter Dinklage.
A native of Avondale Estates, Ga., Biggers attended Emory University Law School before moving to New York City when he was 20. He started in the mailroom at DFS and worked his way up to the vice president in charge of handling the account for General Mills, DFS's biggest client. In addition to Underdog, he contributed to scripts and theme songs for lesser-known cartoons like Tooter Turtle and Go Go Gophers.
He also was a novelist, releasing the book "The Man Inside'' in 1968 and working into his 70s with the novel "Hold Back the Tide,'' which came out in 2001.
Biggers is survived by a son and a daughter. 
More from TODAY: 
Protest greets gay-marriage foe writing 'Superman' story
Stranded cruise passenger: Crew was 'amazing' in 'rough' conditions
Neil deGrasse Tyson: Russian meteorite was 'once a decade' event
Medal of Honor recipient: 'We got lucky' in Afghanistan