Buying gifts for the guys in your life isn't easy, especially if you're dealing with different personality types. Forget the tie and the sports jersey instead think outside of the box this holiday season. Here, Matt Bean, managing editor of SportsIllustrated.com shares their picks of the best presents for every guy on your list — from the guy who doesn't want to grow up to sports enthusiast.
For the guy who doesn't want to grow up
Item: Portable Ping Pong Set 
Where to buy: $40, Uncommongoods.com 
Now you can bring your favorite table top game with you .... anywhere. This portable ping pong set is perfect for when you need a quick game to stretch your legs or just have some fun. It comes in a drawstring pouch for easy travel and storage — an added bonus for sure. 
Item: Lehigh Rawlings Ultimate Sports Organizer
Where to buy: $56, Amazon.com
Organization steps up to the plate with this handy organizer that can hold up to 50 pounds worth of gear. This is a great product to help the passionate sports lover get sort out all of his gear. This organizer is made of mildew, abrasion-resistant vinyl and mesh so you don't have to worry about that stink that often comes with old gear. 

Item: Star Wars Heroes & Villains Pancake Molds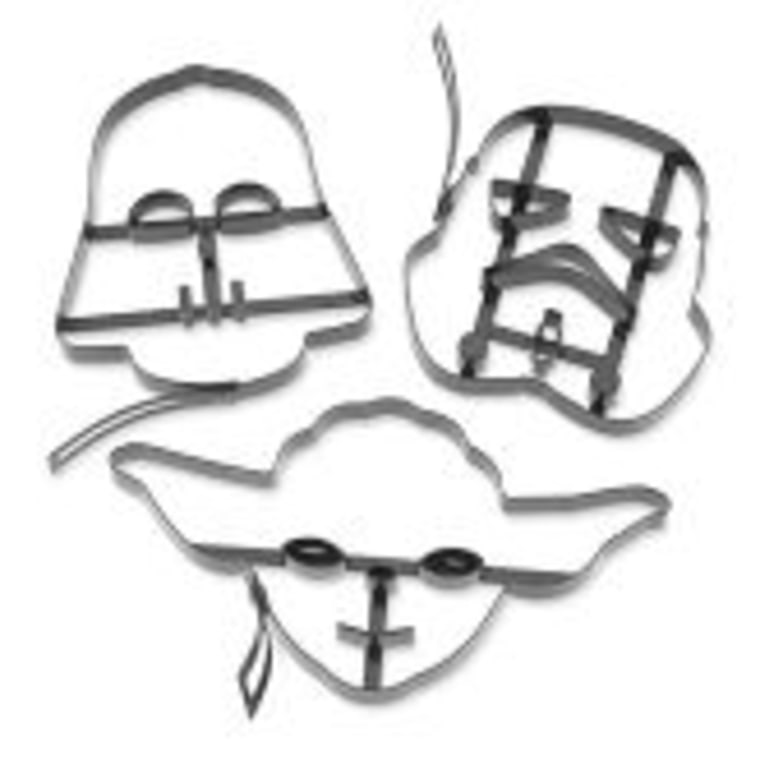 Where to buy: $8, Williams-Sonoma.com

This is a perfect way to spice up a Sunday morning pancake session. These Heroes & Villains Pancake Molds will take any man back to his Star Wars days with the help of the Yoda, Darth Vader and stormtrooper shapes. They're really easy to use and make for a breakfast that's a little bit more out of this world. 

Gift for the superfan
Item: Tailgating Box

Where to buy: $79, Fancy.com 

Ditch those old grill tools — the folks at Fancy.com have made a tailgating box that has everything you need. These cutting edge BBQ tools and accessories from innovators at Quirky will guarantee some of the best and most efficient tailgating parties of the season. All tools are versatile and easy to use, just add meat (or veggies).
Item: NFL Grill 

Where to buy: $45, DicksSportingGoods.com 

For all that time you spend at the helm of your grill you want it to look good when you're giving it a rest. This is a great product to spruce up any backyard cookout spot. Because of its Velcro closures it will keep securely in place even in the windiest of conditions. It is great for the NFL superfan!  
Build him the ultimate man-cave
Item: Bring Home the Bacon 

Where to buy: ($35-$65), Mouth.com 

Who doesn't like bacon? From bacon lollipops to bacon infused pickles these small-batch edible goodies are a great addition to anyone's favorite Sunday game day indulgence. Bring these down to the man cave and you'll be a fan favorite.  

Item: Krups Beer Tender 

Where to buy: $99, CrateandBarrel.com

No man cave is complete without some refreshments. Pour a perfectly chilled draught with this tabletop beer system designed for a five-liter Heineken mini keg. There's an LED display that shows volume and temperature settings so you can ensure you and your pals enjoy beer at the perfect temperature. 

Item: Recycled Records Book Ends

Where to buy: $40, Uncommongoods.com 

These vintage record bookends add a touch of classic music to any man cave. Stack all those old time sports books and memorabilia in between them for the perfect addition to your shelf. 

Item: Putting Laser 

Where to buy: $70, Eyelinegolf.com
This is great for any golfer out there looking to perfect his putting game. The putting laser clips on the putter shaft and fires a "plus sign" down the green to give you top notch alignment when you're setting up. Use this to practice your short game and you'll see an improvement in no time.  

Item: Lumiball LED Lighted Golf Balls

Where to buy: $25, Brookstone.com

This product is perfect for getting in that extra round while other golfers are inside during low light conditions. The Lumiball lights up for 8 minutes upon impact, so you can follow your shot with ease. Don't worry though- this is an official size and weight ball.