Aley Meyer definitely feels comforted by the hand of God.
In the corner of a recent ultrasound snapshot of her baby boy is what appears to be Jesus on a cross, and Meyer views it as divine intervention.
"I definitely feel that it's a sign from God," the 21-year-old mother-to-be told TODAY.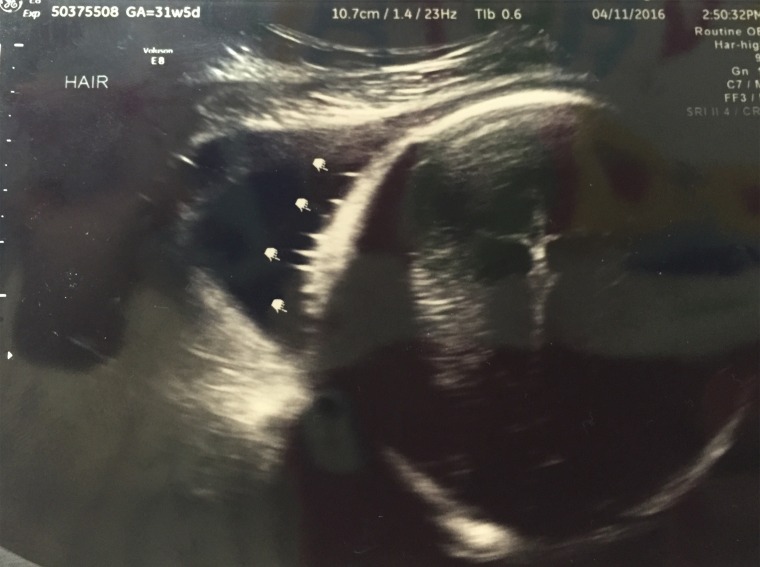 Until she saw the image, Meyer had been constantly worrying about how her baby might be reacting to the medications she has been taking for a chronic illness she has.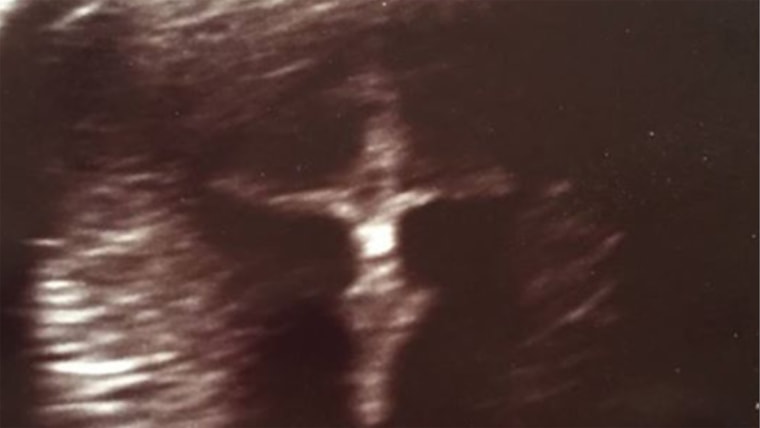 "I've been on so many medicines that are scary to be on while you're pregnant for my Crohn's disease, so I feel like this is just a sign that things are going to be completely OK with him, and it puts my mind at ease," said Meyer, who lives in Henderson, Kentucky, located on the state's border with Indiana.
RELATED Angel on board? See the ultrasound photo that made one mom a believer
The ultrasound was taken on April 11 right after Meyers unexpectedly went to the doctor because of some unusual bleeding. Everything turned out to be fine, but at her baby shower the following weekend, her best friend's mom pointed out something odd she spotted on the ultrasound photo.
"She was like, 'Come here and look at this. Do you see that?' and I said, 'Oh yeah, he's going to have a lot of hair.' And then she said, 'No, over here to the right," Meyer recalled.
RELATED: See her emotional reaction! Woman dyes her hair to reveal gender of baby
"When I looked, I was like, 'Oh my goodness.' I was kind of taken back at first. I went, 'Wow, is that really what I'm seeing?' And I just looked at it for 30 minutes straight."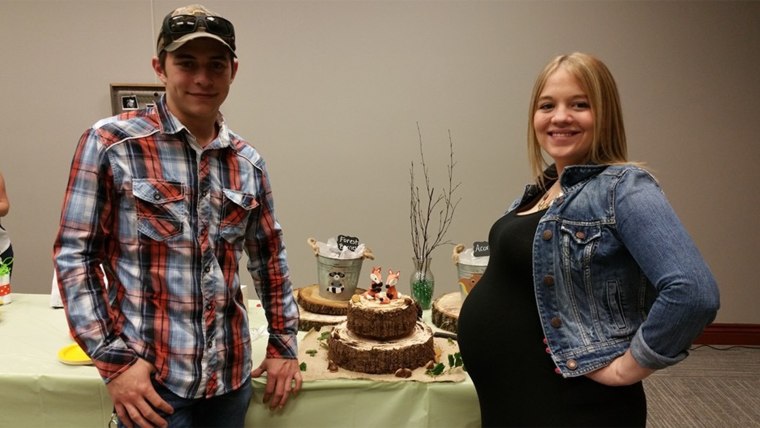 Meyer said her fiance, who also was at the baby shower, initially described the image as "creepy" — but that was until she chastised him for his word choice.
RELATED: Baby gives parents a cheerful thumbs up in ultrasound photo
"He does agree it's just amazing," she said.
Meyer said she also thought of her great-grandmother, who passed away about five years ago, when she saw the crucifix.
"I sensed she had something to do with it, too," she said.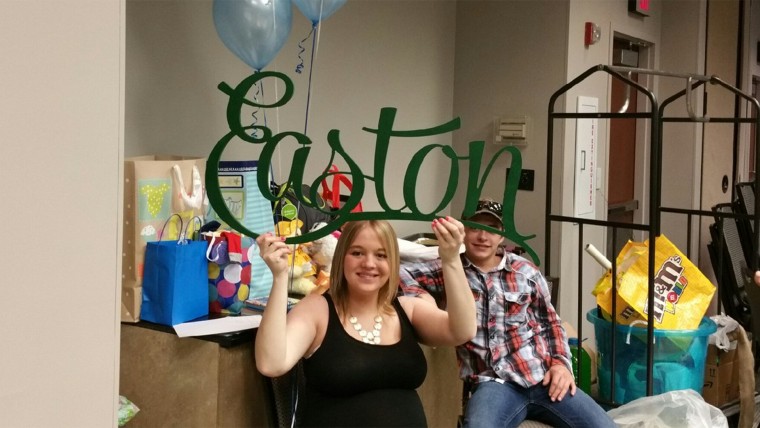 Meyer's mom said she, like her daughter, sees the image as a positive sign.
"And whether it is or it isn't, it just makes you feel better," Alecia Fulkerson said. "All the doctors have assured us the baby will be OK, but this gives you an extra bit of hope and reassurance."
Meyer's baby, who will be named Easton, is expected in early June.
Follow TODAY.com writer Eun Kyung Kim on Twitter.