One day after deadly attacks in Paris, the members of U2 paid homage to the more than 129 people killed and more than 300 wounded, bringing flowers to a memorial site in the French city.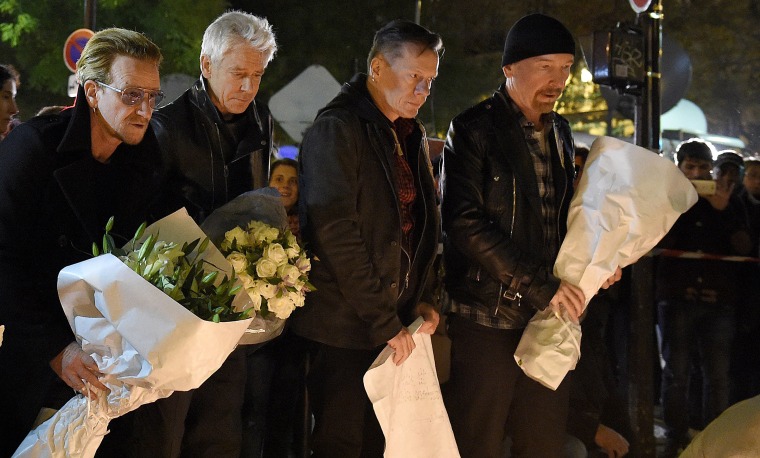 Bono, Adam Clayton, Larry Mullen Jr. and The Edge laid flowers at a makeshift memorial near the Bataclan theater, which was the scene of the deadliest point of attack on Friday. At least 89 people were killed during a Eagles of Death Metal concert at the venue.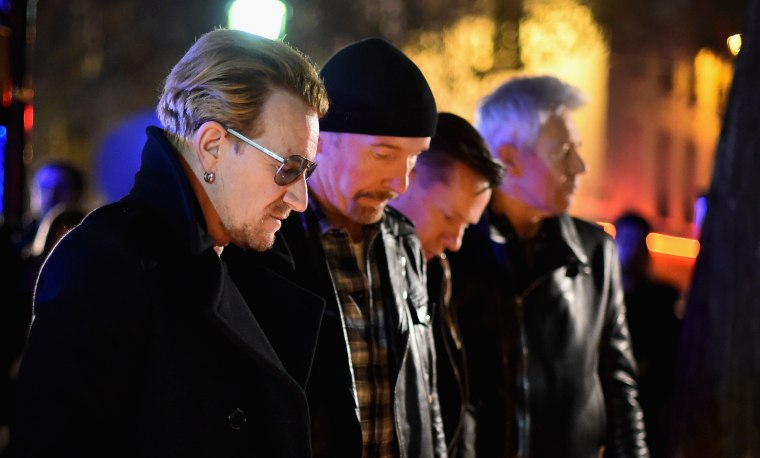 RELATED: Paris attack survivor shares harrowing details of 'unfathomable' scene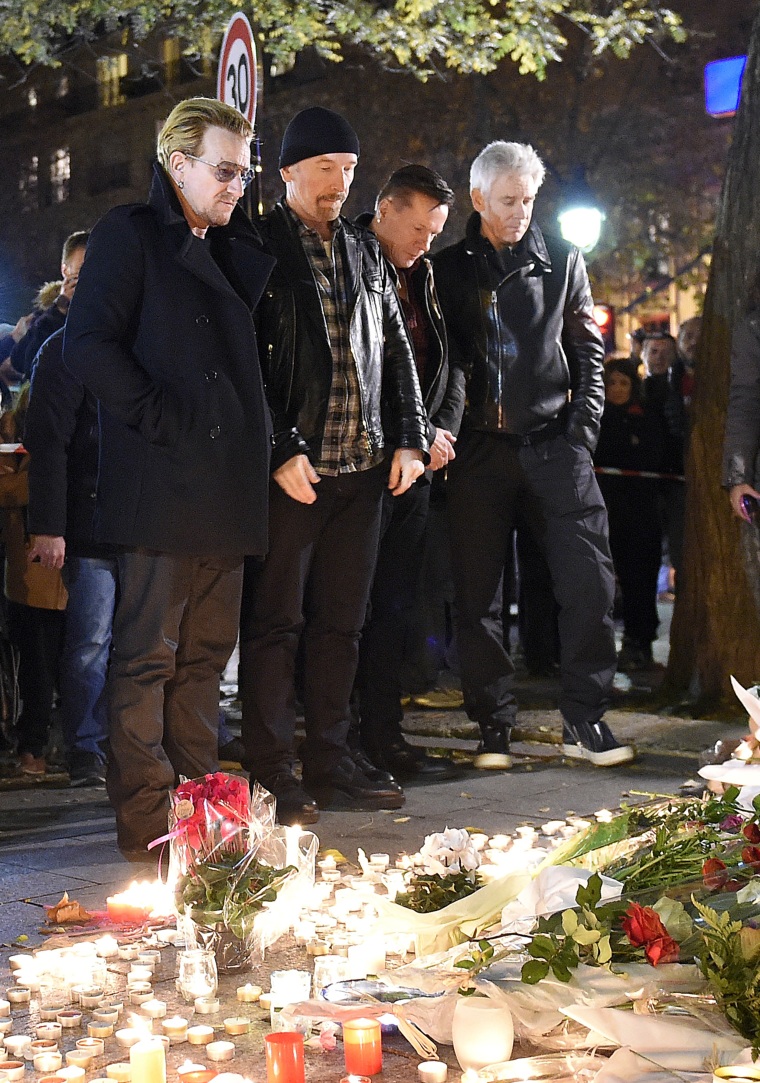 The vigil appearance comes after the band cancelled two upcoming Paris concerts that was set to be broadcast on HBO.
MORE: Watch this pianist's moving rendition of 'Imagine' outside Paris attack site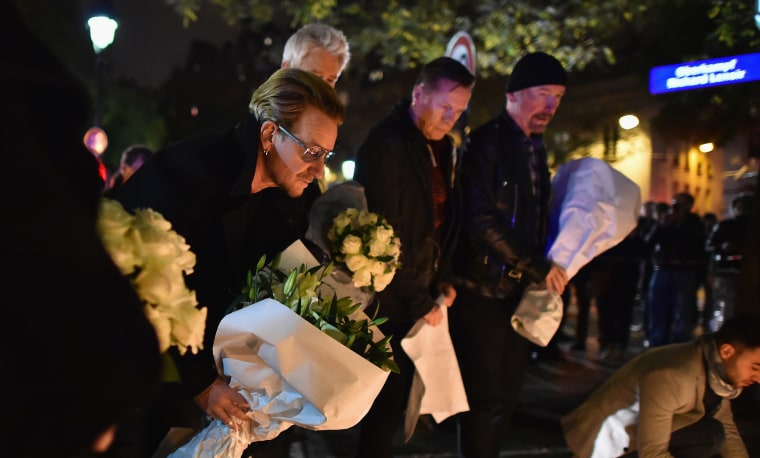 "We watched in disbelief and shock at the unfolding events in Paris and our hearts go out to all the victims and their families across the city tonight," U2 said in a statement. "We are devastated at the loss of life at the Eagles of Death Metal concert and our thoughts and prayers are with the band and their fans. And we hope and pray that all of our fans in Paris are safe."
MORE: Here's how you can help victims and survivors in Paris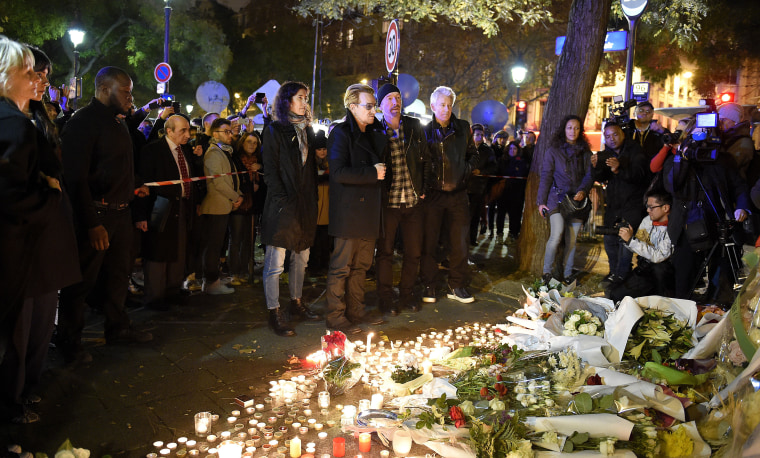 Bono reiterated the band's thoughts and prayers for those lost during an interview with RTÉ2fm radio in his native Ireland saying, "Our first thoughts at this point are with the Eagles of Death Metal fans. If you think about it, the majority of victims last night are music fans."
Similar to the people of Paris, Bono is pledging to moving forward from the tragedy and feels music can help heal.
"I think U2 has a role to play and I can't wait till we get back to Paris and play and that's what I'm feeling from the messages we're receiving from music fans is these people will not set our agenda. They will not organize our lives for us."
U2 also said in the statement that the concert will be held at "an appropriate time."