For the first time in history, the Canyon of Heroes in New York City belongs to the heroines.
The World Cup champion U.S. Women's National Team is the first women's team to ever be given a ticker-tape parade in the Canyon of Heroes in lower Manhattan, where luminaries like astronaut John Glenn, General Douglas MacArthur and champion New York sports teams like the Yankees and Rangers have been honored over the past 100 years.
Two of the team's biggest stars, goalie Hope Solo and forward Abby Wambach, geared up for all the excitement on TODAY Friday.
"It's going to be incredible,'' Solo said. "The last female who was recognized (in the Canyon of Heroes) was 50 years ago. This is an incredible, historical moment — the first women's team to ever be recognized."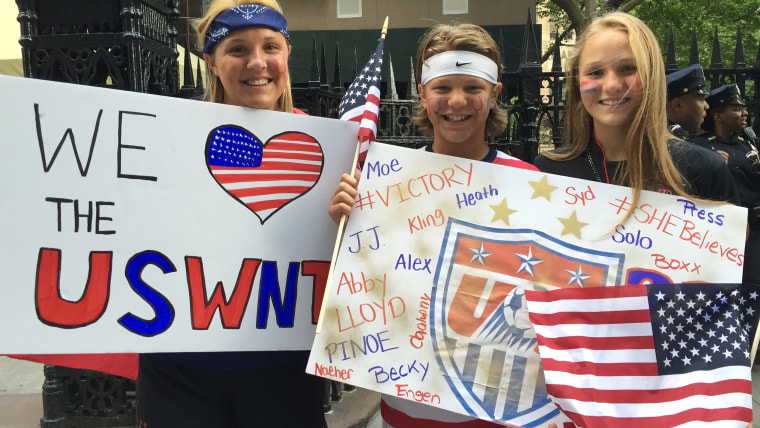 Two females have been individually recognized with ticker-tape parades in Manhattan, Gertrude Ederle in 1926 after swimming the English Channel, and Olympic figure skating gold medalist Carol Heiss Jenkins in 1960. Olympians Mary Lou Retton and Cheryl Miller were also honored after the 1984 Olympics along with their male counterparts.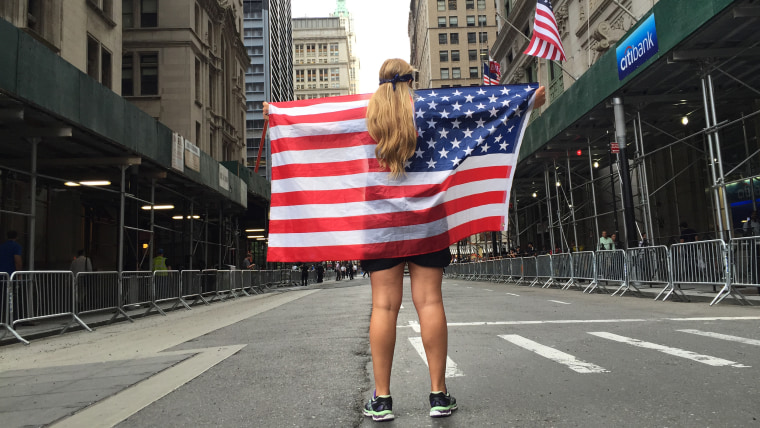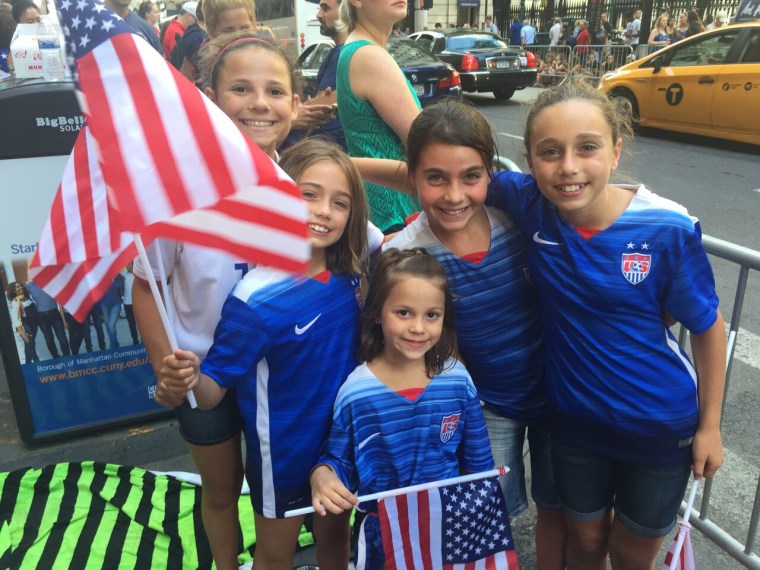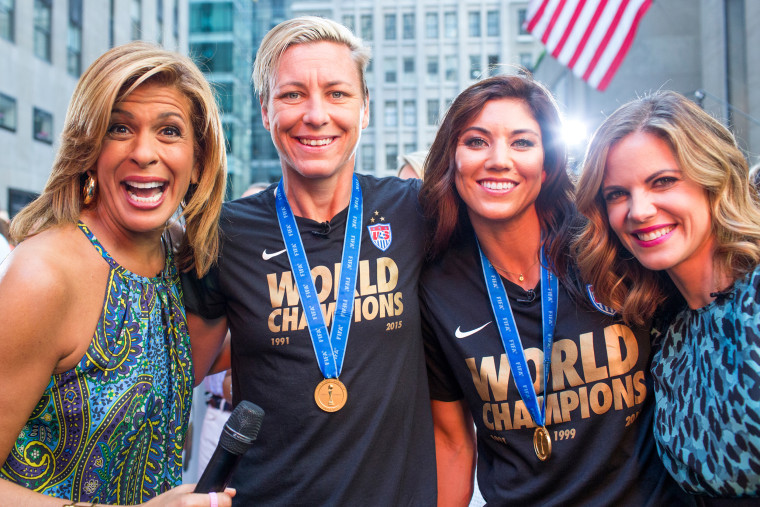 The U.S. women's soccer team is the first all-female team to receive the honor in the wake of their 5-2 win over Japan on Sunday behind Carli Lloyd's hat trick. Hundreds of thousands of fans are expected to turn out to celebrate their victory.
RELATED: Carly Lloyd: USA will 'cherish this moment' after World Cup win
Their championship win was watched by just under 23 million viewers, becoming the most-watched soccer match in U.S. history. Wambach believes the team is inspiring more than just the next generation of female athletes.
"The thing is is that we're not just affecting young girls any more,'' Wambach said. "We're affecting young boys, hopefully inspiring themselves to be anything that they want to be. Just if you have a dream, go after it with all your heart. Our dream has come true, and I promise you that if you do it to the best of your ability, yours will, too."