Two South Carolina television journalists covering severe storm conditions were killed when a tree crushed their news vehicle.
Mike McCormick, an anchor with NBC affiliate WYFF News 4, and Aaron Smeltzer, a photojournalist with the station, were traveling Monday afternoon on a highway near Tryon, North Carolina, when their van was struck by a tree that had loosened from ground saturated by recent rains.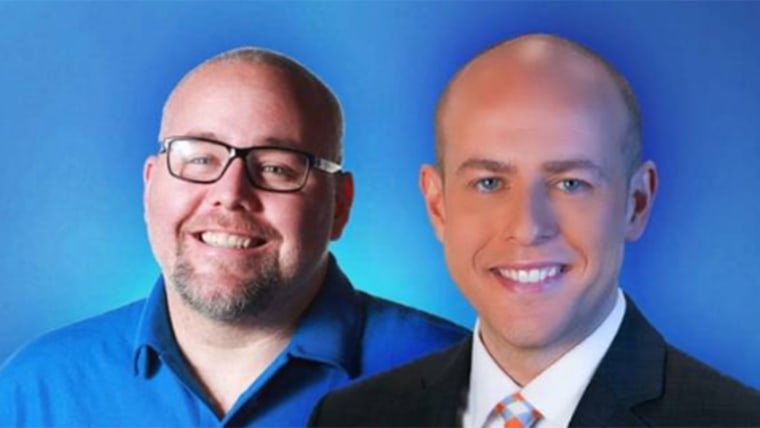 The weather was part of the fringes of subtropical storm Alberto, which made landfall on Florida's Panhandle on Monday.
"It is a freak of nature," Tryon Fire Department Chief Geoff Tennant told WYFF about the accident. "You know it's going to happen, or you can predict that it may happen, you don't know when."
Tennant said the accident happened shortly after he had wrapped an interview with McCormick.
"We had talked a little bit about how he wanted us to stay safe and how we wanted him to stay safe," he said. "Then of course, 10 or 15 minutes later we get the call and it was him, and his photographer."
McCormick had worked for WYFF since 2007. Smeltzer had worked in the region for more than a decade, and joined the station earlier this year.
"All of us at WYFF News 4 are grieving," the station said in a statement. "We are a family and we thank you, our extended family, for your comfort as we mourn and as we seek to comfort the families of Mike and Aaron."
McCormick, a University of Miami graduate, joined the station as a reporter. He also started anchoring its Sunday evening newscasts in 2014.
Smeltzer joined station in February of this year, and the Virginia native had worked in the Greenville area for more than 10 years.