The White House's Thanksgiving festivities would not be complete without the annual Presidential Turkey Pardon, and President Obama did the honors on Wednesday to keep some special birds — and a centuries-old tradition — alive.
Just a day before Americans across the country sit down to celebrate Thanksgiving with turkey dinners, Obama was on hand to reveal the turkeys whose lives would be spared. He also rolled out an array of his signature dad jokes, such as, "Time flies, even if turkeys don't."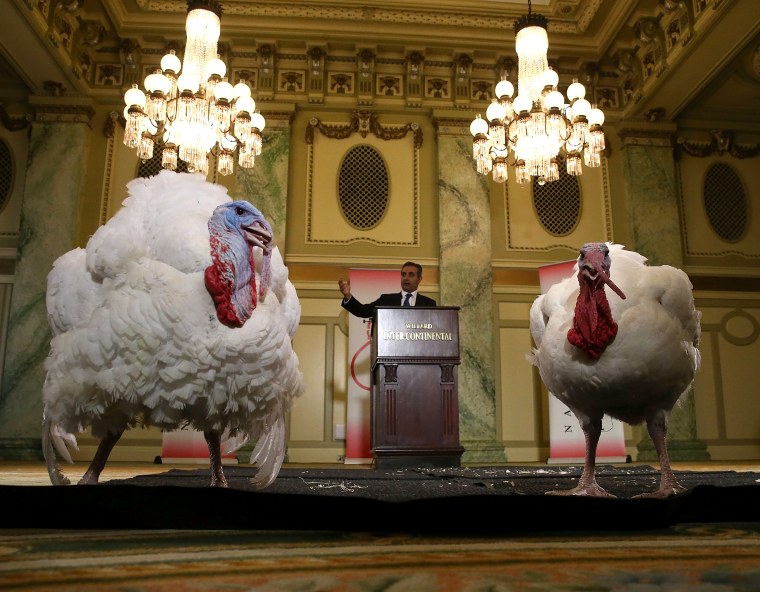 As is tradition, the president was accompanied by his daughters, Malia and Sasha, for the occasion.
"They do this solely because it makes me feel good, not because they actually think this is something I should be doing, and as you get older you appreciate when your kids just indulge you like this and I am grateful for this," Obama said.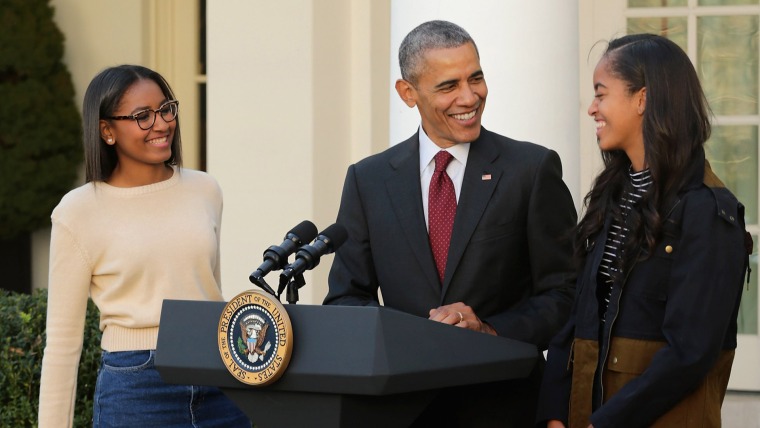 This year, there were two turkeys up for the title of the National Thanksgiving Turkey, and Americans were able to vote on Twitter for which bird should be crowned the winner. While there could only be one winner, both turkeys were pardoned by the president, though only one got the privilege of gracing his presence.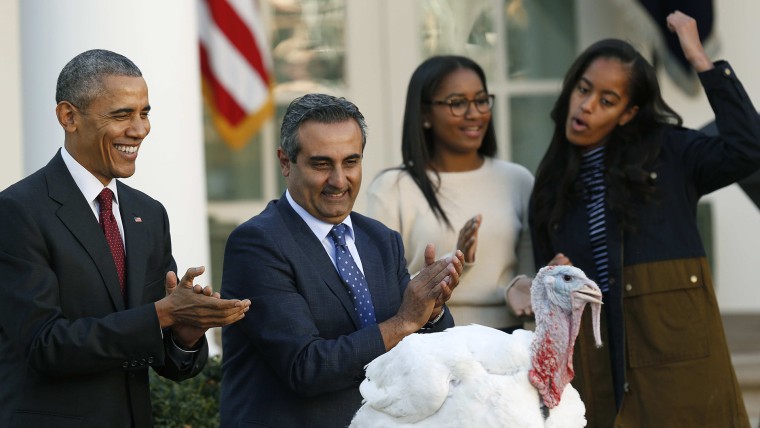 "America is a country of second chances and this turkey has earned his spot to live a second chance," Obama said.
The turkeys were dubbed "Honest" and "Abe" by schoolchildren in California. The Twitter contest was a close race, but Abe came out on top with 55 percent of the vote.
RELATED: No Thanksgiving Mac and Cheese: Obama pardons turkeys in annual ritual
"He is TOTUS. The turkey of the United States," said President Obama, as he crowned Abe the official National Thanksgiving Turkey and pardon winner.
While the two 18-week turkeys are both originally from California's Central Valley, they will not be returning to the Golden State, but rather will be spending the rest of their lives on a farm in Virginia.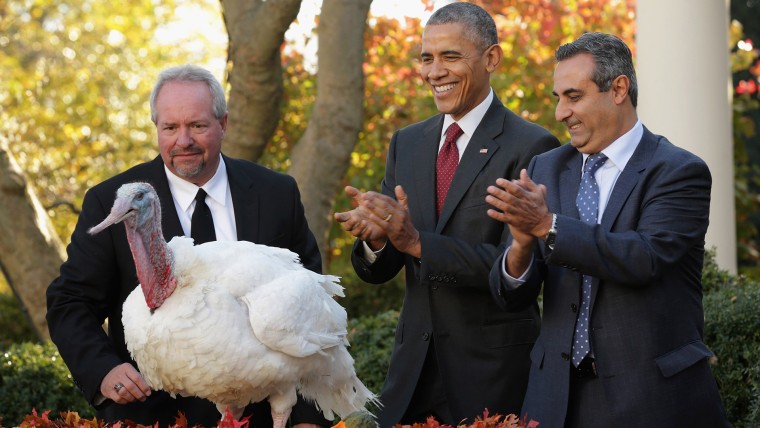 While Obama candidly admitted he agreed with those who think the annual event is a little ridiculous, he did close out the ceremony on a more serious note as he wished everyone a Happy Thanksgiving.
"We go through challenging times, so often the news of the day can make folks discouraged," the president said, "but the fact is that we live in the greatest country on earth and we are blessed in so many ways."