The Florida teenager who stabbed a 13-year-old cheerleader 114 times in 2021 was sentenced to life in prison on Friday, March 24.
Aiden Fucci, 16, pleaded guilty earlier this year to stabbing and killing Tristyn Bailey, 13. Florida Circuit Court Judge R. Lee Smith handed down the sentence, which he said is eligible for review by a judge in 25 years due to Fucci's age.
"This crime had no motive," Smith said prior to sentencing Fucci. "This was not done out of greed, it was not done in retaliation, retribution or revenge, it was not a crime of passion ... There was no reason — there was no purpose."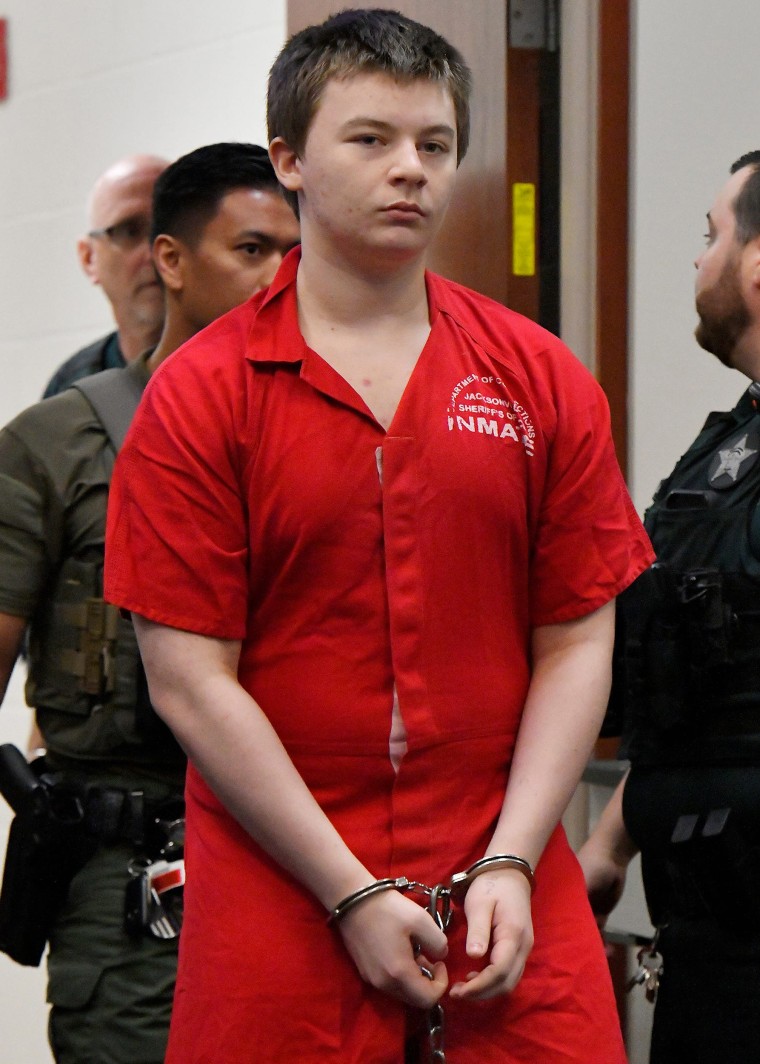 Forest Bailey, Tristyn's father, spoke on behalf of the Bailey family after the sentence was announced.
"Tristyn, I wanted to let you know we are so extremely proud of the person that you were in your time time here," he said. "We have seen that when you went out into the world, you gave it your very best."
"You should be proud of the friend that you were, the teammate that you were and what you left behind and the people that knew you that we trust will go forward and continue to make the world a better place," he continued.
Bailey was found dead in a wooded area outside of Jacksonville, Florida, on May 9, 2021. Video surveillance footage showed her walking with a subject wearing a light-colored sweatshirt and Nike shorts around 1:15 a.m., according to an arrest report.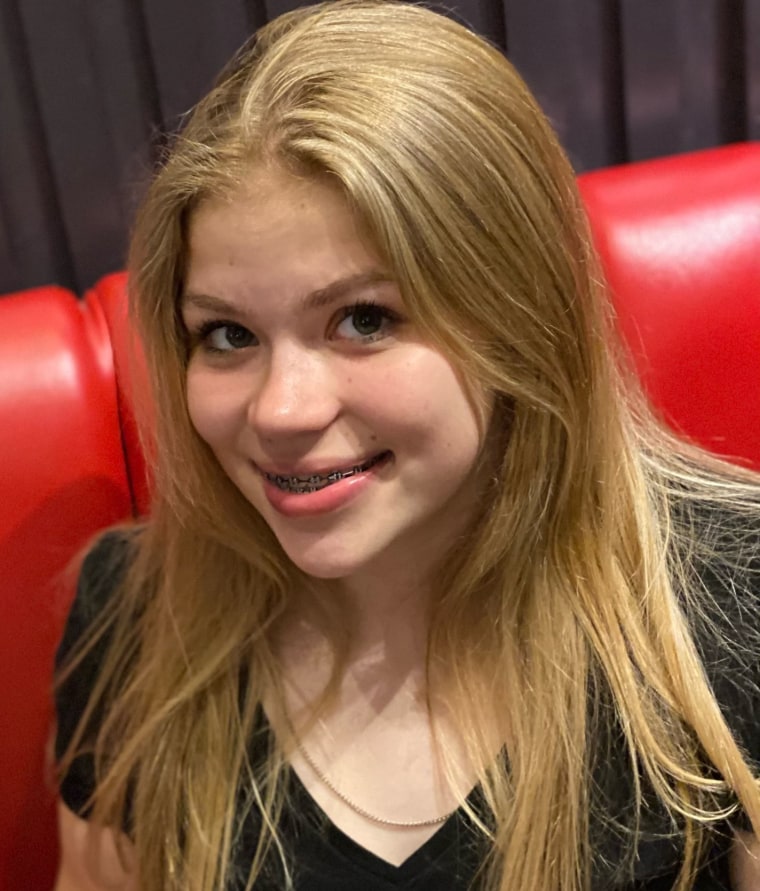 Fucci told investigators he got into an argument with Bailey and pushed her to the ground, striking her head, after they left a friend's house, the report said.
Investigators executed a search warrant at Fucci's home and found clothing that matched video surveillance footage from the night of the attack, according to an arrest report. Some of the clothing items tested positive for blood, the report said.
When Fucci was still considered a witness, he took a photo in the back of a police car holding up a peace sign, which he posted on social media with the caption, "Hey guys has anybody seen Tristyn lately," according to the St. Johns County Sheriff's Department.
Fucci was indicted on a first-degree murder charge on May 27, and would be tried as an adult, according to court documents. State Attorney R.J. Larizza said the number of stab wounds supported the charge, and showed the attack was premeditated.
Tristyn's father said there were "no words" to describe what his daughter meant to his family, before thanking the judge for Fucci's sentence.
"We are very appreciative of this outcome and felt that it is the right verdict considering how heinous the crime is and Aiden's behavior around it."
Members of Tristyn's family provided emotional victim impact statements prior to Fucci's sentencing. Tristyn's sister, Alexis Bailey, dropped 114 teal glass beads into a jar, one by one, to represent the number of times her sister was stabbed.
"Aiden Fucci didn't just take Tristyn's life that day, he took everything from us," she said.
She said she and another one of Tristyn's sisters, Brittney Bailey Russell, suffer from post-traumatic stress disorder from their sister's murder.
"Agony isn't painful enough. Shattered to the core doesn't crumble like how I feel. Infuriated doesn't even come close to touching the amount of rage I find myself trapped in," Russell said. "And let me tell you, justice is just a word for comfort. It doesn't bring her back."
Fucci has 30 days to appeal his sentence, Smith said.