Two families, linked by the tragedy of losing a child, met as the newer set of grieving parents prepared to say goodbye to their son.
"We couldn't understand it then. We still don't understand it now. Why our son was taken away from us," said the father of Trayvon Martin, the unarmed Florida teen fatally shot two years ago by neighborhood watch volunteer George Zimmerman. "There's no certain way that you prepare to bury your child."
Tracy Martin and Trayvon's mother, Sybrina Fulton, met with the parents of Michael Brown ahead of Monday's burial for the 18-year-old Missouri boy, who was gunned down by a suburban St. Louis police officer two weeks ago. The deaths of both young men sparked heated protests and national conversations about race.
"No, it doesn't get any easier, but what we have done is found ways to divert the negative energy into something positive," Fulton told NBC's Craig Melvin in an exclusive interview.

Brown's parents had a private moment with their child at a funeral home viewing Sunday afternoon.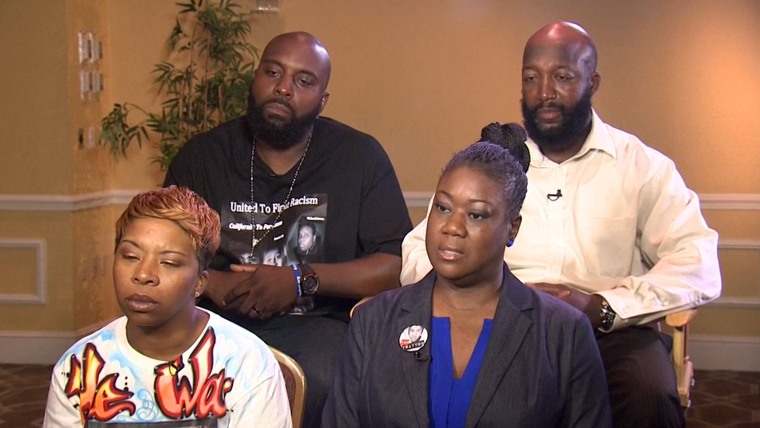 "I looked at him. I talked to him. I touched him," said Lesley McSpadden, who thinks her toughest moment will come at the end of Monday's service.
"Walking away from that casket," she said.
Michael Brown, Sr., said he continues to miss his talks with his son.
"We used to talk every day and not having a conversation with my son, it really bothers me," he said. "Even seeing how he feels. What's going on this day and seeing him in a casket today made it a reality."