Thanks to some kindhearted neighbors, Santa came early for one little boy who may be nearing the end of his battle with cancer.
Evan Leversage got to see the entire town of St. George, Ontario, lit up for Christmas just for him while driving around with his family last month.
The 7-year-old boy has had brain cancer since he was 2, and, at the end of September, his mom, Nicole Wellwood, received news from his doctor that he wasn't going to make it much longer.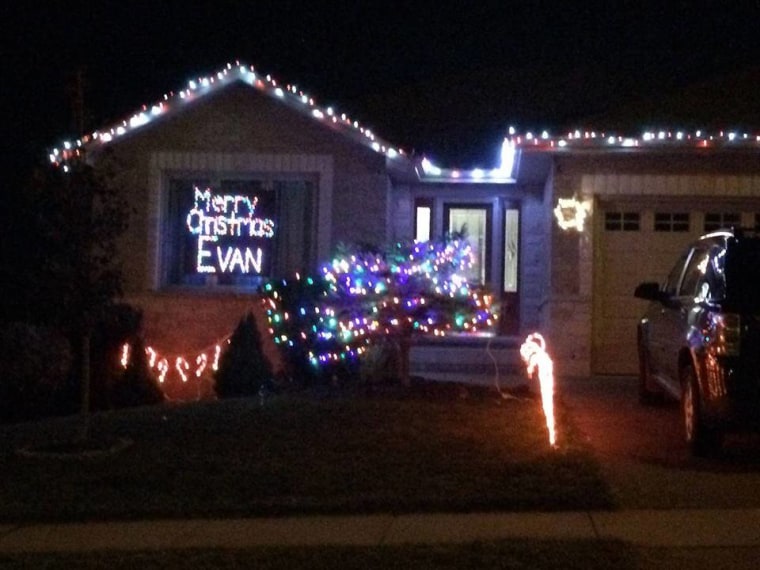 "We've been blessed with a special Christmas year after year," Nicole told TODAY.com. "I wanted to make sure Evan got to experience the joy that the season brings, even if that meant moving Christmas up to October."
RELATED: Mom's heartwarming letter to doctor who operated on her son goes viral
Nicole contacted the rest of the family with her plan to have an early Christmas dinner, but her cousin, Shelly Wellwood, decided to take it one step further.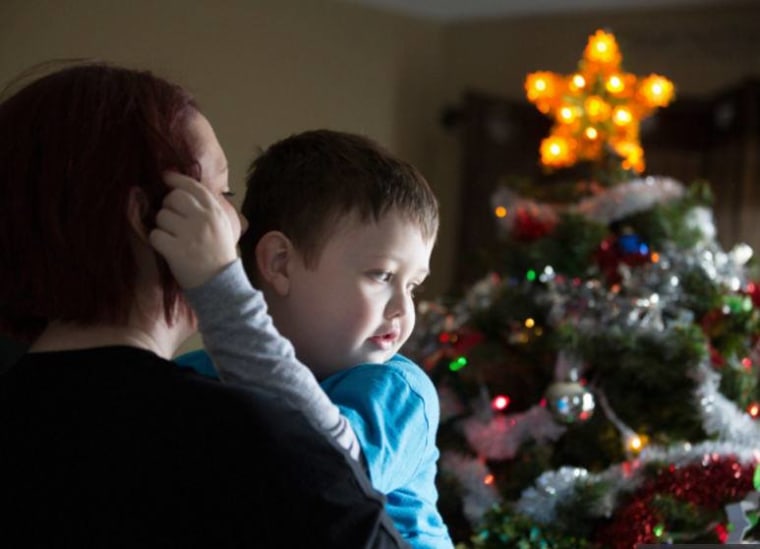 "I knew Evan was going to have an indoor Christmas celebration, but I wanted him to also feel like it was Christmas outside," Shelly told TODAY.com. "So I made flyers and handed them out to local businesses to see if they'd consider putting their lights up early."
RELATED: Football player hailed for random act of kindness for little girl he didn't know
After local florist Brandy King from La Petite Fleur, posted the flyer to Facebook and got a big response, she organized a get-together on Oct. 18 to help hang lights and decorations around St. George.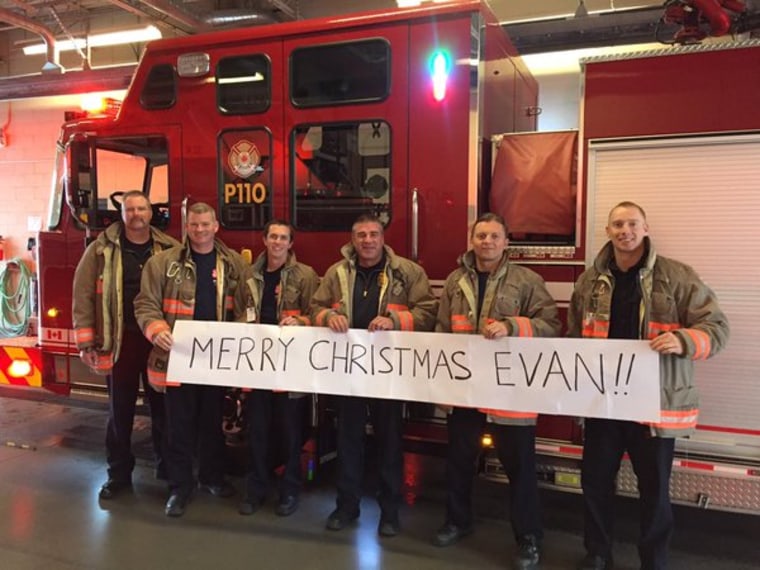 A parade quickly came together, and members of the community began offering up their trucks, including the St. George firefighters.
RELATED: After dad's death, kids turn legacy into 'No-Shave November'
Evan, a lover of trucks, horses, SpongeBob SquarePants and "Minions," loved every float that passed by during the Oct. 24 celebration, which drew about 7,500 people.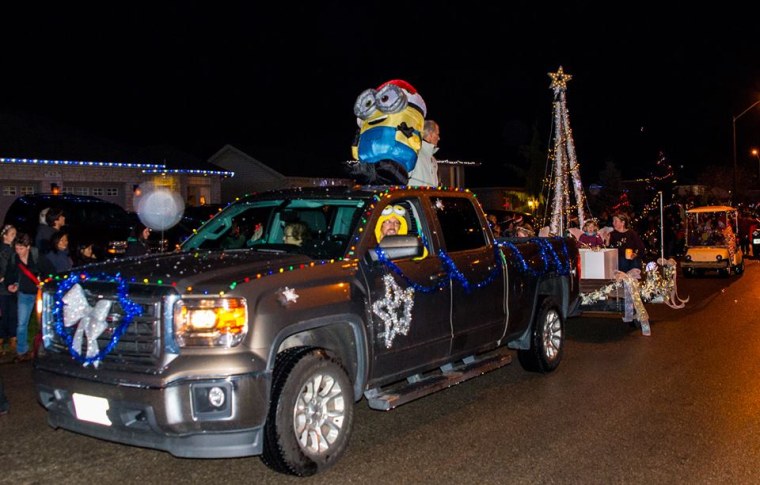 "A lot of people offered to take Evan on their float, but we wanted him to see the whole parade," Nicole said. "But when Santa's float came at the end, we helped Evan up onto it and he couldn't stop smiling."
Weeks later, Evan has continued to get thousands of letters, homemade gifts and toys in the mail from people all over the world.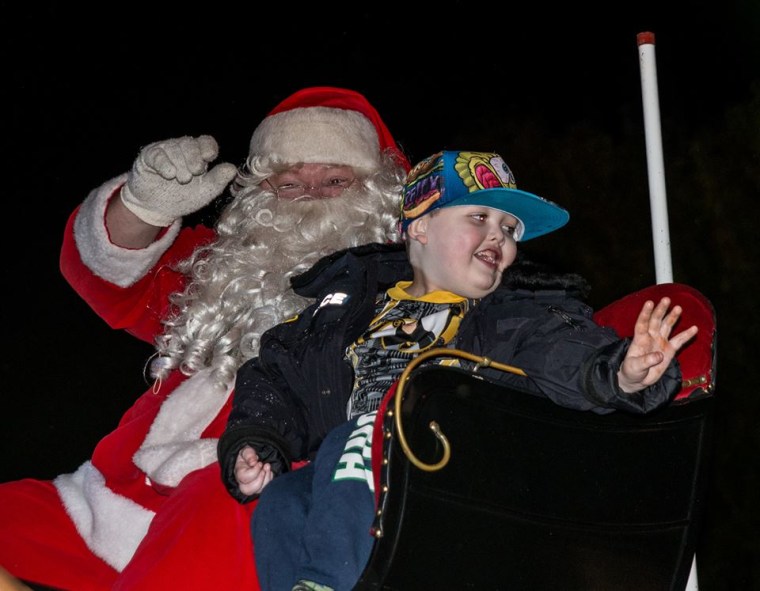 Evan's brothers, Logan, 9, and Tyson, 5, have also received their fair share of mail and even got to ride up front on Santa's float with their mom and Mrs. Claus at the parade.
"The town is still making it feel like Christmas," Nicole said.
"No one has turned off their lights, the signs are still up, strangers in the community are bringing over meals and we're hearing from so many people every day. It's been truly uplifting."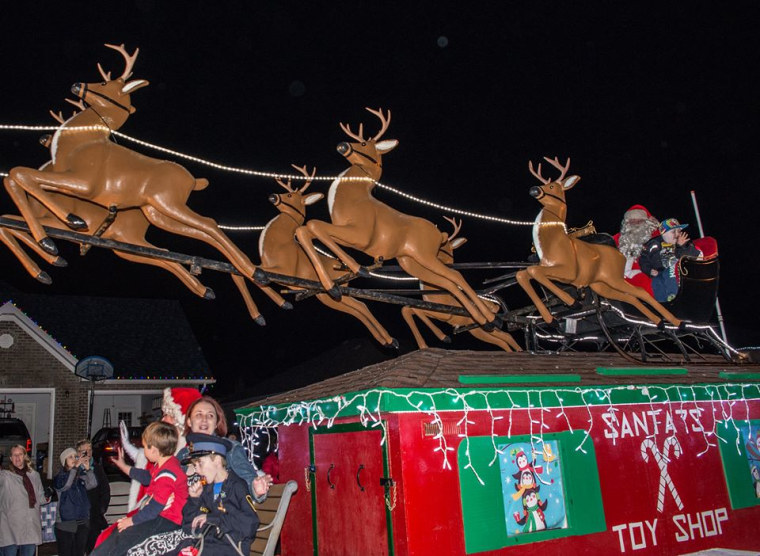 While Evan is enjoying all the attention, he's also had a rough few days recently.
Nicole has seen a loss of energy in him, and family members have started coming over to help more often.
Nicole said she'll never forget what her community did for her son.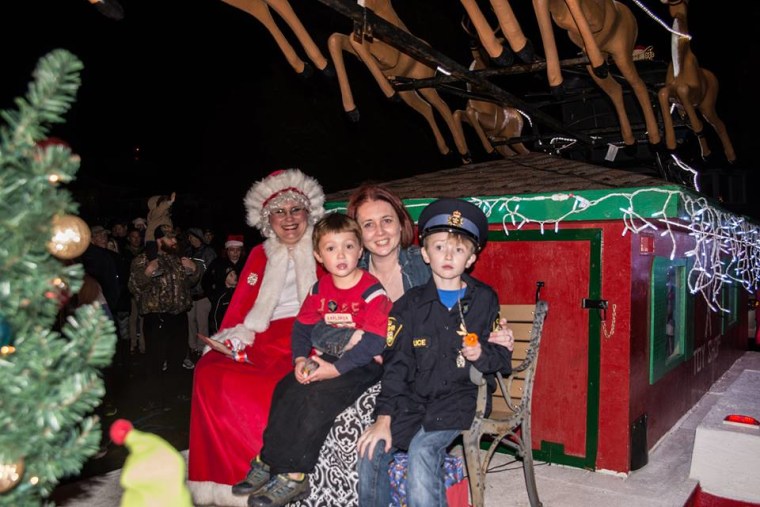 "What St. George did for us symbolizes more than just Christmas. It symbolizes people fighting behind my family, even if they don't know us," Nicole said.
"It's been an honor to live in this town."