Jack Mook is a tough guy who never really yearned to be a father.
But when the Pittburgh police detective and Army veteran met two boys at his boxing gym who really needed a family, he knew what he had to do.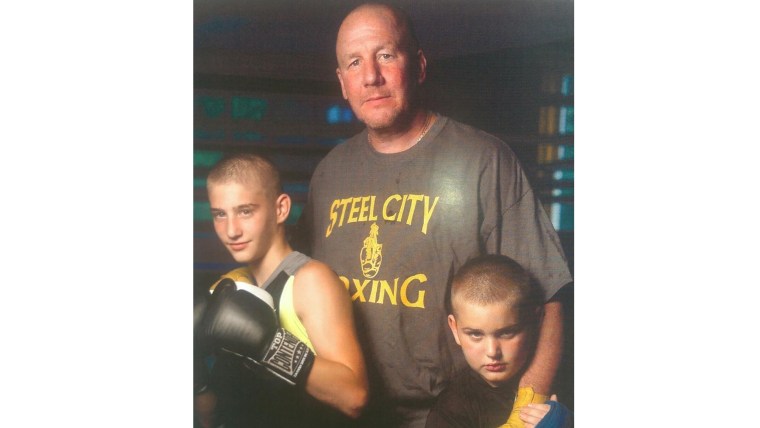 Today, the boys, Jessee, 11, and Joshua, 15, still call him "Coach," but they have also become Mooks. The no-nonsense detective, a lifelong bachelor, became an official family man on Sept. 16 when he did the best thing he has ever done: He adopted them.
"It means everything," Mook, 45, told TODAY a week after cheers went up in court as a judge finalized the adoption. "I got two kids off the streets. It's awesome.
"It's a commitment for the rest of their life," Mook added, "and it's a good one."
The boys grew up in extreme poverty, Mook said, and were moved from their parents' home to foster care with relatives. When he brought them home last year, they were filthy and flea-bitten, he said; they didn't have beds to sleep in, and without toothbrushes, they had rotting teeth.

Mook has seen a lot in his years with the police department, but the boys' circumstances were the worst he had ever seen.
"I thought, they're just special kids. They deserve to have help."
Mook met the siblings when Joshua was around 9 and began training at the Steel City Boxing gym, a nonprofit organization where kids receive mentoring. Mook became Joshua's trainer; the two bonded.
Then Joshua stopped turning up for daily workouts, and Mook went looking for him, as CBS News first reported.
"He looked horrible," Mook recalled. "His hair was really stringy, blotches were missing. He had bags under his eyes. He looked like a 40-year-old man who just lost his job."
Joshua opened up, and as his tears fell, the details of his home life came pouring out.
"He says, 'Coach, we have to sleep on the floor and there's nothing but dog feces on the floor,'" Mook recalled. The haggard boy told him: "'I'm trying to sleep my life away. I go to sleep as early as possible so I can sleep until I have to go back to school.'"
Mook wondered, what kid wants to escape home to go to school?
"'You keep hanging in there,'" Mook told the older brother. "'Protect Jessee, and let me work on some things.'"
Mook told city officials he wanted to care for them. "A caseworker told me they were fine, and I said they're not fine," Mook recalled.
After the relative caring for the boys had a run-in with police, Mook said, he got an emergency order making him their foster parent. Officials later asked if he would consider adoption. "Right away I said, 'Let's do this,'" he recalled.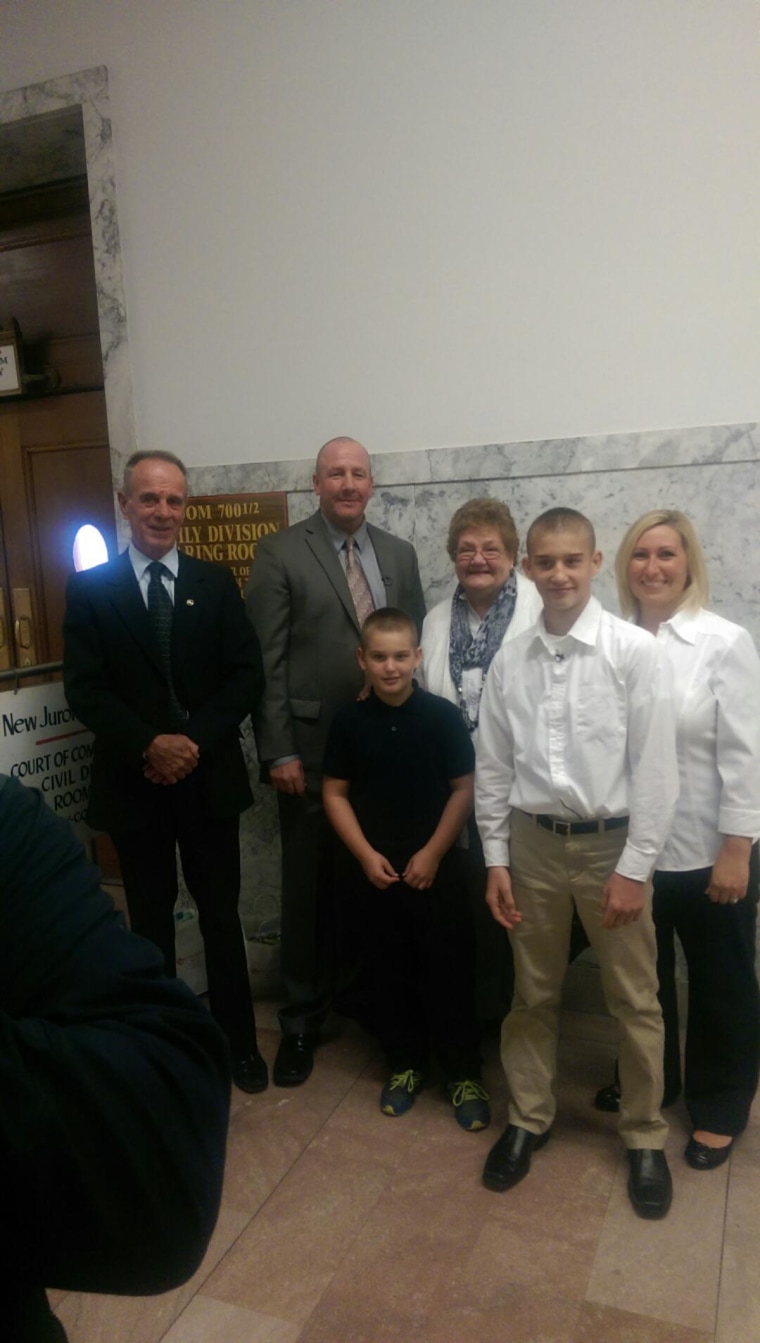 The boys are thankful for their new life.
"I feel safe," a quiet Jessee says.
"He gave us a childhood," Joshua said. "I know we're going to grow up to be good now.
"He's still Coach, but we know he's Dad, too. Most of all, he's a savior. He's my role model."
If the boys had stayed put, Mook bluntly predicts they would have become criminals.

"I've worked the streets for 22 years, and without structure and discipline they'd be put in juvenile detention and probably jails later on," he said.
As Mook navigated the adoption process, he worked to instill in the boys the same sense of discipline and responsibility and respect he learned from his father, a retired assistant police chief for the city. Mook has also been busy cooking healthy meals, training the boys at the gym and making sure homework gets done. 
"My main focus is that they're going to be self-reliant and that they're successful in life and able to make a living and take care of a family some day," Mook said.
The boys are earning good grades in their new schools and each won a Golden Glove boxing title earlier this year, Mook says proudly. "They're doing perfect," he says.
Life has gotten even better since their union became permanent.
"Before the adoption, it felt like were just a team," Mook said. "Since the adoption, you can see that family feeling is coming over us."
Pittsburgh firefighter Geo Heinlein, a fellow trainer at the boxing gym and the boys' godfather, says they have done a "complete 180" with Mook. They are thriving and growing more confident.
"It's just an unselfish thing to do," he said of Mook. "He's full-throttle with it. He's not just passing the time and hoping for the best. He's doing it with the intent of making these boys become something."
For Mook, who was an Army paratrooper in the Gulf War and loves adventure, parenting may be his toughest, yet most rewarding endeavor.
"It's the most stressful thing I ever did," he said, "but when they smile, it releases the stress."