A Canadian couple caught in front of a tornado while posing for their wedding photos stayed calm in the face of the storm, leading to a series of stunning images.
Photographer Colleen Niska captured breathtaking photos of the happy couple in the province of Saskatchewn, all while a tornado appears to be just up the road.
Video: Photographer captures tornado in newlywed photos
As dramatic as the pics are, Niska said neither she nor the bride and groom were fearful during the photo shoot.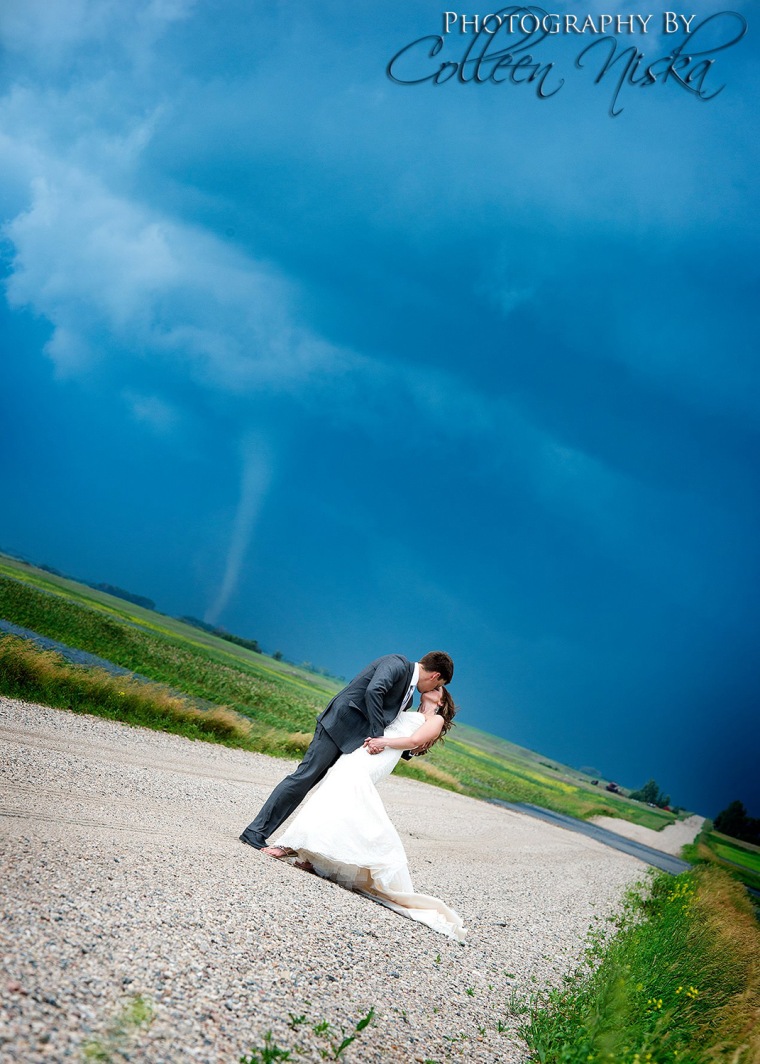 "We were a long ways from the tornado," Niska told TODAY.com via email. "It wasn't heading in our direction."
The funnel cloud hadn't yet touched down when they first spotted it and decided to set up the shots. When the cyclone did hit the ground, they decided to venture a bit closer. They managed to get shots in which the gravel road they stood upon started flooding.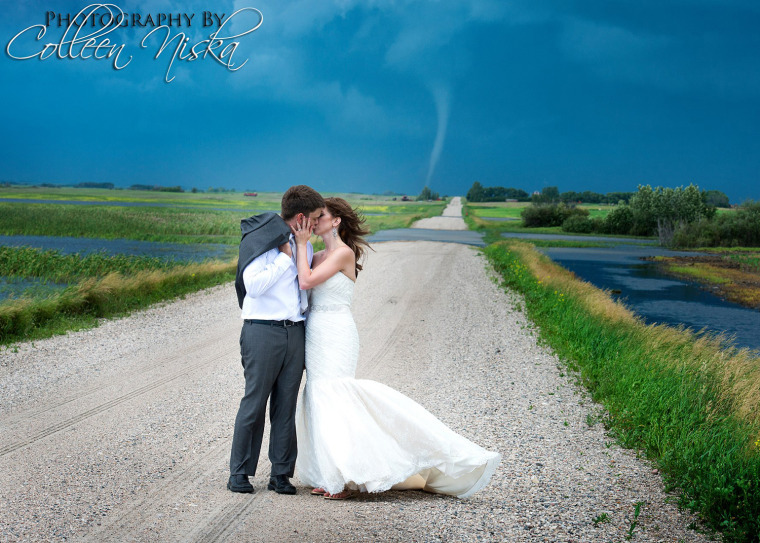 Niska was thrilled to post the pictures to Facebook, writing: "I've dreamed about a day like this!!!!!!!!!!!!!!! Could NOT wait to post these! Pretty sure this will only happen once in my lifetime!"
The pictures, which have since gone viral, are reminiscent of another recent wedding shoot against an extreme backdrop — in which a couple was snapped kissing in front of a blazing wildfire.
For this Canadian photographer and couple, posing against the tornado was never a question.

"We were pretty excited as none of us had witnessed a tornado before and thought it was a pretty cool opportunity!" Niska wrote. "I wasn't going to pass on it!"