1. Journalist Maureen Orth talked with Matt about her recent Vanity Fair article that calls into question the paternity of Mia Farrow's son. Ronan Farrow, assumed to be Mia Farrow's biological child with Woody Allen, might actually be Frank Sinatra's son.
Ronan "looks a lot like Frank Sinatra and he sings like Frank Sinatra," Orth noted.
2. Best-selling author Tom Clancy, who penned military thrillers like "The Hunt for Red October" and "Clear and Present Danger," died Tuesday at the age of 66.

"I'm deeply saddened by Tom's passing," David Shanks, a Penguin Group executive, said in a statement. "He was a consummate author, creating the modern-day thriller, and was one of the most visionary storytellers of our time."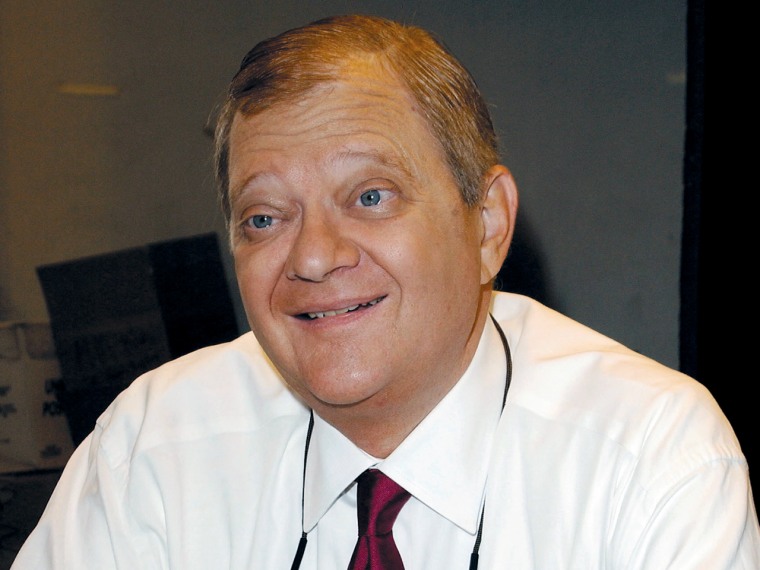 3. Jennifer Garner sat down with Jenna Bush Hager to talk about her recent court victory. The actress and mother of three testified in August in favor of a bill aimed at protecting children of celebrities from the prying lenses of paparazzi. Last week the bill was signed into law.
"As much as we have wished for this, we truly were resigned to thinking that this was never gonna happen," she told Jenna.
4. Actors Cherie Johnson and Dennis White spoke out about what they said was a case of racial profiling by South Carolina police at a traffic stop. During what was supposed to be a romantic getaway, the couple ended up in handcuffs.

"Cherie, she was like, 'I'm just taking a picture,' and put her hands up, and he grabbed for his gun and said, 'Get in the car,''' White told TODAY.
5. One group that didn't anticipate being affected by the government shutdown: brides and grooms.

"I wasn't worried about the government shutting down; I was worried about rain," said MaiLen Le, who had planned her wedding this Saturday at the site of their first date — the Jefferson Memorial.
6. A TODAY investigation found that contractors hired by banks to seize the belongings of foreclosed homes are breaking into the wrong homes and taking away the occupants' belongings.

"They have a profit incentive to break into people's homes, to take their possessions, to lock them out," Illinois Attorney General Lisa Madigan said. "Every single thing they do, they get to charge more money for."
Tomorrow on TODAY: Savannah interviews U.S. Ambassador to the United Nations Samantha Power.

And that's TODAY's Takeaway!