1. Thousands of drivers in Atlanta abandoned their cars after being trapped in snow and ice following a rare 2.6 inches of snowfall on Tuesday. On Thursday, Atlanta Mayor Kasim Reed appeared on TODAY and said failure to stagger the release of people from schools and businesses played a primary role in creating a paralyzing traffic jam.
"We made an error in the way that we released our citizens," Reed told Matt Lauer. "So the state made a judgment to release state employees, private businesses made that judgment, and I made the call and APS [Atlanta Public Schools] made the call."
2. Garth Callaghan has written "napkin notes" to his now-14-year-old daughter Emma since she was in kindergarten. The notes took on additional meaning over the past few years as he fought kidney cancer, twice. He now lives with prostate cancer.
Callaghan, 44, has promised himself to write 826 napkin notes to guarantee that Emma will have one to read every day until her high school graduation, no matter what happens. "It means a lot to me that he would think of that," Emma told Matt Lauer on Thursday.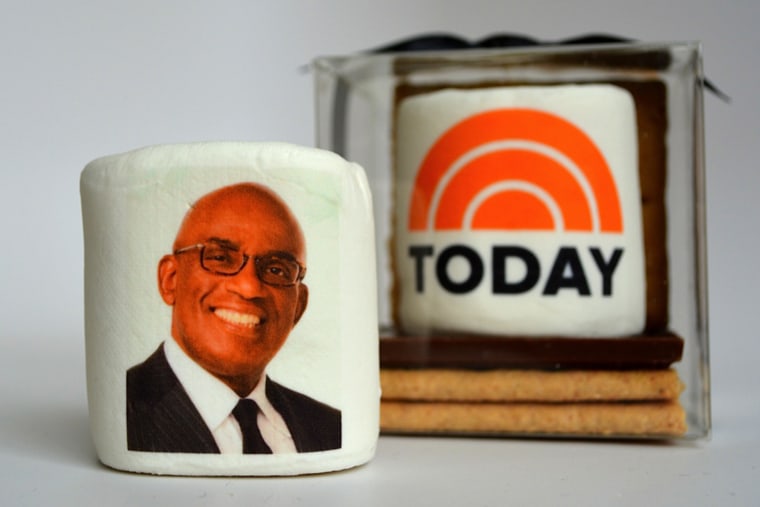 3. With much of the country bundling up to survive frigid temperatures, tech expert Katie Linendoll shared sizzling tech items to help people stay toasty warm. 
For instance, Imagemallows/S'more kits allow you to personalize marshmallows by printing Instagram photos on them — as demonstrated by the one and only Al Roker.
4. If you're stuffed up and coughing, there's nothing like a hot bowl of traditional chicken soup, right? Dr. Mehmet Oz stopped by TODAY on Thursday to offer several unique alternatives from other cultures, some of which have been used for centuries.
"All these cures from around the world, they all taste good," Oz told taste-tester Tamron Hall. "That's why they're still around."
5. And then there were two. Budweiser's touching 9/11 tribute and McDonald's big deal showdown are going head-to-head in the final round of TODAY's Super Bowl ad face-off. Which one's your favorite? Be sure to vote!
And that's TODAY's Takeaway!