1. Did you get everything on your Christmas wish list? If not, you may be in luck, says Hitha Prabhakar.
The retail analyst told Savannah that post-Christmas shopping can mean great deals – even better than Black Friday savings.
2. Speaking of Savannah, it's her birthday today! Wish TODAY's klutziest co-anchor a happy one on Facebook — and be sure to admire the adorable childhood picture she shared.

3. It's official: Matt dressed as Pam Anderson for Halloween was TODAY viewers' favorite GIF'd moment of 2013. (Because… obviously.)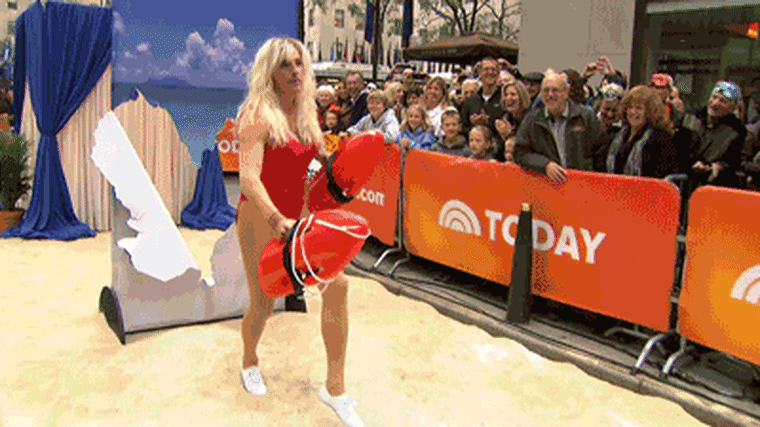 Check out the rest of the year's top moments in GIF form here:

4. One family's dramatic rescue of a bald eagle has brought hope to scientists struggling to identify a mysterious illness that's killed more than a dozen of the treasured birds. See their story here:
5. Do you need New Year's Eve party planning help? Kimberly Schlegel Whitman offered Willie and Natalie a few last-minute tips, from how to make DIY floating candles to setting up cheesecakes for guests to decorate.

And that's TODAY's Takeaway!