1. Have you seen Prince George's adorable, massive baby cheeks? They're wonderful.
The world got a glimpse of the 3-month-old as the royal family arrived at St. James's Palace for his christening on Wednesday. He wore a long, lace christening gown that Prince William wore in 1982 (don't you see the resemblance?), while Duchess Kate wore Alexander McQueen, one of the new mom's favorites.
2. In other proud papa news: Farnoosh Shahrokhshahi, the dad who warmed hearts when he wailed with joy over his son's improved grades in a now-viral video, told TODAY he's "overwhelmed by the generosity and the kindness of everyone who has communicated with us."

His son, Aria, said he recorded the moment because wanted to share "one of the happiest moments in my life with the world."
Warning: You may shed tears of pure happiness while watching the interview.
3. Johnny Weir visited the plaza this morning to announce his retirement from figure skating, and his new role as an NBC Olympics analyst at the upcoming Sochi games.

The two-time Olympian then scored his skating style through the years for TODAY.com. The result: 10 out of 10.

4. TODAY fans at Arizona State lost it this morning when Al surprised them dressed up as the school's mascot. Nearly 100 journalism students tweeted their love for the show in hopes of getting on it, and they got their wish — and more.
5. Gavin MacLeod, who steered "The Love Boat" for 10 seasons as captain, told Savannah he played a leading man despite having what was at the time a physical detriment: "a bald head."
"I had to get a hairpiece when I came to New York!" he confessed.
6. Meet 12 people who look uncannily like their dogs — a.k.a. doggie doppelgangers.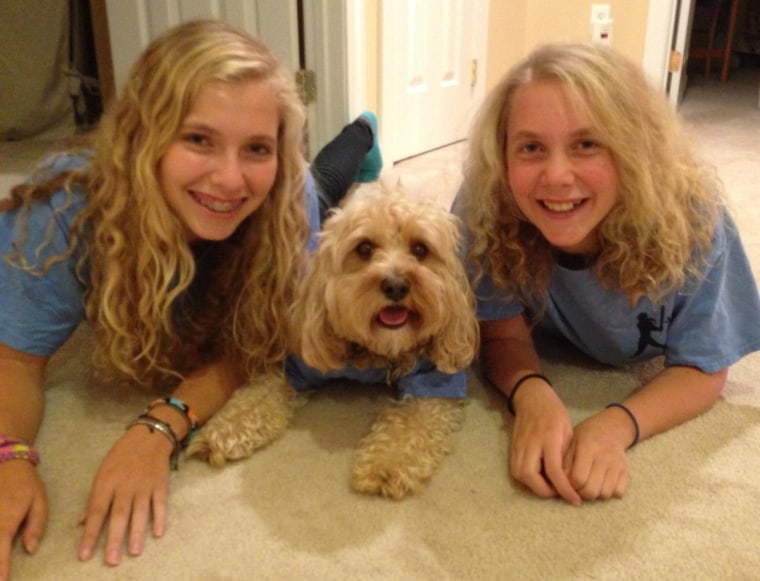 And that's TODAY's Takeaway!