1. Scarlett Lewis, whose 6-year-old son was killed in the Sandy Hook massacre last Dec., told TODAY's Matt Lauer that she's found solace in her son's heroic actions before he died. When shooter Adam Lanza's gun jammed, her son Jesse Lewis warned his classmates to run.
"I believe that Jesse was put on this earth to do what he did, and I believe that he fulfilled his purpose," Lewis said on Wednesday.
2. Dylan Dreyer got a behind-the-scenes look at how Ohio State University's marching band makes their amazing halftime formations (like the moonwalk and Superman logo). Hint: iPads are involved.

3. The widow of Nev. teacher Mike Landsberry, who was killed while protecting his students in a school shooting last week, offered comforting words to the young shooter's parents.
"Knowing why [he did it] to me doesn't matter," Sharon Landsberry told TODAY. "My husband laid down his life doing what he loved to do, and protecting the ones he loved. That family is going to grieve just like we are."
4. What was your favorite Halloween costume moment on TODAY? Matt as Paris Hilton? Katie as Peter Pan? Kathie Lee and Hoda as Lucy and Ethel? Cast your vote for your top pick.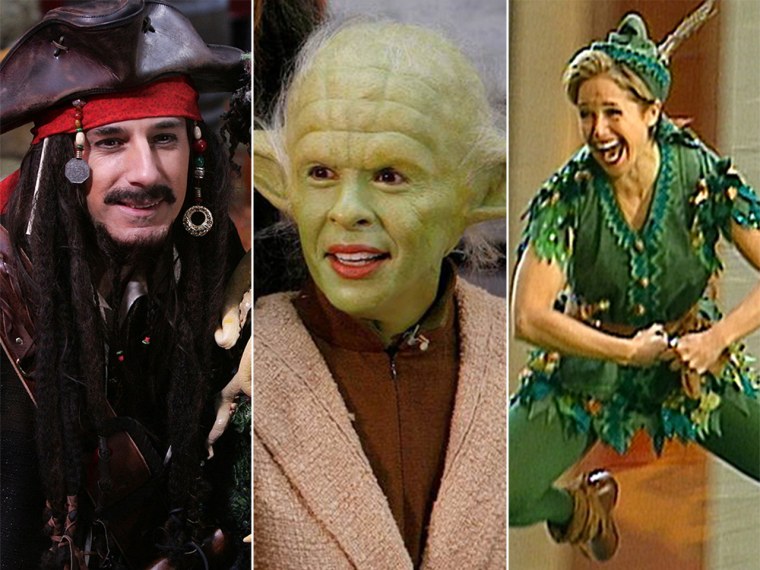 5. And while we're on the topic of Halloween… how do you feel about candy corn? We asked some of the country's top chefs what they thought about the festive candy, and their sophisticated palettes gave mixed reviews.
Andrew Zimmern, host of Travel Channel's "Bizarre Foods America," says candy corn is "one of my fave OG [original gangster] candies. Brilliant. Three colors, but all the same flavor. Triply brilliant."
What do you think of the sugary treat?
And that's TODAY's Takeaway!