1. What was your favorite TODAY moment of 2013? 
This morning's year-end montage, featuring some of the funniest show moments of 2013, showed that Matt, Savannah, Natalie, Al, Willie, Carson, Kathie Lee and Hoda know how to enjoy themselves year-round. Check it out:

2. The story of a guide dog who saved his owner's life after he fell onto New York City's subway tracks is warming TODAY fans' hearts.

Hundreds expressed concern on TODAY's Facebook page, asking how to help the man, 61-year-old Cecil Williams, keep his soon-to-retire pup. As the day progressed, strangers kept on stepping up — so much so that Williams held an emotional press conference on Wednesday afternoon to thank people for allowing him to keep his dog. 
3. Ever wonder what you'd do if you won the lottery? Kerry Sanders reveals the steps you'd first take, from claiming winnings to selfie shots.

4. It was a sweet morning in Studio 1A. Winning viewers got a chance to show the anchors their holiday cookie recipes. (Could Savannah's favorite, salted caramel chocolate shortbread bars, sound any more delicious?)

Then three health-conscious chefs showed off their low-calorie holiday pie recipes. The apple-cranberry mini pie took home the top award, but not without a good fight.

5. "Dinosaurs" star Justin Long was a wonderful TODAY guest host. Take a look at his skills:

6. Is your favorite holiday film still in the running? Check out round two of TODAY's Christmas Movie Face-off to see, and remember to cast your vote!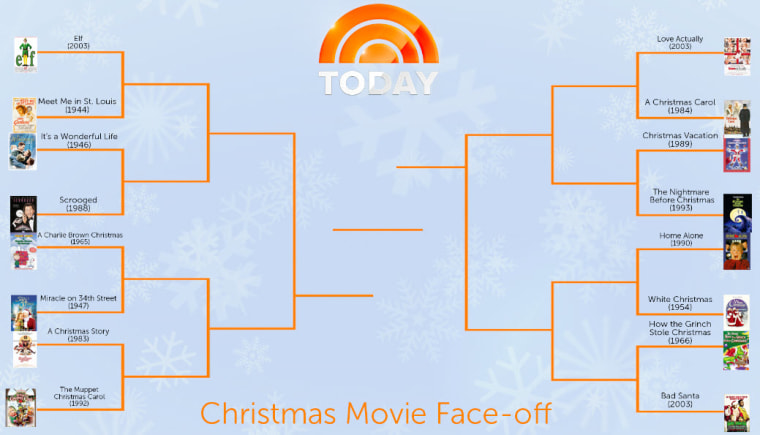 And that's TODAY's Takeaway!
This post was originally published at 2:03 p.m. ET on Wednesday, Dec. 18, 2013.