Hoping to squeeze more out of summer? TODAY's Original Video Summer Series brings you more TODAY family, more life-changing advice, more heart, more shopping and more FUN than ever.
Catch them all at TODAY.com/Originals or the TODAY YouTube channel.
Cold Cuts with Al Roker
This cooking show meets celebrity interview is hosted by TODAY's Al Roker. With Al at the sandwich station, you know it's going to be delectable. Watch it on YouTube.
The Check Out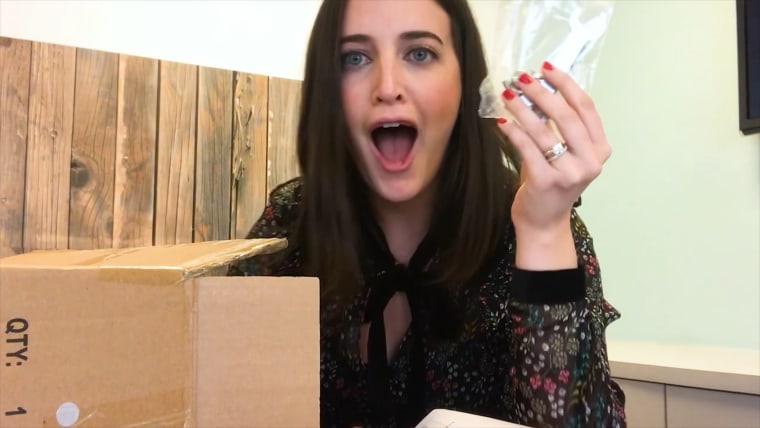 We put products to the test in this shoppable series with TODAY producer Courtney Gisriel launching Aug. 1. Watch it on YouTube.
Get It Together
TODAY contributor Anna De Souza shows fun and easy tricks to save you money, get you out the door faster and blow your mind. Watch it on YouTube.
Donna Off Air
TODAY contributor Donna Farizan sits down with celebrities after their TODAY appearance for an extended chat. Watch "Donna Off Air" on YouTube.
Test Drive
TODAY editors try out buzzworthy lifestyle fads and share the truth about what's worth it. Watch "Test Drive" on YouTube.
The Upside
It's good news guaranteed to put a smile on your face and heartwarming features that restore your faith in humanity. Watch it on YouTube.
Walk in My Shoes
Here's a personal look at life lived from all angles, from the emotional to the uplifting and the entertaining to the inspirational. Watch "Walk in My Shoes" on YouTube.
Why I Love My
This empowering, body-positive video series features celebrities sharing how they find confidence and embrace surprising parts of themselves. Watch it on YouTube.