With just hours to go until Iowa voters cast America's first votes for the next president, TODAY broadcast a special edition Monday from the state.
Savannah Guthrie and Matt Lauer welcomed presidential hopefuls Hillary Clinton, Marco Rubio and others for last-minute appeals, and commentators to make final predictions. The anchors also took advantage of Iowa's less serious pleasures outside of politics.
8:48 a.m. ET: Matt shows off his cornhole skills
Iowa college football players demonstrated how to play cornhole, a tailgate tradition that resembles a cross between a bean-bag toss and horseshoes. Matt smoked Savannah in their match-off.
8:15 a.m.: A local artist describes how she makes butter bovines
Al Roker spoke with butter sculptor, Sarah Pratt, about her special creation for TODAY: a cow made of nearly 40 pounds of butter. It was a miniature version of a life-sized butter cow normally featured at the Iowa state fair that requires nearly 600 pounds of butter.
8:11 a.m.: Sarah Palin addresses controversial comments regarding Obama and son's arrest
The former Republican vice presidential nominee said "it wasn't tough" to endorse Donald Trump over the numerous other candidates running for the White House.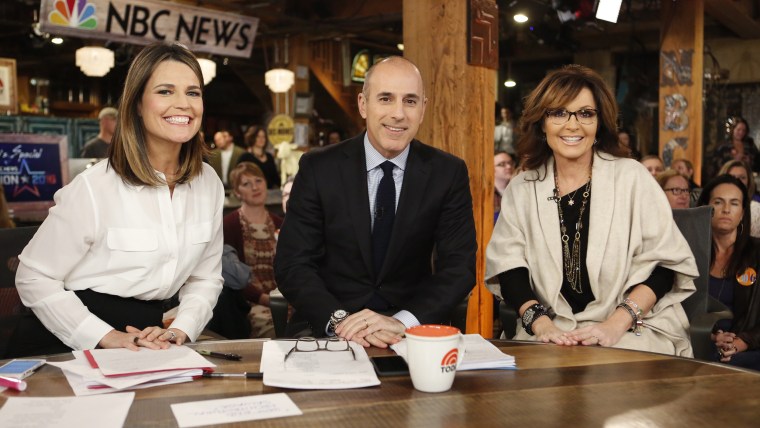 She also defended controversial comments she made at a Trump rally about the arrest of her son, Track, on a recent domestic violence charge. She said the incident was linked to post traumatic stress disorder, and suggested Obama's lack of "respect" for vets had affected her son's condition.
"What did I say that's offensive. I don't regret any comment I made because I didn't lay PTSD at the foot of the president,'' she said.
MORE: Exclusive: Sarah Palin talks Iowa, GOP and controversial PTSD comments
7:44 a.m.: Nicolle Wallace and Chuck Todd make predictions
MSNBC analyst Nicolle Wallace and Meet the Press moderator Chuck Todd discussed the last-minute stumping tactics of the White House hopefuls. Todd said Donald Trump has drawn out Iowa residents who claim "they haven't voted in 20 years." Both agreed Cruz needs to win the state to remain viable in the race.
7:35 a.m.: Bernie Sanders pins hopes for Democratic upset on large turnout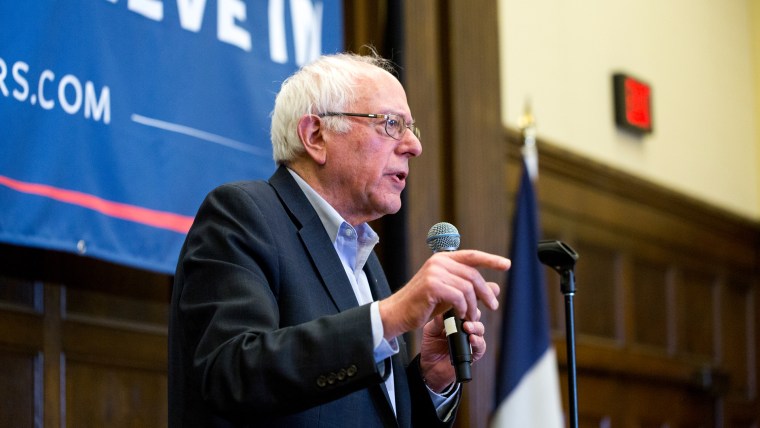 7:32 a.m.: Marco Rubio: "We feel good about our campaign. We know it's an uphill climb."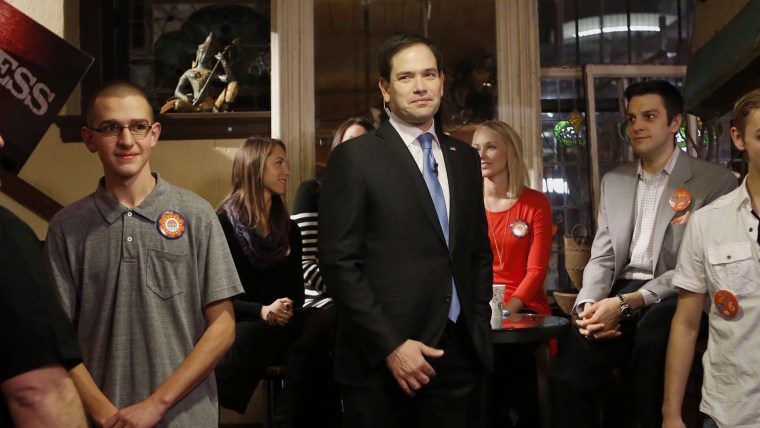 The Republican presidential hopeful acknowledged trailing the party's top two candidates and called Ted Cruz "clearly the front-runner." Polls indicate otherwise, but Marco dismissed Donald Trump as "a very good entertainer."
MORE: Marco Rubio: Ted Cruz is front-runner, Donald Trump a 'very good entertainer'
7:16 a.m.: Hillary Clinton defends President Obama's record
The Democratic candidate described herself as "a progressive who actually likes to get things done, not just talk about it," and pointed to her work as first lady, as a U.S. senator and as secretary of state. She also defended the policies and accomplishments of Obama.
MORE: Hillary Clinton defends Obama legacy, tells Iowa voters: 'I have the record'
7:07 a.m.: Donald Trump provides a somewhat subdued interview
The Republican front-runner declined to predict victory and instead focused on the size of supporters his campaign rallies continued to draw.
"We've had the biggest crowds, bigger than anybody," he told Savannah.
MORE: Front-runner Donald Trump shies away from predicting Iowa win: 'Everybody's a threat'
6:21 a.m.: Matt Lauer and Savannah Guthrie got in last-minute preparations ahead of TODAY's live Iowa broadcast.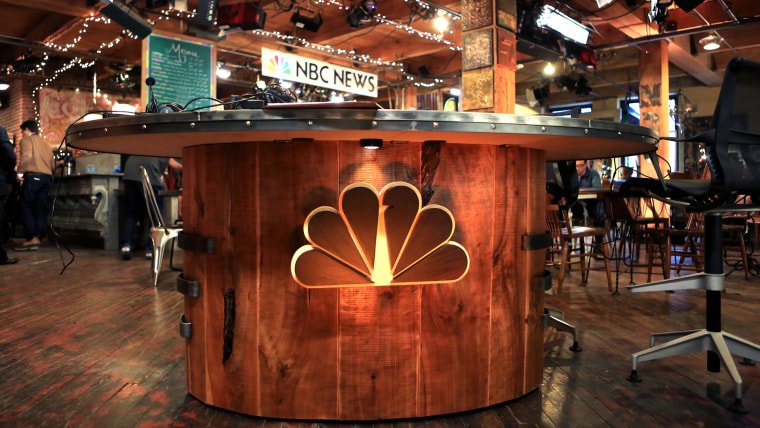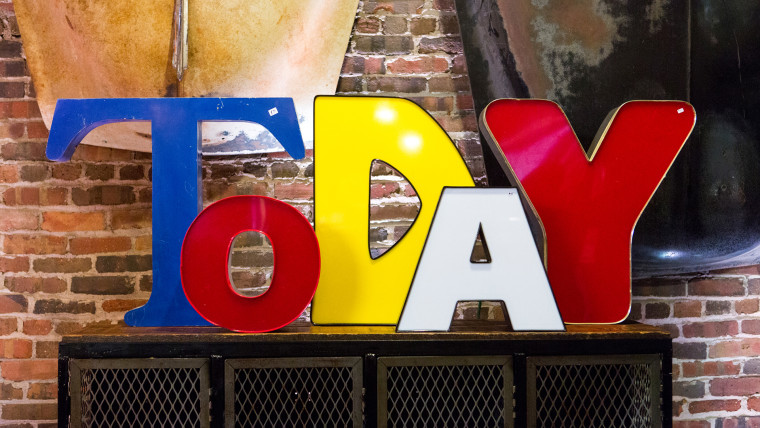 Sunday, Jan. 31: Savannah joined Trump supporters at a campaign event in Council Bluffs, Iowa.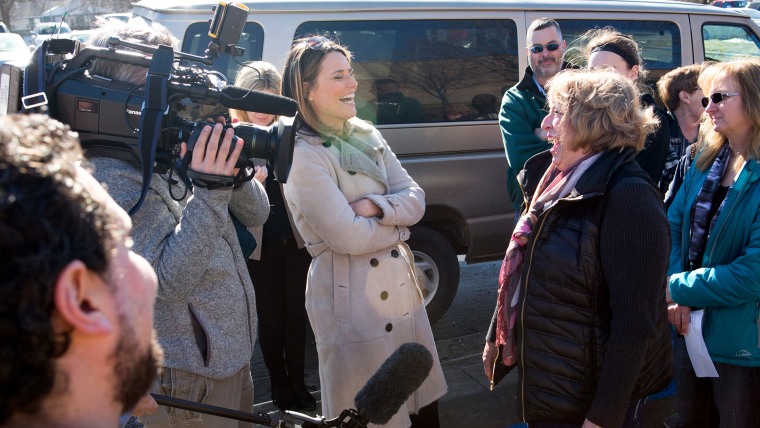 Trump, meanwhile, stumped for the evangelical vote, which polls indicate could play an influential role in determining who wins the Iowa caucuses.