With Oscar Sunday approaching, the TODAY team has made its predictions.
On Friday morning, the TODAY anchors and guest Paula Deen dug through the list of nominees and made their picks in the major categories of the upcoming 85th Academy Awards.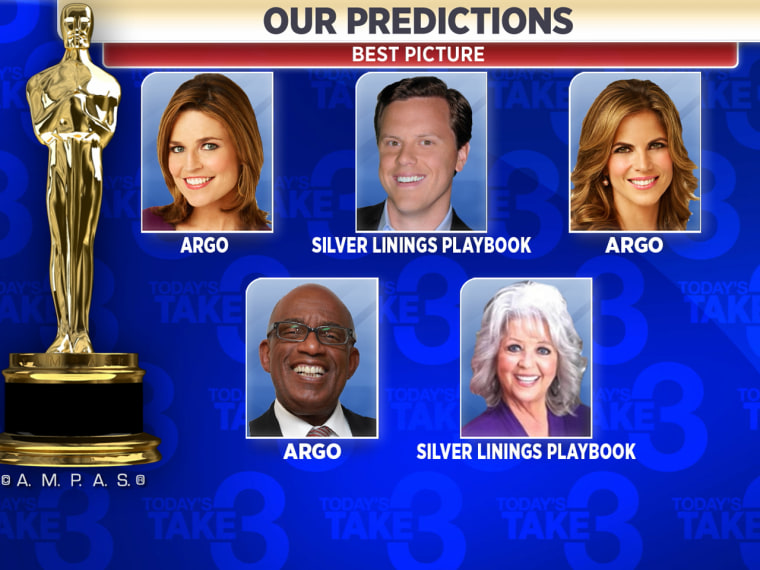 When it came to Best Picture, the anchors were split between Oscar favorite "Argo" and David O. Russell's "Silver Linings Playbook."
Anchor pick: Argo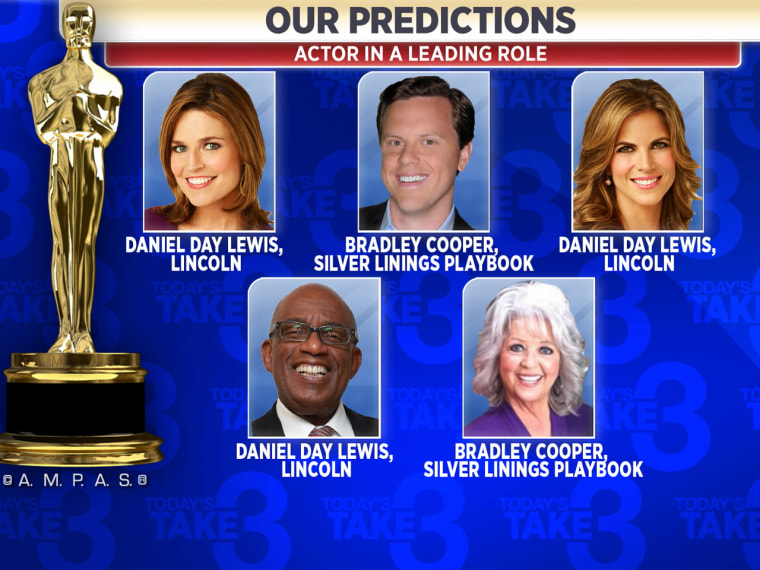 The Best Actor vote was split as well, with Savannah, Natalie and Al going with favorite Daniel Day-Lewis. 
Willie went with his buddy Bradley Cooper
, as did Paula Deen.
Anchor pick: Daniel Day-Lewis (Lincoln)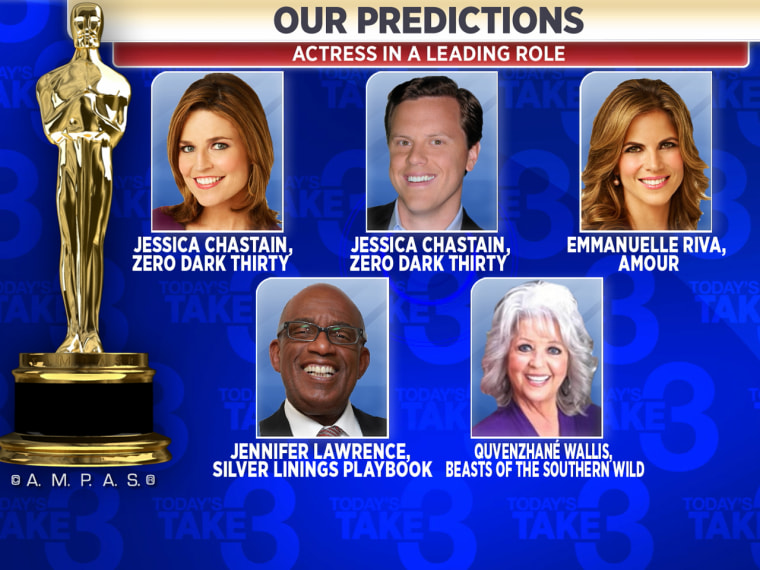 The Best Actress category proved to show the least consensus between the anchors, as Jessica Chastain was the only nominee to receive more than one vote.
Anchor pick: Jessica Chastain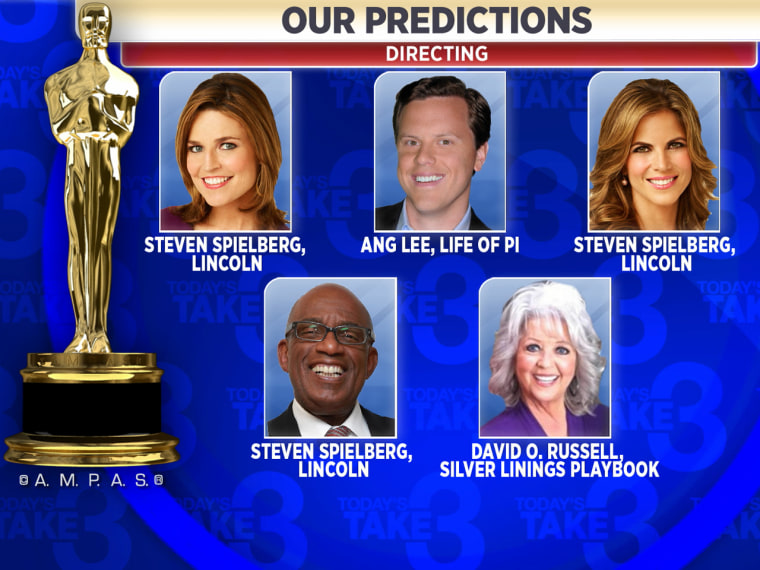 While it wasn't unanimous, "Lincoln" director Steven Spielberg was TODAY's pick for Directing.
Anchor pick: Steven Spielberg 
Do you agree with TODAY's picks? Vote on your Oscar favorites below:
More from TODAY.com:
Oscar for inaccuracy? Taking a look at best-picture errors
Video: 'Lincoln', 'Argo' expected to win big
Daniel Day-Lewis is best actor of his generation
5 tips for winning your Oscar pool