Many NFL players lavish gifts on their families after landing a big contract, but Tennessee Titans defensive back Logan Ryan wanted to send a bigger message with a special present that left his older brother in tears.
Ryan signed a three-year, $30 million contract with the Titans this offseason after spending his first four years with the Super Bowl-winning New England Patriots. His first act after inking the deal was to surprise his brother, Jordan, by paying off all $82,000 of Jordan's remaining student loan debt.
In the process, Ryan hoped to send a message about the student debt issue.
"He did everything the right way and still lives with a ridiculous amount of student loan debt,'' Logan wrote about Jordan on Instagram. "The system is broke and makes no sense!! I'm fortunate and blessed to be able to take care of that for him ... Love you big bro you deserve it!!"
Jordan has been working as an engineer since earning a degree at Drexel University. Education is emphasized in the Ryan family, as Logan returned to Rutgers University to finish his own degree after leaving a year early to enter the NFL Draft.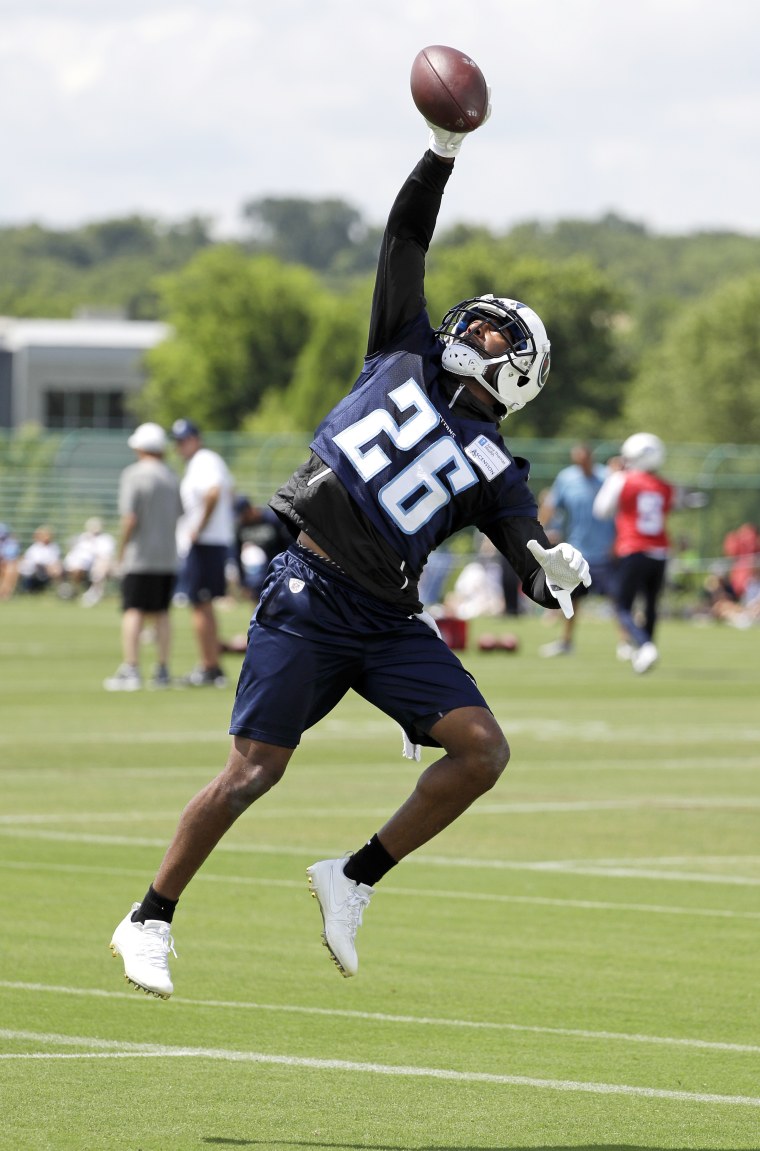 "To see that reaction — I'd never really seen him cry before,'' Logan told the Titans team website. "To see the amount of stress student loans can put on people, good people who work hard. To be able to free him up, it was an awesome moment. It's something I'd been wanting to do for a long time."
The New Jersey native surprised Jordan three days after Jordan's 29th birthday, giving him a bottle of Jack Daniels and then blindfolding him, taking him outside and presenting him with an oversize check for his student loan debt, he told Sports Illustrated.
Jordan had been paying $1,000 a month toward his loan after completing a five-year engineering degree and had 10 years of payments remaining before Logan's surprise gift.
"My brother, he's texted me after every game, and he's been on my side since I was little," Logan told the Titans website. "He helped me put on my shoulder pads when I was little. And he's never asked me for a dime. He's never asked for money. He went to work every day, paid his loan and bills like everybody else and never once asked me for a penny. To be able to do that, it was the best feeling in the world."
Logan hatched the idea during a long drive with his father, Lester, according to Sports Illustrated.
"My dad said, 'You can give him $80,000 cash, or you can buy him a new car, but what you're doing here? You're not catching a fish. You're teaching him how to fish,'" Logan told SI. "Now, he has the freedom to give back, and do something like this for someone else."
Follow TODAY.com writer Scott Stump on Twitter.