Precious treasures recovered from the world's most famously doomed ocean liner are up for sale.
The salvage rights to the Titanic and more than 5,500 items recovered from it went up for sale Friday, as the company that owns it works through bankruptcy.
Billed as unsinkable before its maiden voyage, the Titanic sank on April 15, 1912, after hitting an iceberg during its journey from England to New York. More than 1,500 passengers and crew members drowned in the disaster.
TODAY's Kerry Sanders paid a visit to a secret, climate-controlled vault that houses the entire collection.
The lot is expected to sell for more than $200 million and includes everything from the coal that stoked the ship's boilers to diamond rings that belonged to passengers.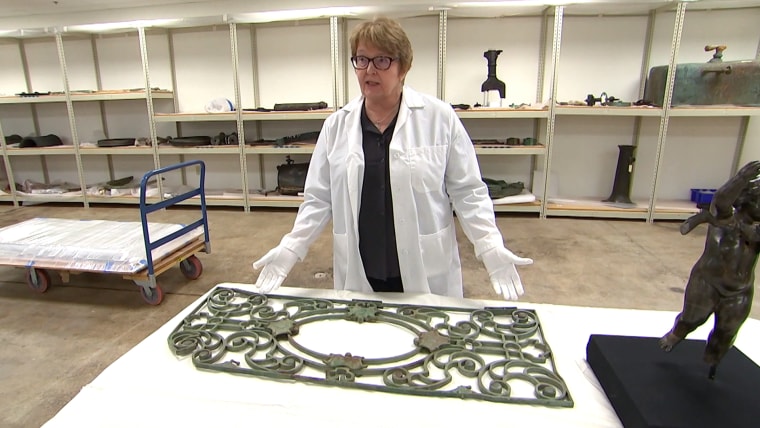 He got a first-hand look at many of the other items going up for sale, including decorative window grills used in the first class dining saloon, passengers' clothing and a cherubic figure that decorated the grand staircase featured in the blockbuster movie.
Explorer David Gallo, who led the 2010 Titanic expedition, believes there is a lot more waiting to be discovered.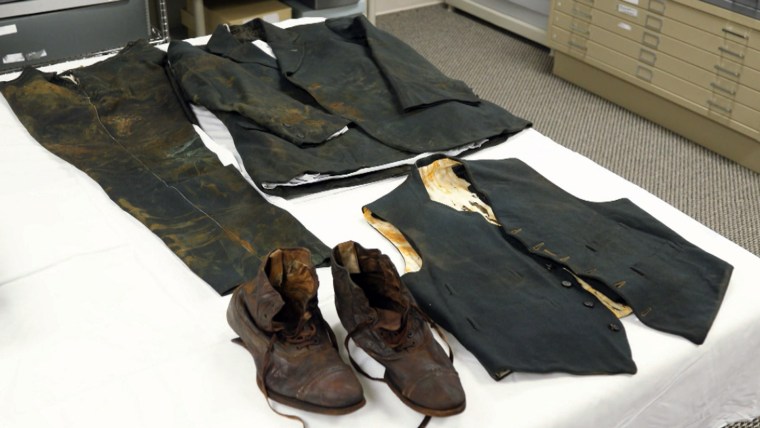 "Personally, I've got this thing for the Rubaiyat of Omar Khayyam, which is a book of Persian poems, and the binding is jewel encrusted," he said. "It's somewhere on that ship at the bottom of the sea."
The owners of the Titanic items, Premier Exhibitions Inc., says that it will not be selling off individual items but everything as a complete collection.