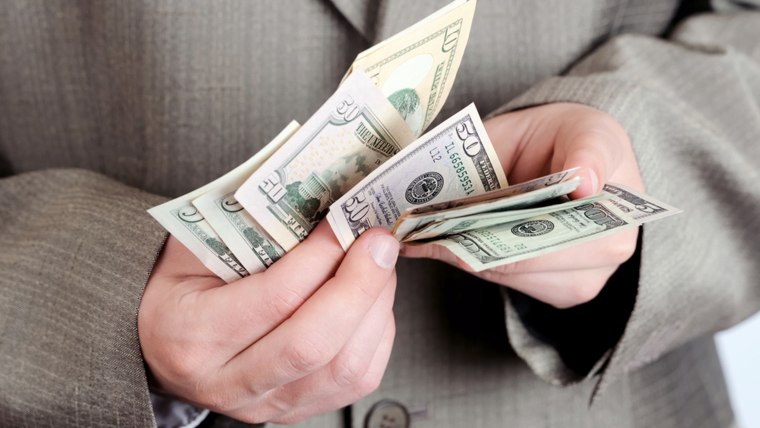 Tipping can be complicated enough, but when it comes to the holidays — and the gift-giving expectations that come along with them — it can get downright daunting. 
But don't tip over into despair: National etiquette expert Diane Gottsman has tips on holiday tipping during the holidays. Here are her recommendations on who gets how much:
1. The baby sitter: A cash gift equivalent to one night's pay.
2. The nanny: One week's pay and a note or drawing from your child.
3. Housekeeper: A cash gift equivalent to one day's (or week's) pay, depending on frequency.
3. Trash collector: $10 to $25 per person (Check your local regulations for public service employees to make sure there are no restrictions).
4. Lawn care employees: A cash gift equivalent to one week's pay.
5. Newspaper delivery person: $10 to $30.
6. Hairdresser/manicurist/massage therapist: A tip equivalent to one visit, a gift or a gift card.
7. Doorman: $50, depending on service provided throughout the year.
8. Garage employee: $25 to $50, depending on their level of support.
9. Dog walker: A cash gift equivalent to one day to one week's worth of service.
If you want to tip your mail and package delivery service employees, take these rules into consideration:
USPS: Mail carriers may not accept cash gifts or cash equivalents. They may accept a gift valued up to $20.
UPS: Allows drivers to accept a small gift or nominal gratuity, allowing them to use their own judgment on whether or not to accept or decline a gift.

FedEx: Employees can accept a gift valued up to $75, no cash or cash equivalents.
Gottsman says that when deciding who to tip, factors to take into consideration include the frequency with which you visit; the personal attention you receive and, most important, your budget. She also says you should only tip people in the service industry — not people such as your accountants, lawyers or doctors, as it could insult them.
Gottsman also recommends all holiday tips and gifts be delivered with a holiday card or note, and says they can be hand-delivered or mailed.