Just because you have a lot of "friends" on Facebook doesn't mean you want all of them to be in your News Feed. And maybe you're tired of seeing your photo in your profile and want to choose an avatar. Here's how to go about doing those things and more:
Schedule your status updates
Have news to share, but don't want it to get lost in the overnight shuffle? Or want to send an update when you know ahead of time that something special is about to happen?
You can have a third-party app such as TweetDeck, HootSuite, or CoTweet do it for you. Simply download one of these free apps to the desktop or your mobile device, write your update, and schedule it for future posting.  Share meaningful links with personalized descriptions To share a must-read link with your friends, copy and paste the URL into the status window. This automatically populates a thumbnail image (which can be deleted), headline, and description of the site you're sharing.
By clicking on that descriptive text, you can customize what it says or delete it altogether. Then you can delete the link (without losing the referral) and add your two cents as a status update.
Related: Find, manage Facebook friends without frustration
Change your news feed preferences
Your news feed is separated into Top News, which ranks the posts that are currently most popular, and Most Recent. The latter is also known as the live feed, and it is curated by Facebook based on who they think you want to hear from the most.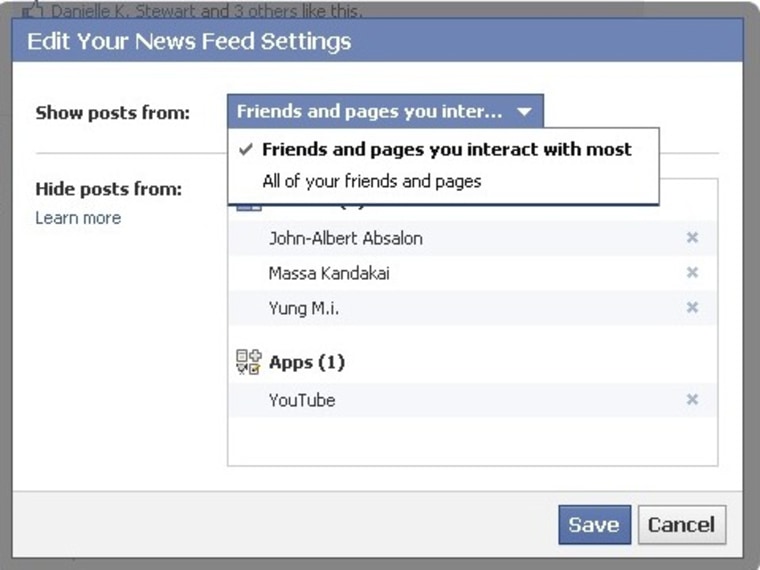 You can control who appears in your feed and who doesn't. In the Most Recent view, click Edit Options on the bottom right of your feed; here you have the option to show more or less friends. You can hide a specific annoying friend's updates, or request to see some friends more often.
Control which alerts you receive
Facebook can alert you via text message or e-mail if, among other actions, someone has poked you, commented on a post you were tagged in, or tagged you at a place. To specify which of these occurrences warrant a notification message, go to Account Settings and click on the Notifications tab. Then check off which items are important and uncheck those that are not.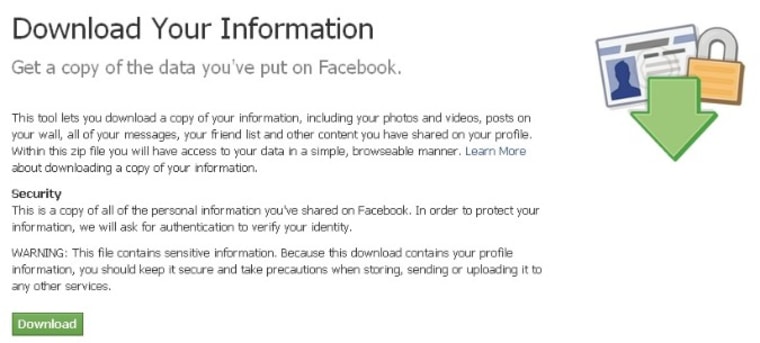 Download your data
Not convinced that the cloud is a safe place to store your Facebook memories? Now you can keep a copy on your hard drive by going to Account > Account Settings > Download Your Information.
When you click the Download button, you are warned that it may take a bit to gather all your data, and you're presented with another Download button. Clicking that option notifies you that an e-mail will be sent to you when your information is ready. Clicking the link in the e-mail will send you to a page to download and save your data.
Download a friend's photo album
Want to treasure those Facebook memories without going online? Get the FacePAD Facebook Photo Album Downloader. This free Firefox add-on allows you to download a friend's entire album. Start by getting the app from addons.mozilla.org. Then go to one of the photos in the album you want to download. Put your cursor over the top of the name of the album on the bottom right, then right-click and select Download Album With FacePAD.
More stories from Laptop Magazine:
Like or unlike a page When you're surfing the Web, it's more and more common that you'll come across a little blue Like button. There are 10,000 new websites integrating this Facebook social plug-in every day. By clicking the Like button on a given site, you're announcing to your friends that you enjoy the content found there. This can give you access to a business that might offer you unique content, deals, or news. Or it can just be a way of sharing your likes with the world.Just because you liked something yesterday doesn't mean you can't change your mind. To unlike a page, find the post in your profile that states you like that page. Or find a post from that page in your News Feed. Click the "x" on the top right portion of the page. Then, click "Unlike Page" from the drop-down menu.
Create an event
Evites are so 2009. Now that all your real friends are Facebook friends, it's easy to set up a birthday party or a night out by clicking on the Events tab below your profile picture. From there, click Create an Event. This will take you to a page where you can add the details such as date, time, and place and select guests from your friends list.
You can also send an invitation to non-Facebook users via their e-mail address. You're offered the option to make the event public, meaning it will show up in your news feed, or you can keep the news to just the people you invited.
Cancel an event
Something came up at the last minute, as it always does, and you're no longer going to be hosting the party as planned. As the administrator of an event, you can change your personal RSVP status to cancel. You can also cancel the event: On the Event page, click Edit Event > Cancel This Event. When you cancel, a note will be sent to all of your friends who were invited. You are offered the option to send a personal note as well. 
Turn your profile photo into an avatar
Tired of that humdrum photo of yourself? You can become a 1960s ad exec by going to AMC's site.com. Become a fourth grader in South Park, Colorado at SouthParkStudios.com.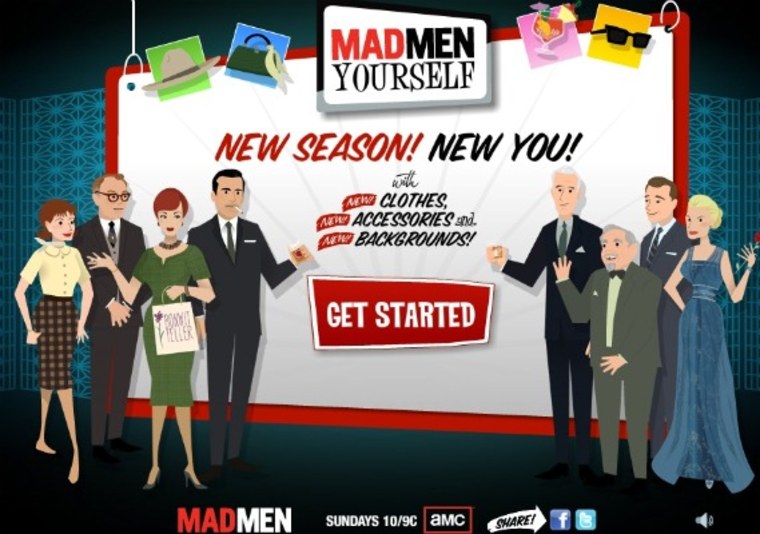 Or pretend you live in Springfield with "The Simpsons" by going to the movie's site. When you're done, save your avatar to your computer and upload it to Facebook by clicking on your profile picture and selecting Change Picture > Upload a Picture.
Buy Facebook credits
There is a truly addictive quality to such Facebook applications as Farmville and Mafia Wars. And there comes a point where, to make the experience even better, you have to double down by buying credits.
Facebook is making it easier and easier to get those credits by letting you exchange dollars for credits. You can even redeem American Express Rewards points for credits. Feeling generous? Give Facebook credits in the form of a gift card available from participating retailers (Best Buy, Game Stop, and Walmart).
Memorialize a friend's account
When a Facebook friend passes away, you can help Facebook memorialize his or her account by going to this Facebook page and filling out the form. It will ask for the person's name, birthday, e-mail account, your relationship to that person and a link to an obituary or news article about the friend's death.
You can then request that Facebook remove the friend's account completely, or memorialize it, meaning Facebook removes their status updates and contact information and adjusts the privacy settings so that only confirmed friends can see the profile or locate it in a search. You'll also still be able to leave Wall posts in remembrance.
More stories from Laptop Magazine: