Time magazine has selected the Ebola fighters, who have fought to contain the deadliest Ebola outbreak in history, as its 2014 Person of the Year.
The title, according to the magazine, goes to an individual or group who, for better or worse, has had the biggest impact on the world and the news over the course of the previous year.
"It's an incredible honor," Dr. Kent Brantly, medical missions advisor for Samaritan's Purse and the first American to be affected with the virus, said Wednesday on TODAY of the shared title.
"Those who paid the highest price for their service are themselves West Africans. It's an honor for me to be considered as a part of that group."
As the disease rages on in West Africa, the doctors, nurses, ambulance drivers and first responders have played and continue to play an integral role in fighting the disease at its source, working to stop an epidemic in an era of globalization. To date there have been more than 17,000 Ebola cases in this outbreak, leading to more than 6,000 deaths.
"It's not simply an historic event that we're looking back on," Brantly said. "It's still happening…they're still in the trenches fighting that war."
On Wednesday, Time revealed multiple versions of the cover on TODAY — each highlighting a different Ebola fighter to represent the group. Among those featured on the covers: Ebola survivor Dr. Kent Brantly, Dr. Jerry Brown, nurse aide and survivor Salome Karwah, MSF volunteer health promoter Ella Watson-Stryker, and ambulance team supervisor and survivor Foday Galla. The issues will newsstands Friday.
The Ebola caregivers were selected over other influential newsmakers on Time's shortlist, including Taylor Swift, the Ferguson protesters and Vladimir Putin.
TODAY viewers shared Time's sentiment, voting for the Ebola caregivers by a large margin via "likes" on TODAY's Facebook page.
The Ebola fighters follow Time's 2013 Person of the Year selection, Pope Francis. Check out all the covers below:
Salome Karwah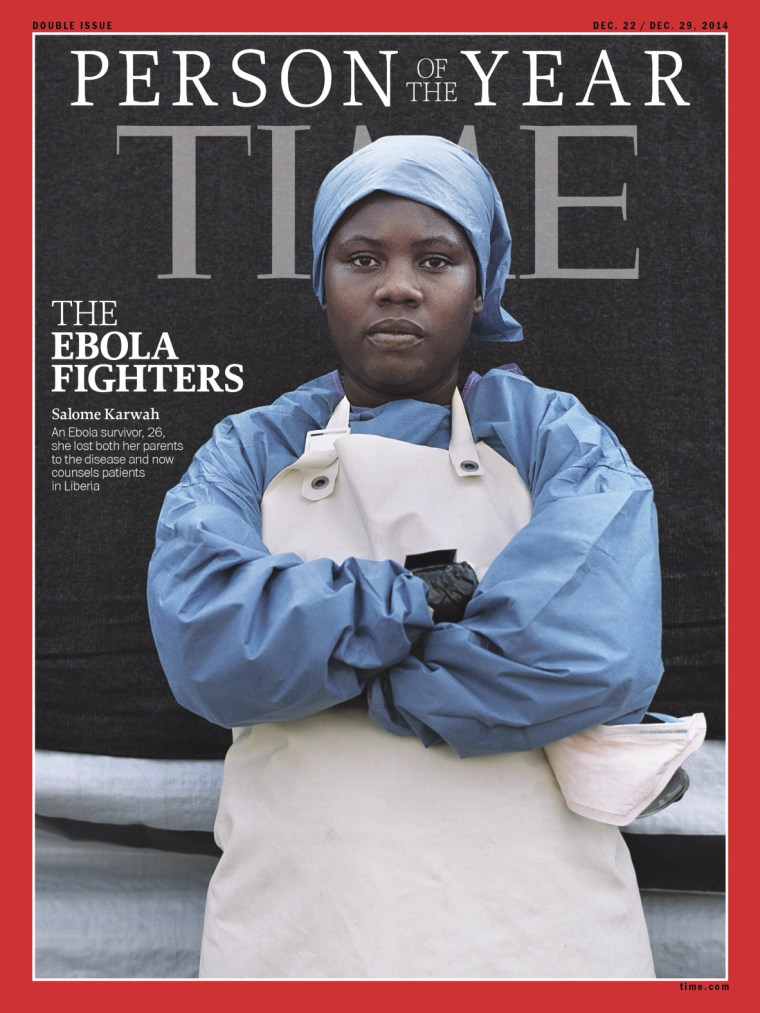 Ella Watson-Stryker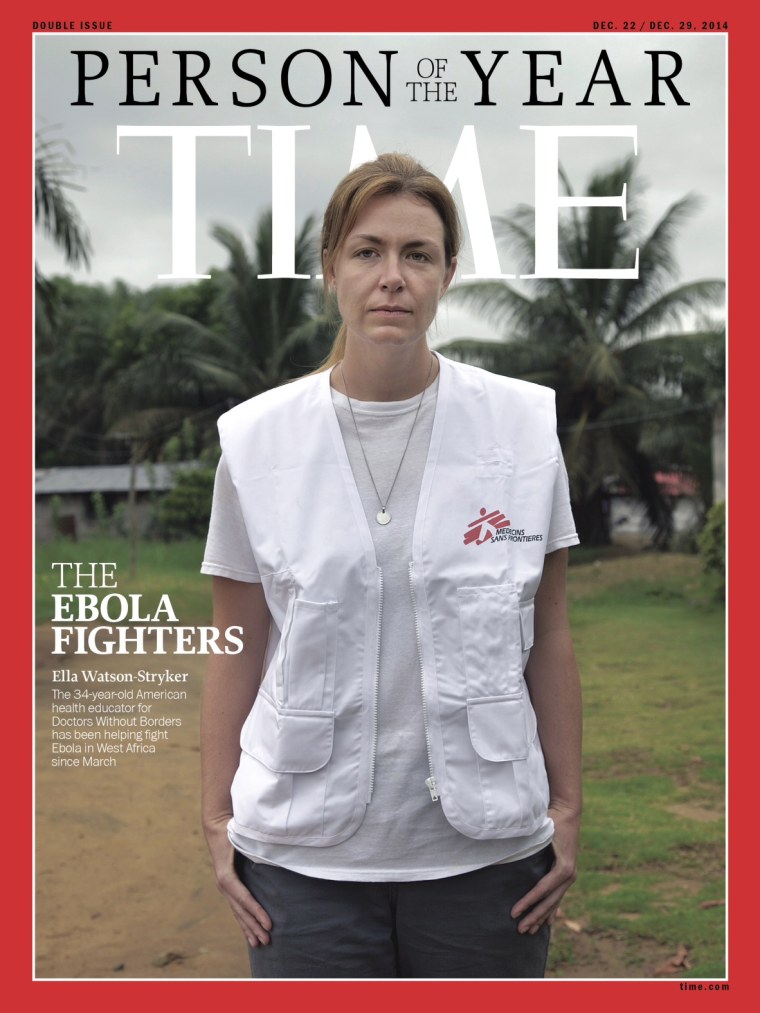 Foday Galla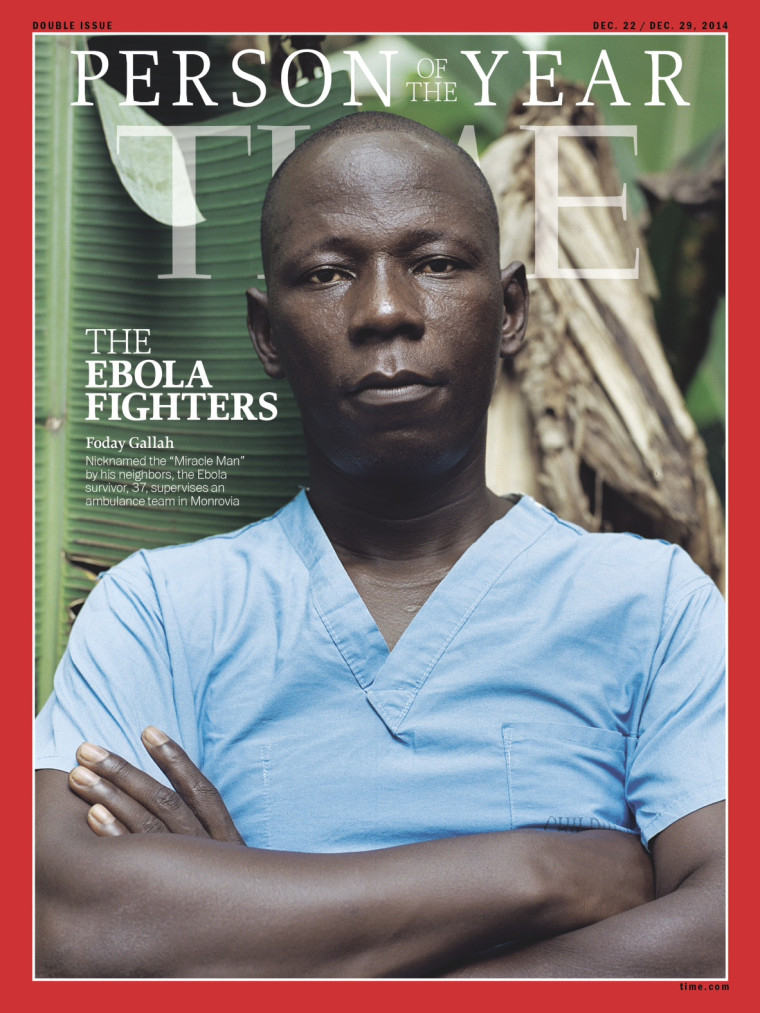 Dr. Kent Brantly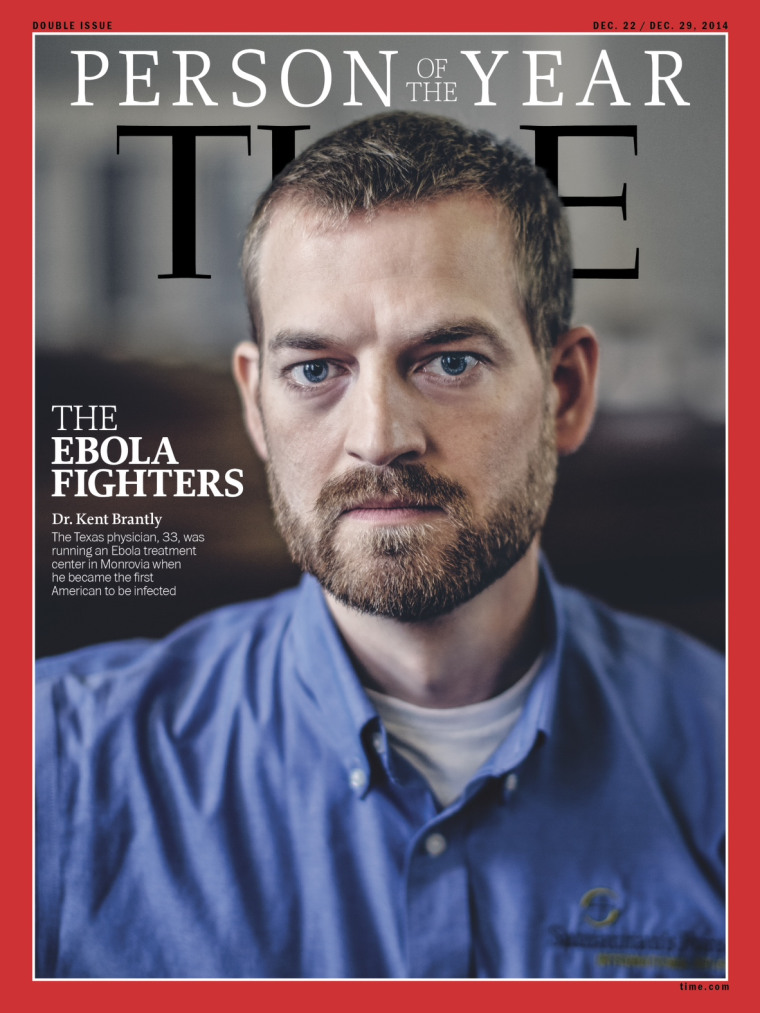 Dr. Jerry Brown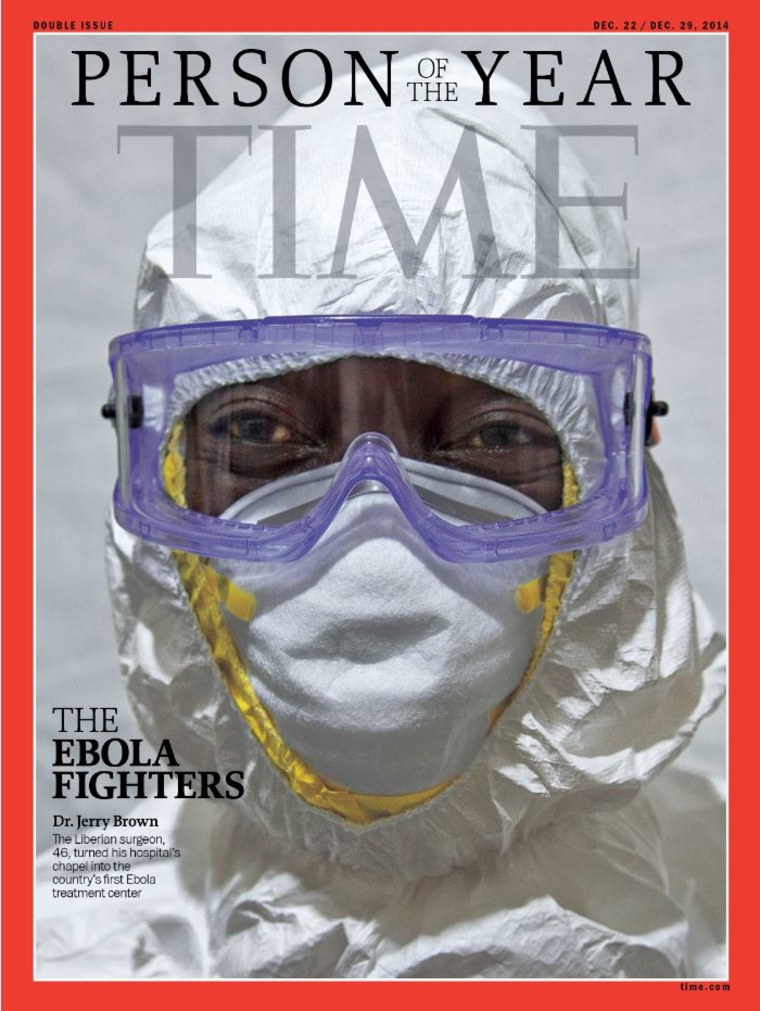 What do you think of Time's choice? Weigh in using #OrangeRoom.