Time magazine unveiled its 12th annual "Time 100 Most Influential People in the World" issue on Thursday, which once again features figures ranging from politicians to pop culture icons, from North Korean dictator Kim Jong-un to Kanye West.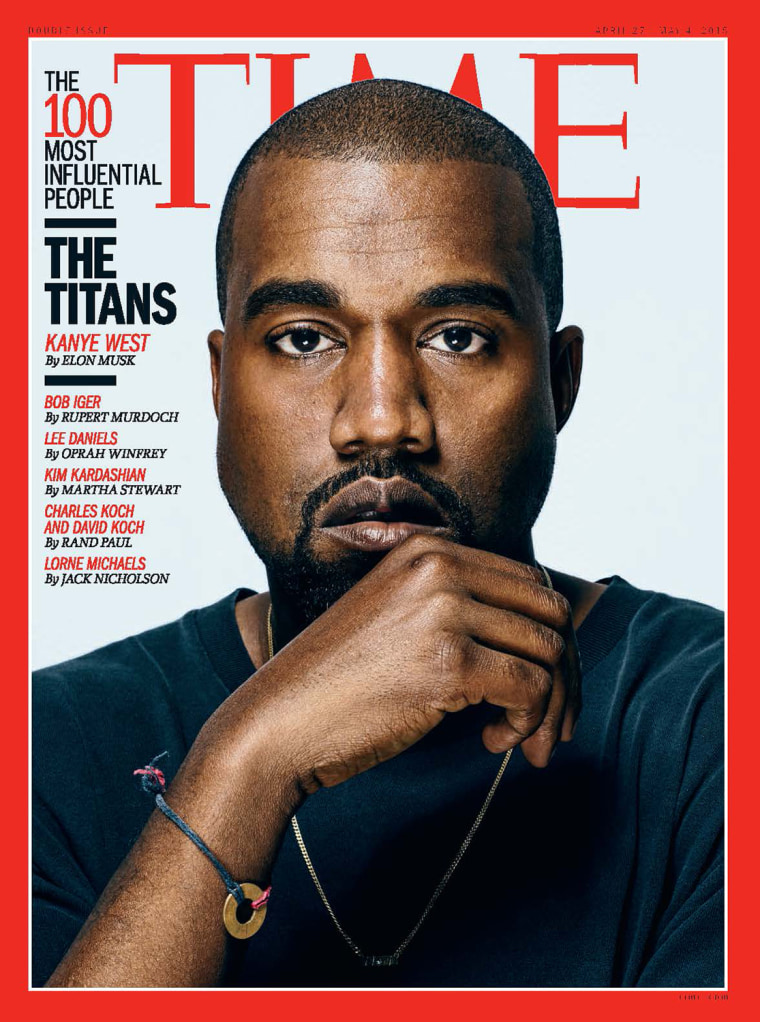 Five prominent people made the separate covers: Kanye West, Misty Copeland, Bradley Cooper, Ruth Bader Ginsburg and Jorge Ramos.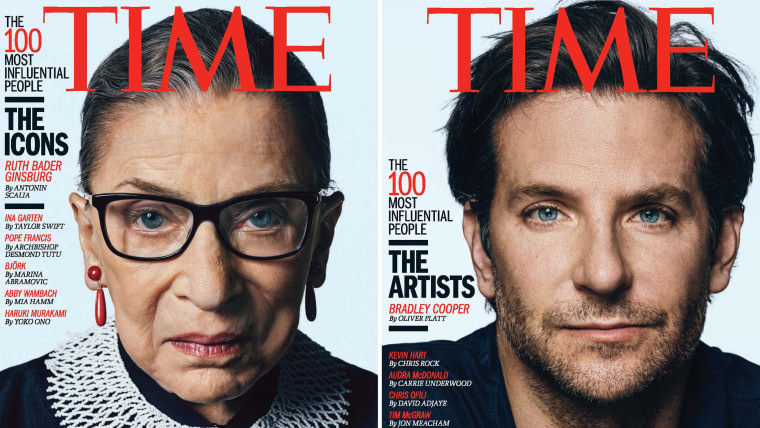 Others on the list include comedian Kevin Hart, Iraqi Prime Minister Haider al-Abadi, Cuban President Raul Castro, Russian President Vladimir Putin, movie director Christopher Nolan, Saturday Night Live creator Lorne Michaels, pop star Taylor Swift and astronaut Scott Kelly.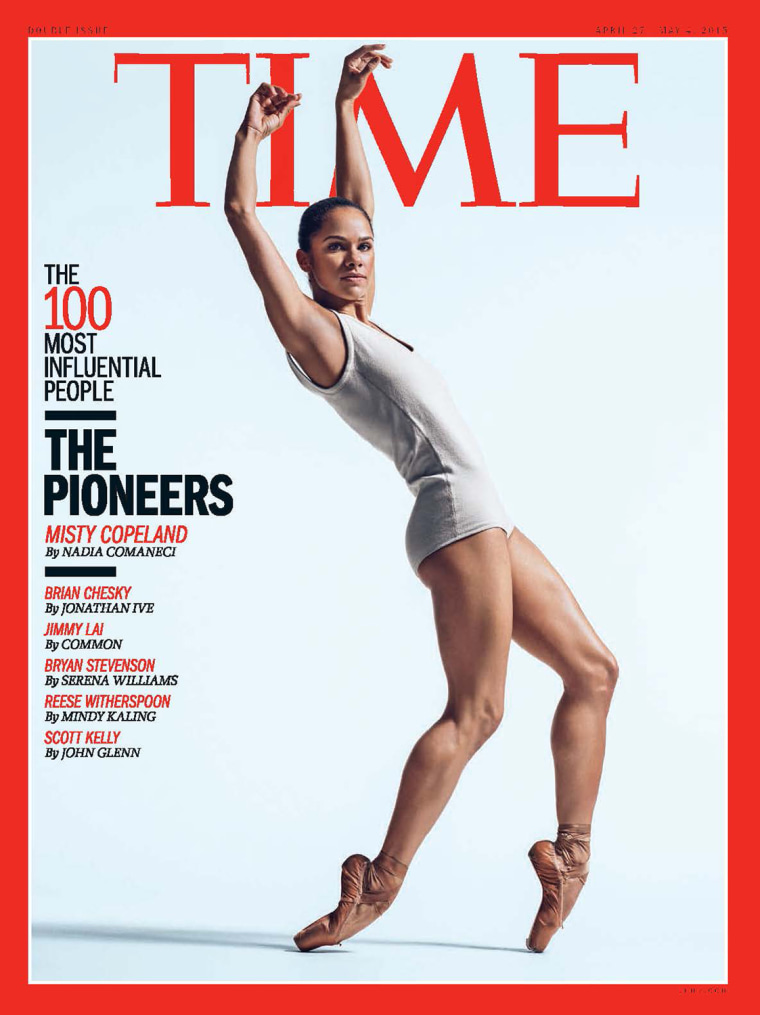 The list takes into account those who have inspired others, positively or negatively, and each person on the list has a profile written about him or her by another notable figure. Entrepreneur and Tesla Motors CEO Elon Musk profiles West, Oprah Winfrey writes about producer and director Lee Daniels, presidential hopeful Rand Paul writes about billionaire brothers Charles and David Koch, basketball Hall of Famer Kareem Abdul Jabbar does the honors for NBA commissioner Adam Silver, and legendary actor Jack Nicholson profiles Lorne Michaels.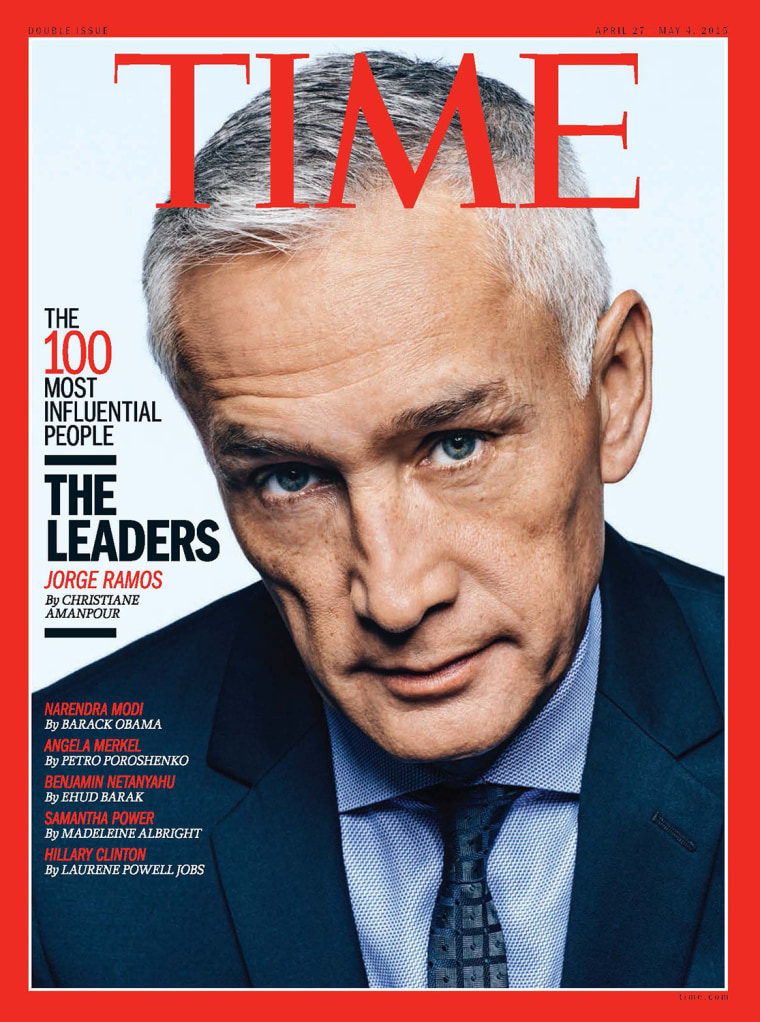 President Barack Obama is on the list for the 10th time, the most of any of the honorees, followed by presidential hopeful Hillary Clinton making her eighth appearance. The list features 40 women, including education activist Malala Yousafzai, 17, who is the youngest person on the list for the third straight year. The oldest of this year's honorees is 88-year-old Tunisian president Beji Caid Essebsi.
The TIME 100 issue goes on sale on Friday.