Around the same time David Herzka was creating his tie company last year, a good friend returned home from his second tour of duty for the U.S. Army in Afghanistan in search of a job.
"He was talking about having to go into the workforce, and I was kind of shocked when he told me there wouldn't be much military help to find him a job,'' Herzka told TODAY.com. "Besides helping my buddy, I was trying to think of what else I could do."
Inspired by his friend, Sgt. William Segel, Herzka, 25, added an extra component to the creation of his David Fin brand of luxury ties. After doing some research, he came across the Hiring Our Heroes program run by the U.S. Chamber of Commerce Foundation, which helps veterans, transitioning service members and military spouses find jobs by assisting with resumes, holding job fairs, and more. Now, for every tie sold by David Fin, 15 percent of the proceeds go directly to Hiring Our Heroes.
"When you wake up in the morning and put on a tie, you exude confidence, so I thought what a great fit this would be if I can help veterans get jobs through every tie I sell,'' Herzka said.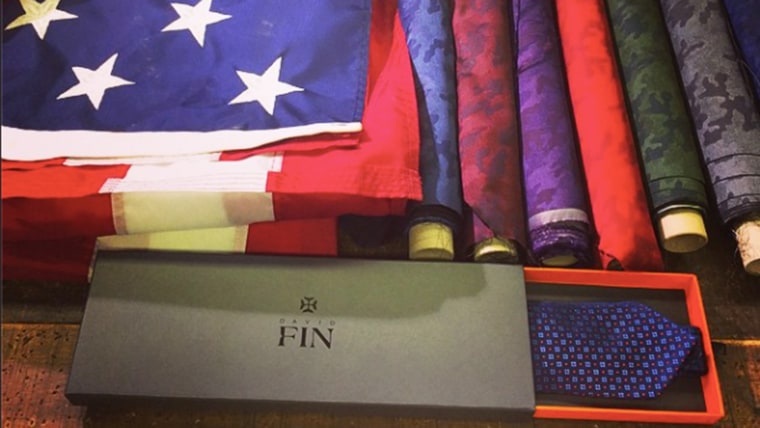 "We have never done anything like this before with a clothing company,'' Hiring Our Heroes Executive Director Ross Cohen, a U.S. Army veteran, told TODAY.com. "It's a perfect idea. Veterans need to think about how they're presenting themselves to the private sector, and a tie symbolizes corporate America.
"If someone is 18 years old when they join the Army and then they get out at 22, they've probably never had a real job interview because it's not the same as talking to a recruiter. Dressing for success is a real thing, and when you wear that power suit and tie, it changes your mentality."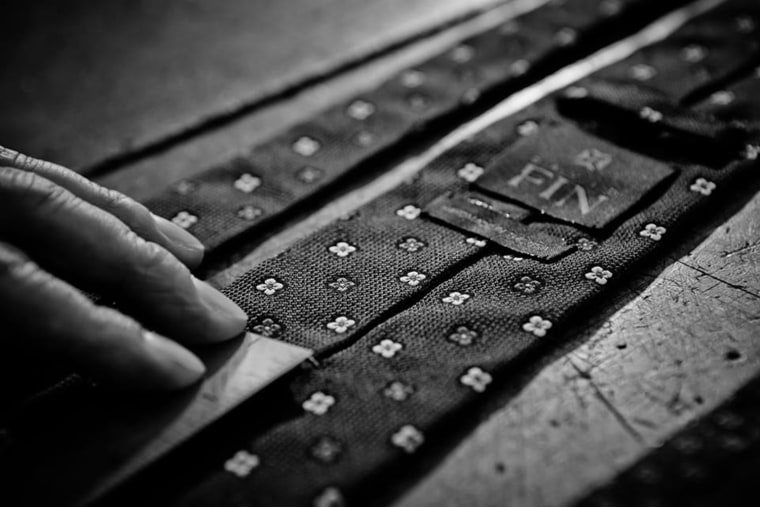 Since launching his brand in December 2014, Herzka has managed to find the balance between building a business and sharing the profits with Hiring Our Heroes.
"I think it goes hand in hand,'' he said. "When you create a quality product and also do good, you're going to get more customers and sell more product.''
"As a small business and a start-up, it's an extremely generous contribution that he's making, and it speaks to his personal passion about this issue,'' Cohen said.
The company also helps spread the word about Hiring Our Heroes to powerful audiences, as Herzka has worked to have corporations purchase the ties as gifts. Each tie comes with camouflage tipping on the back and a notecard outlining the relationship with the program to help service members.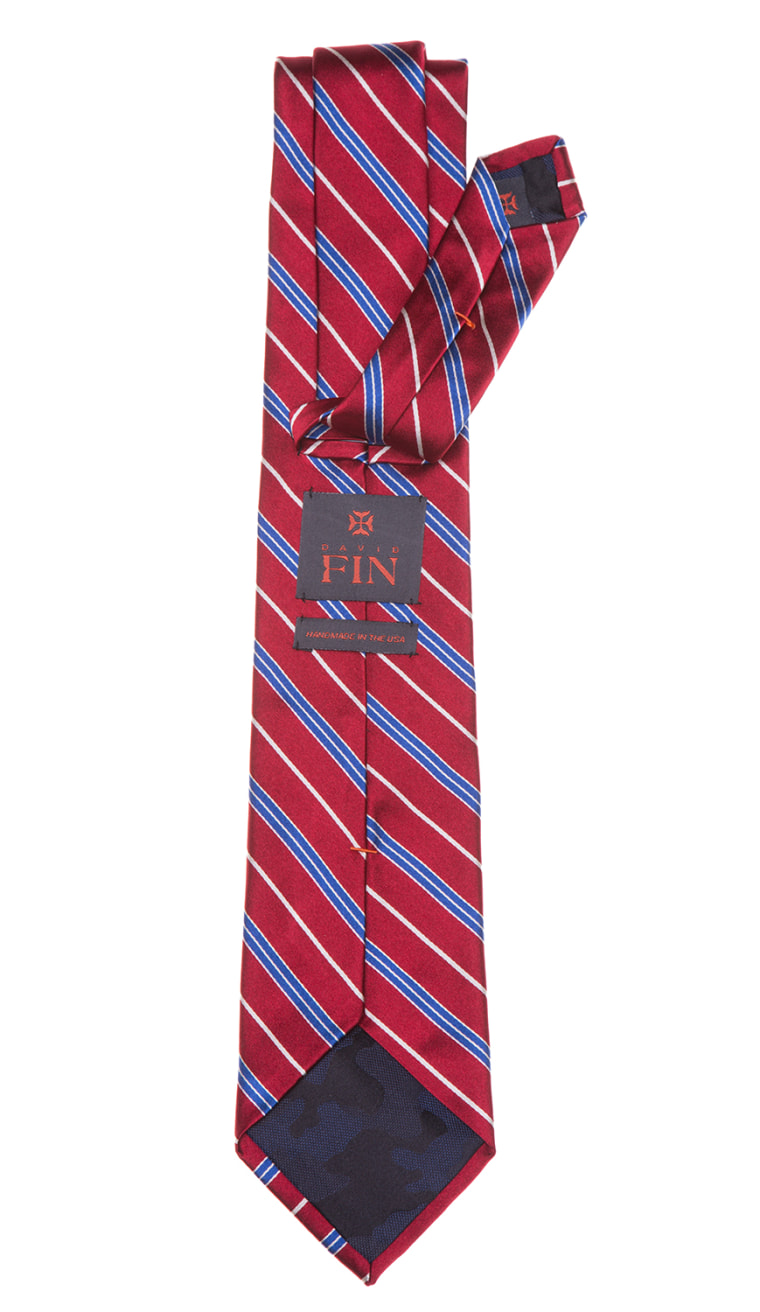 "It's a luxury product, so people like CEOs, lawyers and bankers, they're getting this tie as a gift, and the card inside enlightens them to the issues facing veterans,'' Herzka said. "The next time they look at a veteran resume or speak to the HR department, they will look at it differently."
David Fin is currently a one-man operation in which Herzka outsources a large share of the work, but he intends to make hiring veterans a priority as the company grows. He also searches for photographers and graphic designers who are socially conscious or have a military connection. Herzka has worked to create a quality product, as he said that only two percent of the ties are returned, compared to an industry average of 15-20 percent.
"As someone who wears a tie every day, they are very nice ties,'' Cohen said. "You put on a suit and tie and just feel more professional, which is absolutely true for veterans, who are used to wearing a different kind of suit."