It's hard to stick to a budget this time of year. One big-ticket item can spell disaster.  

You know you can't really afford that big screen TV or new sofa, but you really want it. All you need is a little convincing. That's why so many stores offer special "deferred financing" during the holiday shopping season. They hope their "buy now and pay no interest for 12 months" promotion will encourage you to go for it.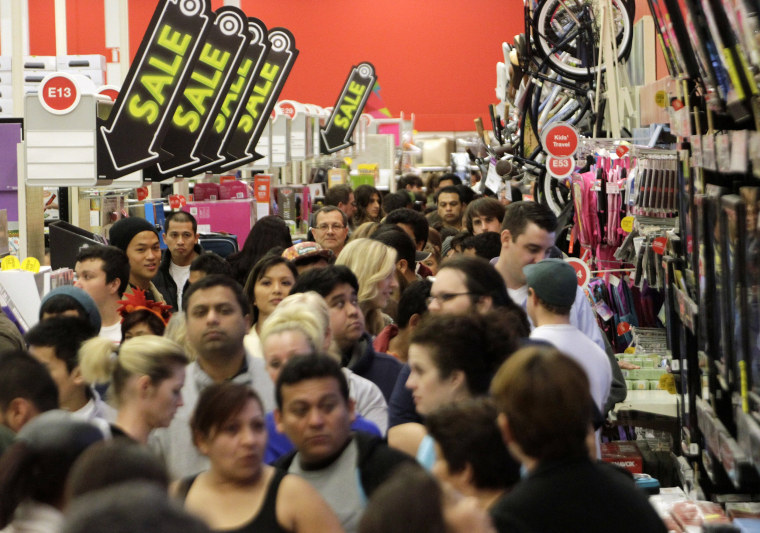 Personal finance experts don't have much positive to say about these offers.

"People often get emotionally involved in that purchase and make a short-term decision that can have long-term consequences," said Gail Cunningham, spokesperson for the National Foundation for Credit Counseling.
Deferred financing plans can come back to bite you if you don't understand how the program works and follow all the rules.
In most cases, you'll be required to make a minimum payment each month and have the balance paid off by the end of the promotional period.
Miss a payment or owe any money when that grace period ends and you'll pay interest – typically 22 to 29 percent – on the full amount of the purchase, no matter how much of that balance you've already paid off. It's like the special offer never existed.
"That would turn what you think is a very good deal into a very expensive purchase – and that's what the lender is really banking on," said John Ulzheimer, credit expert at Credit Sesame.
Stephen Schatz, senior director of media relations for the National Retail Federation, says stores offer these zero-interest financing programs because customers want them. These programs are "much more transparent and easier to comply with" than they were a few years ago, he told TODAY.

About half the retailers that offer some sort of financing program offer deferred interest plans, according to a recent survey by CardHub.com, a credit card comparison website. The report, Retailers with the Sneakiest Financing Offers, concludes that this is a "decidedly misleading and potentially harmful financing option."

Card Hub CEO and founder Odysseas Papadimitriou says these deferred interest offers are completely different from credit cards that offer zero percent interest on new purchases for a certain amount of time. Miss a payment on the credit card and you only pay interest on the unpaid balance – it's not retroactive.
Consider this example supplied by Card Hub. You buy a big screen TV for $2,000 and charge it on a credit card that offers no interest for 18 months. If you miss your payment goal by one month (you repay in 19 months), the interest would be about two dollars.
If you use the store's 18-month deferred interest plan for that same purchase and you are late with the last payment, you'd get hit with an interest charge of $350 to $520 depending on terms of the deal (22 to 29 percent interest).
"Unless you read the fine print and understand how the deferred interest plan offered by the retailer works, you could be caught off guard and pay significantly more than if you charged that purchase on a zero-percent credit card," Papadimitriou said.
The Card Hub study also found about a third (29 percent) of the retailers that offer deferred interest plans do not do a good job of explaining the rules to customers – "they bury this information" in footnotes or terms and conditions pages.
The bottom line: A deferred interest plan could save you money if you know the rules and follow them, as opposed to charging it and paying normal credit card interest. But, be careful.

Herb Weisbaum is The ConsumerMan. Follow him on Facebook and Twitteror visit The ConsumerMan website.